Hillary Clinton as Planned Parenthood's 'Champion of the Century' Is Appalling Tragedy: SBA List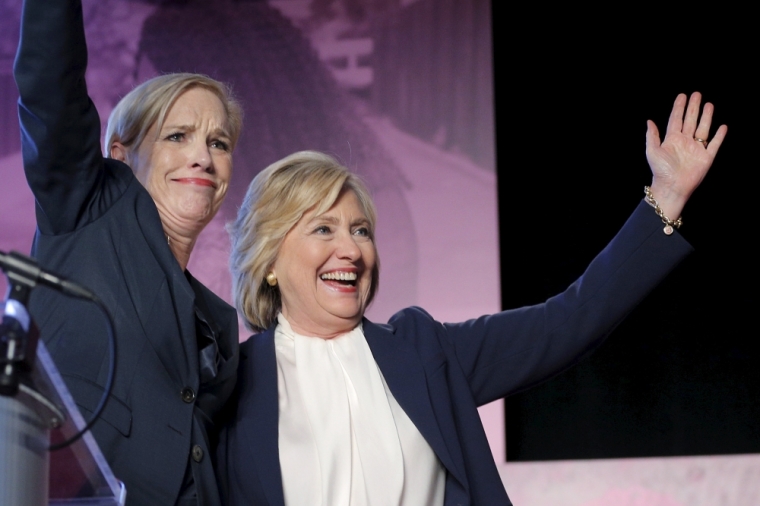 As Planned Parenthood is getting ready to award Democrat Hillary Clinton with its "Champion of the Century" award for her support for abortion causes, pro-life advocates have slammed such depictions of feminism as a "tragedy."
"It's an appalling tragedy when something that harms women and attacks feminine nature as deeply as abortion gets spun as 'service' to women. Abortion has no part in authentic feminism — as Alice Paul was known to say, it is the ultimate exploitation of women," Susan B. Anthony List President Marjorie Dannenfelser told The Christian Post on Wednesday in an interview, referring to the pro-life feminist and suffragist leader.
Dannenfelser accused Planned Parenthood of deceptively presenting itself as a health care provider "rather than the abortion business" that it is, and of denying "countless girls" the right to live.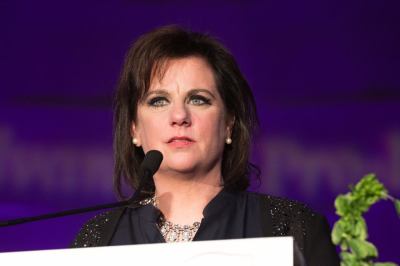 "This award represents part of the last, desperate gasp of abortion-centered 'feminism,' which has run a terrible course but is on its way out. Planned Parenthood is on the verge of being defunded and its half a billion dollars in taxpayer funding rerouted to comprehensive health care," Dannenfelser told CP.
"Young people are increasingly pro-life. The ultimate goal is to end abortion, and we're closer to that goal than at any point in the last 40 years."
Cecile Richards, president of Planned Parenthood Federation of America, announced earlier in April that Clinton is to be honored with the "Champion of the Century" award at the organization's Gala, 100 Years Strong: The Celebration of a Century, to be held in New York City on Tuesday, May 2.
"We're proud to celebrate Planned Parenthood's 100 years of strength and resilience at this moment in our history, as well as the tremendous outpouring of support for Planned Parenthood and our patients," Richards said in an article announcing the news.
"This Gala is a powerful reminder that Planned Parenthood has been around for 100 years and will continue to be here for the people who rely on us, no matter what. One hundred years of care, education, and activism have changed everything, and we will not rest until access to health care and rights is a reality for all people," she added.
The article further praised Clinton, the 2016 Democratic presidential nominee, for what it called her "40 years of service to women and girls in this country."
Alexandra Desanctis of the conservative magazine National Review responded to the award for Clinton by calling Planned Parentood an abortion corporation "that seeks every possible opportunity to glorify abortion and deify the public figures who push for total access to government-funded abortion-on-demand."
Desanctis added: "There is no doubt that Clinton richly deserves this award, as she has long been a public champion for Planned Parenthood, sanctioning the murder of thousands of children and forcing unwilling Americans to pay for it."
Dannenfelser of the SBA List said that Clinton's significance to the abortion industry is indeed "hard to overstate."
"Clinton is an abortion extremist who supports taxpayer-funded abortion on-demand up to the moment of birth. She led the push to repeal the Hyde Amendment and force taxpayers to fund abortion, which later became a plank of the Democratic Party platform for the first time in 2016. When asked on national television if an unborn child has any constitutional rights hours from birth, she doubled down on support for the status quo of unrestricted abortion at any point during pregnancy," Dannenfelser explained.
The pro-life group noted Clinton's long-standing support for Planned Parenthood, including her first speech as presumptive nominee in 2016 to a room full of abortion-supporting donors:
"I know that for a century Planned Parenthood has worked to make sure that women, men, young people who count on you can lead their best lives healthy, safe and free to follow their dreams," Clinton said at the time, vowing, "I will always have your back."
Dannenfelser argued that Clinton has a "shameful legacy on the human rights issue of our time," and slammed her for equating feminism with promoting abortion, which she said is a "great disservice to women and girls."
The SBA List, which has backed President Donald Trump and what it described as his "pro-life administration," argued that the abortion industry has been "put on notice" as a result of the political changes in the country.
Trump signed into law last week a bill that overturned former President Barack Obama's rule that prohibited states from defunding abortion providers like Planned Parenthood, which was been hailed by a number of other pro-life groups as well.
"This law will undo an Obama era regulation and return to states the ability to withhold Title X money from Planned Parenthood and other abortion providers," said American Life League Executive Director Jim Sedlak.
"The passage of this law and its signing by the president demonstrate a real changing of the guard in DC. We look forward to many more victories for the babies."
Dannenfelser reflected that the "luxury" of having Obama in office is over for abortion-providing groups.
"President Trump has continued to be the pro-life advocate he was as a candidate. When he challenged Planned Parenthood to give up abortion and keep their funding, they showed their true colors – they would rather continue as a lucrative abortion business than a health care provider," she said, referring to Richards turning down said offer as "obscene and insulting."
"President Trump will need the cooperation of Congress to fulfill his policy promises, and it is crucial to keep the pressure on elected officials, but it is so refreshing to have a new administration that is committed to protecting unborn children and their mothers," Dannenfelser concluded.