Tim Kaine Privately Told Hillary Clinton He Would Flip-Flop on Taxpayer Funded Abortions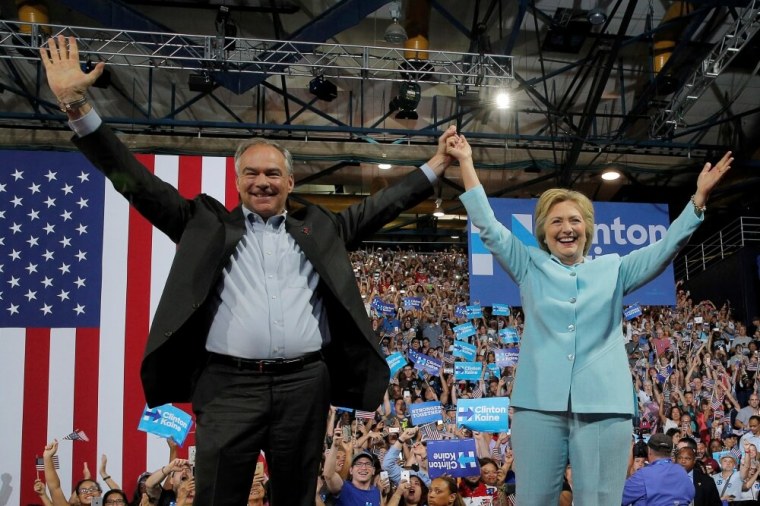 Democratic vice presidential candidate Tim Kaine, a Catholic, made a private agreement with Hillary Clinton to flip-flop and support calls by her and the Democratic Party Platform to repeal a longstanding ban against taxpayer funds being used to pay for abortions.
Clinton spokesman Jesse Ferguson and Kaine's communications director Amy Dudley have said that Kaine, a senator from Virginia and the state's former governor, has privately told Clinton that he will support the party's move to repeal the Hyde Amendment, Bloomberg reports.
Kaine has in the past supported the Hyde Amendment — a measure that mostly bans the use of Medicaid tax dollars from being used for abortion services and has been attached to yearly appropriations bills since 1976. He has also supported parental consent measures and even authorized the "Choose Life" license plate when he was governor of Virginia in 2009.
Kaine has also maintained that he personally opposes abortion but doesn't think the procedure should be banned.
Earlier this month, Kaine was asked by the Weekly Standard to comment on how a draft of the Democratic Party Platform calls for the repeal of the Hyde Amendment.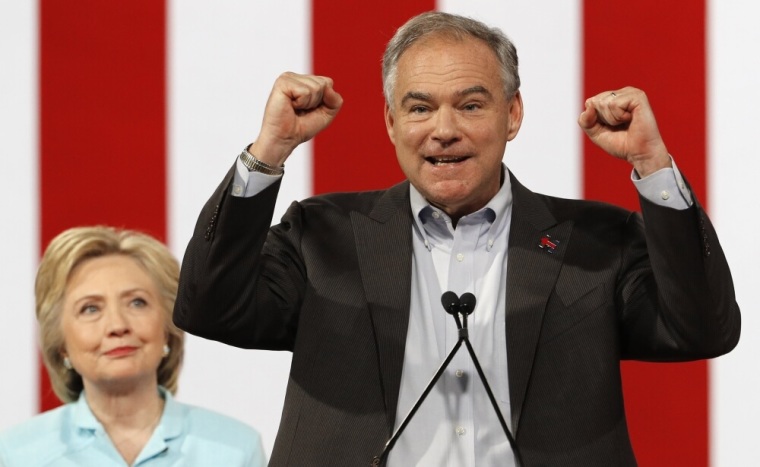 "I have traditionally been a supporter of the Hyde amendment, but I'll check it out," Kaine told the conservative news magazine.
Bloomberg is not the only outlet to report confirmation that Kaine has reversed his stance on the Hyde Amendment, which liberals argue only prevents low-income women from receiving abortions.
CNN senior producer Edward Davis tweeted Tuesday that Ferguson told him that Kaine's commitment to stand with Clinton on repealing the Hyde Amendment "was made privately."
Clinton spokesman @JesseFFerguson tells me @TimKaine's commitment to stand w/ Hillary on repealing the Hyde amendment "was made privately."

— Edward Mejia Davis (@TeddyDavisCNN) July 26, 2016
The Christian Post has reached out to Dudley for further comment on when Kaine told Clinton he would support the call to ban the Hyde Amendment. However, she could not be reached by press time.
Marjorie Dannenfelser, president of the pro-life lobbying organization Susan B. Anthony List, said in a statement shared with The Christian Post that Kaine's flip-flop on the Hyde Amendment is further proof that the Democratic Party "has become so bound to the abortion industry that there is no room for conscience."
"Before he could be considered fit for the role of VP to Hillary Clinton, Sen. Kaine had to divest himself of even the appearance of moderation on the abortion issue," Dannenfelser said. "Last month, he even sponsored legislation to wipe out every state pro-life law on the books. He has received his reward and today Cecile Richards herself, the head of Planned Parenthood, gave her stamp of approval. There is no further left for the Democratic Party to go."
"Clinton, Kaine, and Richards are absolute extremists pushing the Democratic Party further and further on abortion, alienating the one-third of Democrats who call themselves pro-life," Dannenfelser added.
Richards, who spoke at the Democratic National Convention on Tuesday night, praised Kaine as a "man who has been a champion for women and families his entire career."
She also implied Clinton was fully supportive of taxpayer funding for abortions for poor women.
"And she will always stand up for Roe v. Wade and the right of every woman to access a full range of reproductive health care, including abortion, no matter her economic status," she said.
In another show of Clinton's support for the abortion industry, Richards was seen sitting next to former President Bill Clinton during Michelle Obama's Monday night DNC speech.