Hillary Clinton vs. Donald Trump: ISIS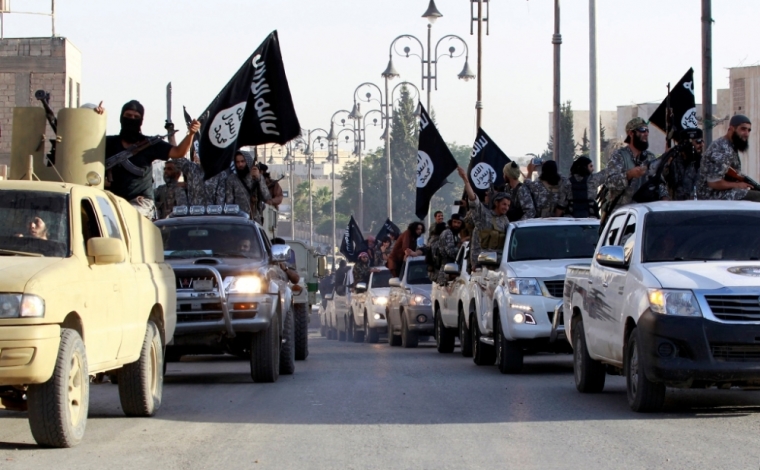 Donald Trump and Hillary Clinton may not be able to agree on much, but one thing that they can agree on is that the brutal Islamic State terrorist organization, which is responsible for attacks in at least 29 countries and the death of thousands, must be defeated.
Ever since Trump announced his candidacy in June 2015, he vowed that "Nobody would be tougher on ISIS than Donald Trump. Nobody." However, the billionaire real estate mogul has been criticized for not providing much detail on how exactly a Trump administration would combat the radical extremist group.
Although many believe that Clinton is not as tough on terrorism as Trump, she has outlined a more detailed overview on how her administration would tackle the threat of IS (also known as ISIS or ISIL).
How to defeat IS
According to Clinton's three-point overview on defeating ISIS, strongholds in Iraq and Syria must be taken out. Currently, an Iraqi-led coalition is battling to liberate IS' stronghold in Mosul and the U.S. expects another offensive to liberate Raqqa in Syria to begin soon.
Additionally, Clinton's plan states that the global terror network responsible for funding IS must be dismantled and America must harden its defenses at home to prevent attacks. She calls for intensifying the air campaign and increasing support for militant and rebel factions that are fighting IS.
As critics claim that Trump never offers specific details on his vows to "bomb the hell out of ISIS," Trump was pressed on why he doesn't unveil details during a commander-in-chief forum in New York in September. Trump argued that he doesn't "want to broadcast to the enemy exactly what my plan is."
Trump also criticized Clinton for "telling the enemy everything you want to do."
While Trump has not provided much detail in his plan to defeat IS, he has expressed openness to working with Russia to destroy the jihadis and has actually provided a few details on possible steps to combat IS and its internet-recruiting campaign in a document published on his campaign website.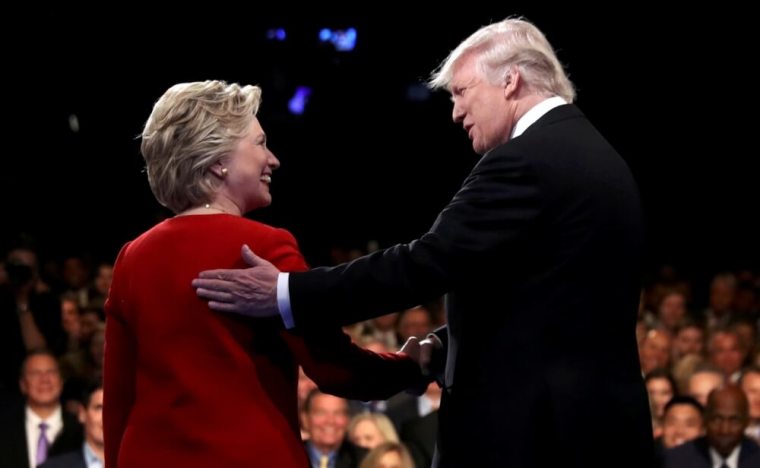 Working with Russia?
"I also believe that we could find common ground with Russia in the fight against ISIS," the document reads. "They too have much at stake in the outcome in Syria, and have had their own battles with Islamic terrorism."
"My Administration will aggressively pursue Joint and coalition military operations to crush and destroy ISIS, international cooperation to cut off their funding, expanded intelligence sharing, and cyber warfare to disrupt and disable their propaganda and recruiting," the document continues. "We cannot allow the internet to be used as a recruiting tool, and for other purposes, by our enemy. We must shut down their access to this form of communication, and we must do so immediately."
During a presidential debate in early October, Clinton, who also has her own ideas about how to combat IS on the internet, warned that Russia is not in Syria to defeat IS. She insisted that Russia is interested in keeping authoritarian Syrian President Bashar al-Assad in power.
"Russia hasn't paid any attention to ISIS," Clinton said. "So I, when I was secretary of state, advocated and I advocate today a no-fly zone and safe zones. We need some leverage with the Russians, because they are not going to come to the negotiating table for a diplomatic resolution, unless there is some leverage over them. And we have to work more closely with our partners and allies on the ground."
Trump responded by saying that although he doesn't like Assad, "Assad is killing ISIS. Russia is killing ISIS. And Iran is Killing ISIS."
"And those three have now lined up because of our weak foreign policy," Trump said. "I think you have to knock out ISIS. Right now, Syria is fighting ISIS. We have people that want to fight both at the same time. But Syria is no longer Syria. Syria is Russia and its Iran, who she made strong and [Secretary of State John] Kerry and [President Barack] Obama made into a very powerful nation and a very rich nation, very, very quickly, very, very quickly."
Boots on the ground?
Clinton, like President Barack Obama, is adamant that she will not send U.S. combat troops back into the Middle East to fight another costly ground war. At a veterans' event in Virginia last month, Trump claimed that Clinton has "empowered the enemy" by broadcasting her intentions not to put boots on the ground.
"You have to leave all your options open, and if you don't leave your options open, you're a fool," Trump stated.
Trump has expressed willingness to send American troops to combat IS. In March, Trump said during a presidential debate that he would "listen to the generals" and that he was "hearing numbers of 20,000-30,000" troops might be needed.
Arming rebel groups fighting IS
Clinton is in favor of arming and supporting Kurdish and local rebel forces in their fight against IS. Meanwhile, Trump seemingly opposes the arming of Syrian rebel groups. In the debate from early October, Trump warned that there is uncertainty with some Syrian rebel factions, who can turn out to be as bad as IS.
"She doesn't even know who the rebels are," Trump asserted. "You know, every time we take rebels, whether it's in Iraq or anywhere else, we're arming people. And you know what happens? They end up being worse than the people."
Later in the debate, Clinton stated that the Kurds and Arab fighters should have the "equipment they need" to push IS out of its strongholds in Iraq and Syria.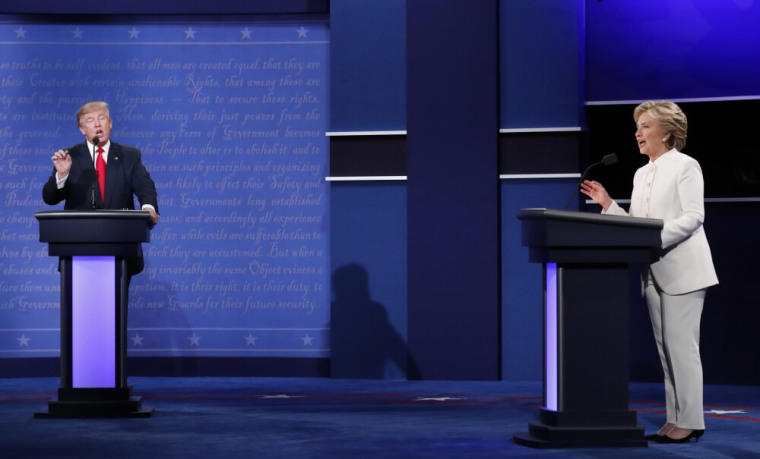 The Mosul offensive
While thousands of Iraqi-led coalition forces have begun their effort to push IS out of Mosul and liberate Iraq's second largest city and its surrounding areas, Trump offered some interesting thoughts on the the Mosul offensive during the last presidential debate.
Although the coalition effort has already liberated a number of villages and are making their way toward the heart of Mosul, Trump criticized the "stupidity" of U.S. leaders for announcing the plan for Mosul offensive weeks in advance, claiming it gave IS leaders ample time to flee the city. Critics of Trump state that announcing the offensive gave civilians the opportunity to flee the area.
He also said that the timing of the Mosul offensive was simply a political move to help bolster the candidacy of Clinton.
"I'm just amazed that he seems to think that the Iraqi government and our allies and everybody else launched the attack on Mosul to help me in this election," Clinton responded.
Additionally, Trump argued that liberating Mosul would only benefit Iran.
"Iran should write us yet another letter saying thank you very much, because Iran, as I said many years ago, Iran is taking over Iraq, something they've wanted to do forever, but we've made it so easy for them," Trump argued. "So we're now going to take Mosul. And do you know who's going to be the beneficiary? Iran."
On Oct. 23, Trump sent out a tweet that called the Mosul offensive a "total disaster." As the Washington Post columnist Josh Rogin opines, it appears as though Trump "has become a cheerleader for the failure of the mission."
In response, Clinton told a campaign rally in New Hampshire that Trump is "basically declaring defeat before the battle has even started."
"He's proving to the world what it means to have an unqualified commander-in-chief," Clinton said. "It's not only wrong, it's dangerous."