Hillary Scott Says Carrie Underwood's Hit 'Jesus, Take the Wheel' Was Originally for Her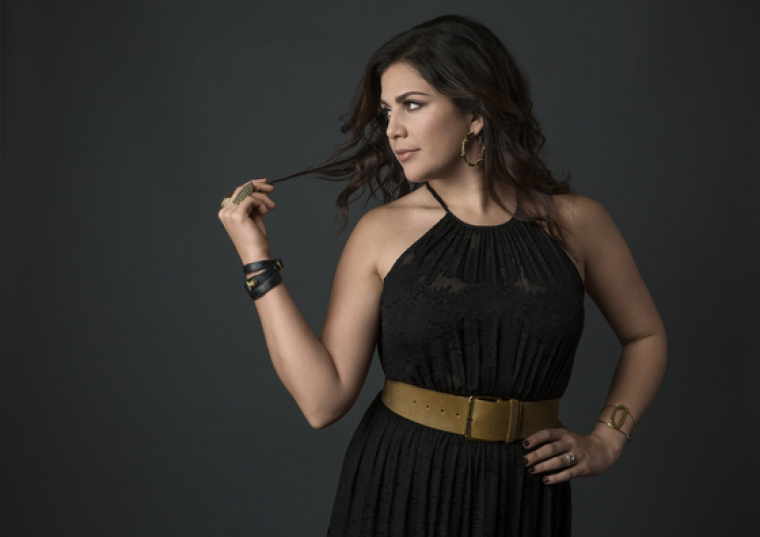 Lady Antebellum's Hillary Scott is climbing the charts with her new Christian album, Love Remains, but in a recent interview the singer revealed that she was first offered the smash hit "Jesus, Take the Wheel" made popular by fellow "American Idol" singer Carrie Underwood.
In an interview with Taste of Country, Scott said that before joining her platnuim selling recording trio, Lady Antbellium, she had a development deal with another record label and among the CDs stacked for her to go through was the Brett James, Hillary Lindsey and Gordie Sampson's co-written demo of "Jesus, Take the Wheel."
"It was one of my favorites, and then that was all right in the time she [Underwood] was on 'American Idol,'" Scott said. "She was a country artist on 'American Idol,' which was amazing, and that song really spoke to her. She goes on to take it and it's a huge hit and the message of the song is so beautiful."
"It's neat to have watched the journey — the journey of that song — because they all have their own," Scott added.
"Jesus, Take the Wheel" went on to win Grammys for Best Female Country Vocal Performance and Best Country Song, as well as Single of the Year at the 2005 Academy of Country Music Awards. The song even ranked No. 4 on CMT's 40 Greatest Songs of the Decade. It is now being named among the Top Country Songs of the Century by Taste of Country.
Scott has much to celebrate herself with the release of the Hillary Scott & The Scott Family album Love Remains gracing multiple Billboard charts in its first week of sales.
The album secured the No. 2 position on the Billboard Top Country Albums chart this week with it's critically acclaimed debut on EMI Nashville, Capitol CMG. Love Remains moved 31,000 units in its first week.
Scott's lead single, "Thy Will," also claimed the No. 1 spot on Billboard's Hot Christian Songs for the second week while dominating Billboard's Christian Digital Songs for its eighth-consecutive week.
Like Underwood, Scott has used her success in country music to delve into the contemporary Christian market. Scott first announced her upcoming album in an open letter on Facebook along with her first single, "Thy Will."
The faith-based country collection by Hillary Scott & The Scott Family is her first solo venture since selling more than 11 million albums worldwide with her mainstream country band Lady Antebellum.
In a recent interview with The Christian Post, Scott was asked if she was afraid of the stigma that can come with doing a counter-cultural Christian record. She replied: "Not at all!"
"It was just something that was in my heart," she told CP. "God put it in my heart and I felt like making this album with my family was us, as a family, walking in obedience. I think I was more concerned [about] coming across in making this record [that] I'm making this record because I figured out how to live life and I know what I'm doing."