Hillsong board agreed to pay Brian Houston, wife $350K annually in retirement package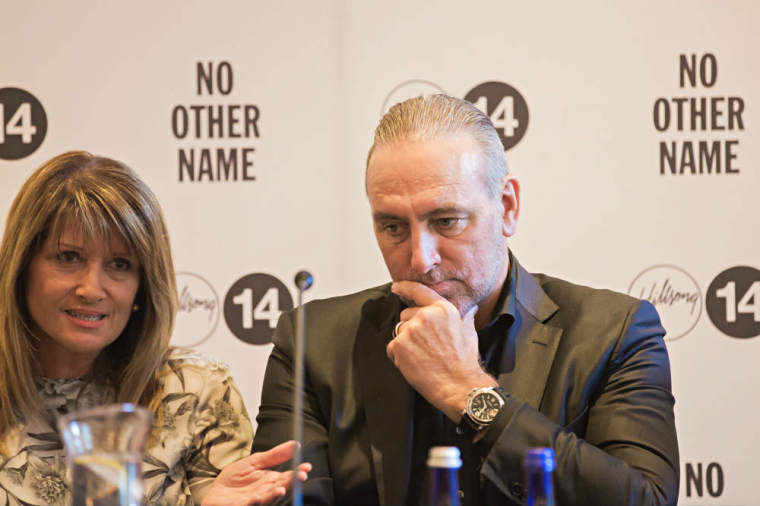 Hillsong Church agreed to a retirement package for founder Brian Houston and his wife, Bobbie, in 2010 worth AU$350,000 or more in collective annual cash compensation, including health insurance if he chose to live outside Australia, plus potential housing and property maintenance assistance, according to church documents reviewed by The Christian Post.
Minutes from a Hillsong Church board meeting held Nov. 2, 2010, at the Four Seasons Hotel in Sydney, New South Wales, and shared with CP, showed that Hillsong's board agreed to pay Houston and his wife a collective AU$350,000 annually in indexed compensation along with other benefits at the meeting.
Indexed compensation means compensation is "adjusted to reflect increases in the average wage to the year of pension commencement." The 2023 value of AU$350,000 from 2010 is over AU$500,000 ($335,000), according to InflationTool.com.
"Discussion took place regarding BCH's [Brian Houston's] desire to do less international ministry in 2011 and to provide greater focus on Hillsong Church and the need to formalize a retirement package to offer them," minutes from the meeting prepared by Megan Ivory explain.
Noting the figures highlighted were quoted in Australian dollars, the minutes state: "It was agreed to offer BCH and RLH [Bobbie Houston] a combined retirement salary of $200,000 per year, which will be split between Brian and Bobbie. In addition, a vehicle allowance each of $50,000 p.a. and a travel allowance of $100,000 to travel to churches internationally that includes airfares and accommodation."
The benefits for the couple did not stop there.
Hillsong Church's board agreed to provide medical insurance for the Houstons if they "are living outside of Australia." Hillsong's finance manager was also tasked with examining whether the church would offer protections for the surviving beneficiary should one of them die "and also if necessary, the guarantee of a manse."
"The Board is in agreement with the discussed retirement benefits. The next step is for this to be discussed at tomorrow's members meeting and permission to be given by the members to proceed on determining appropriate remuneration levels," the minutes note.
It was revealed that the board agreed in 2009 for the church to gift the Houstons AU$250,000 to celebrate Hillsong's 25th anniversary. The meeting notes from 2010 noted that the sum had not yet been paid.
It is unknown what the 69-year-old Hillsong Church founder's final retirement package looked like and whether it is currently in effect, given the nature of Houston's resignation in 2022 following allegations of misconduct. 
Hillsong Church did not respond to questions from CP about the package. This article will be updated once a response is received. 
The revelations come as records from the Superior Court of California in Orange County show that Houston was arrested on DUI charges in February 2022, less than a month before he resigned as global senior pastor of Hillsong Church in March 2022 after revelations that two women made complaints of misconduct against him in the last 10 years.
Court documents reviewed by CP allege that Houston had a blood alcohol content of 0.20% or more, which addiction experts classify as the "blackout drunk" stage.