Hillsong United Earns First American Music Award Nomination for Favorite Contemporary Inspirational Artist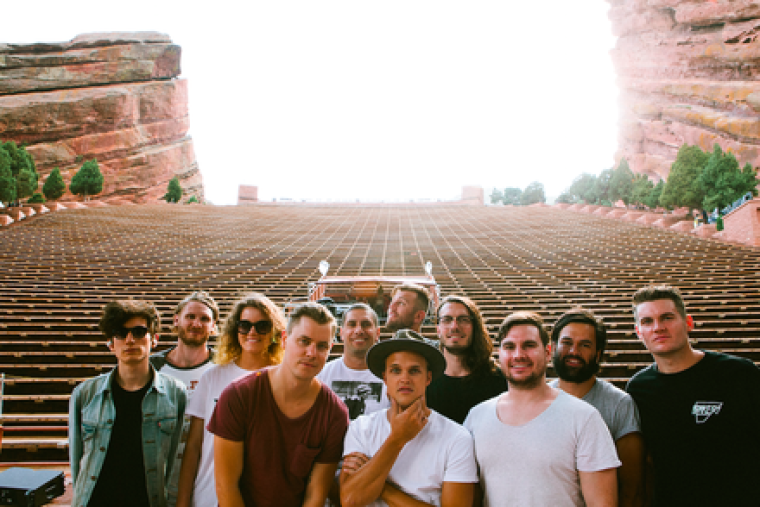 Hillsong United received a nomination for an American Music Award in the Contemporary Inspirational Artist category this week, marking the band's first-ever AMA recognition.
The 2014 AMA's will be broadcast from Los Angeles' Nokia Theater on Nov. 23. Since it is a fan-voted award show, with winners determined by votes cast online as well as via Twitter, it comes as no surprise that Hillsong United scored a nomination. The worship band has garnered an international following since the release of 2013's album "ZION," which is their most successful and fastest selling album to date.
Moreover, "ZION" produced United's number-one single "Oceans (Where Feet May Fail)," which remains at the top of the Hot Christian Songs chart. The track also recently earned United five GMA Dove Awards, including the coveted Artist of the Year and Song of the Year. Listen to the song here.
On Twitter, United's fans sounded off on their excitement over the group's first AMA nomination on Monday. One fan, Ryan, posted, "I love how @HillsongUnited is nominated for an AMA. And I'm gonna see them next week."
"Congrats to @hillsongUnited @castingcrowns and @newsboys for your #AMA nominations," Brittany added. "Praise God!!"
In addition to the GMA Dove Award wins and the AMA nomination, Hillsong United will also perform at both the sold-out Hillsong Conference in New York City this weekend and headline the West Coast Winter Jam tour next month. And next year, the band will be featured in the film "HILLSONG – LET HOPE RISE" which will reach theaters nationwide in April 2015.
Meanwhile, other 2014 AMA nominees joining Hillsong United in the Favorite Contemporary Inspirational Artist category are Casting Crows and Newsboys. Additional nominees in other categories include artists such as Katy Perry, Iggy Azalea, Eminem, Drake, and Pharrell Williams, among several others. The ABC Network will air the 2014 AMA's on Nov. 23. Voting has already began on the AMA website here.