Hobby Lobby Accused of Using 'Sham' Deals to Entice Customers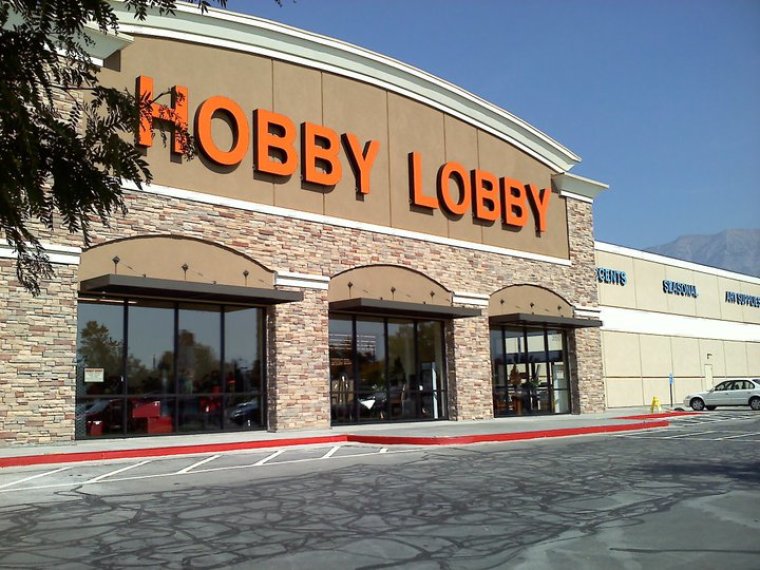 Hobby Lobby, the world's largest private arts-and-crafts retailer in the world and owned by the evangelical Christian and religious freedom advocate Green family, has been accused in a class action lawsuit of illegally luring customers with "sham" prices and reaping drastic benefits.
"This class action targets Hobby Lobby's unlawful, unfair, and fraudulent business practice of advertising fictitious prices and corresponding phantom discounts on their Hobby Lobby branded and/or trademarked lines of merchandise," the 58-page lawsuit, filed May 1, alleges.
"This practice of false reference pricing occurs where a retailer fabricates a fake regular, original, and/or former reference price, and then offers an item for sale at a deep 'discounted' price. The result is a sham price disparity that misleads consumers into believing they are receiving a good deal and induces them into making a purchase. Retailers drastically benefit from employing a false reference-pricing scheme and experience increased sales," it continues.
Christina Chase, a resident of San Diego, California, is identified as the lead plaintiff in the case. Chase claims in the lawsuit that around March 1, inspired by deceptive advertising, marketing, and "discount" pricing schemes, she purchased a 5" x 7" Green Tree Gallery Shadow Box Display Case Photo Frame for approximately $8.99 at Hobby Lobby's Grossmont Boulevard, La Mesa, California, store. She also purchased a Master's Touch Fine Art Studio Oil, Acrylic & Watercolor Chisel Blender for approximately $2.34 that same day.
"After examining the price tag, in particular the 'Marked' price as $17.99, Ms. Chase believed the picture frame had previously been sold for $17.99 at Hobby Lobby. When she examined the representation on the placard, displaying the discounted sale percentage of '50% OFF the Marked price,' or $8.99, Ms. Chase reasonably believed she was purchasing a picture frame that had a value significantly higher than the $8.99 purchase price," the lawsuit says.
"In short, Ms. Chase believed she was getting a good deal. 16. However, this product was never offered for sale or sold at the $17.99 price, nor was it offered for sale or sold at that price within the 90-day period immediately preceding Ms. Chase's purchase. Therefore, Ms. Chase was damaged by her purchase of the picture frame."
Similar damage was alleged in the case of the paint brush.
The plaintiffs want Hobby Lobby to end the alleged deception and engage in a corrective advertising campaign, among other things.
The Christian Post reached out to Hobby Lobby for comment Monday but the company's media relations representative, Bob Miller, said that "Hobby Lobby does not discuss pending legal matters."
Hobby Lobby is a much celebrated company in the evangelical Christian culture. The company received The Becket Fund for Religious Liberty's Canterbury Medal in 2015, a year after successfully defending religious freedom in the landmark Hobby Lobby v. Burwell case in the U.S. Supreme Court.
Hobby Lobby's owners say they aim to honor God by following biblical principles and establish a work environment that builds character, strengthens individuals and nurtures families. No Hobby Lobby store is open on Sunday in order to allow "employees and customers more time for worship and family."