Hobby Lobby Rally to Celebrate Religious Freedom Regardless of Supreme Court Ruling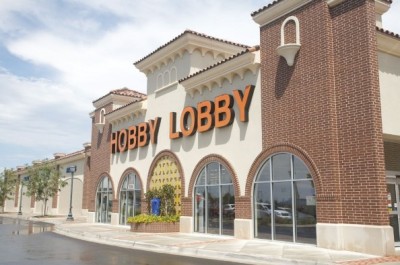 Survivors of the Abortion Holocaust, a pro-life youth activist organization, expects scores to attend a rally planned in front of a Hobby Lobby store in Southern California to celebrate religious freedom on Monday morning as the Supreme Court is expected to announce the HHS Mandate decision.
The court's decision regarding the constitutionality of the Obama Administration forcing Hobby Lobby to pay for abortion-inducing drugs under the Obamacare HHS mandate is scheduled to be released on Monday at 7:00 a.m. PST. The rally and vigil is planned for a Hobby Lobby store in the city of Anaheim Hills.
"As we gather at Hobby Lobby today, we celebrate religious freedom, the First Amendment, and the rights of Americans to do business according to their consciences, free from government interference or harassment," says Kristina Garza from Survivors. Observers say this is the most important religious freedom and First Amendment case to be decided by the Supreme Court in decades.
The group will be welcoming Hobby Lobby employees as they arrive to work and celebrating the victory if Hobby Lobby wins the case, organizers state. If Hobby Lobby loses the case, Survivors will stand in solidarity with them against Obamacare's affront on religious freedom.
The Rev. Patrick Mahoney, a National Advisor for Survivors and Director of the Christian Defense Coalition based in Washington, D.C., says, "We applaud Hobby Lobby in their courageous stand against this unjust HHS mandate and the Obama Administration's complete disregard for the First Amendment and religious freedom. Hopefully, the Supreme Court will decide in favor of Hobby Lobby and religious freedom but if not we encourage every business and individual never to comply with any government mandate that crushes our religious rights and freedoms."
Bruce Hausknecht, Focus on the Family's judicial analyst, recently spelled out the Hobby Lobby case in a column posted in The Christian Post in which he stated that with 13,000 employees, the company faces a fine of $1,300,000 per day ($100 per employee) if it offers a health plan that doesn't cover all 20 contraceptive drugs and devices contained in the HHS mandate. "That's $474 million per year! Although the Greens have made clear that they only object to four out of the 20 required contraceptive drugs and devices, the healthcare law is unforgiving. Even if they objected to only one, the Greens would still be fined the full amount," Hausknecht explained.
Conestoga Wood Specialties, with approximately 950 employees, also faces a fine of $95,000 per day, or $34,675,000 per year.
"These are outrageous penalties for exercising one's faith," says Hausknecht. "No company can survive a financial punishment of that magnitude for long. So the owners of Hobby Lobby and Conestoga (and dozens of other family-owned companies) filed federal lawsuits asking the courts to stop the fines from starting, and to declare that the HHS mandate violated their religious rights."