Hollywood Bible Films Must Strictly Adhere to Scripture, Demand Majority of Christians in New Poll
The findings of a recently conducted BibleGateway poll suggest that the majority of readers only want Hollywood adaptions which "adhere strictly to the details of the original story."
The week of Noah's release, BibleGateway found that over 60 percent of respondents preferred Hollywood adaptions that strayed little from the story. Twenty-eight percent asserted that "Bible stories are a good fit for the big screen and can withstand artistic license," while just over 10 percent wished that "Bible stories should never be grist for the Hollywood mill."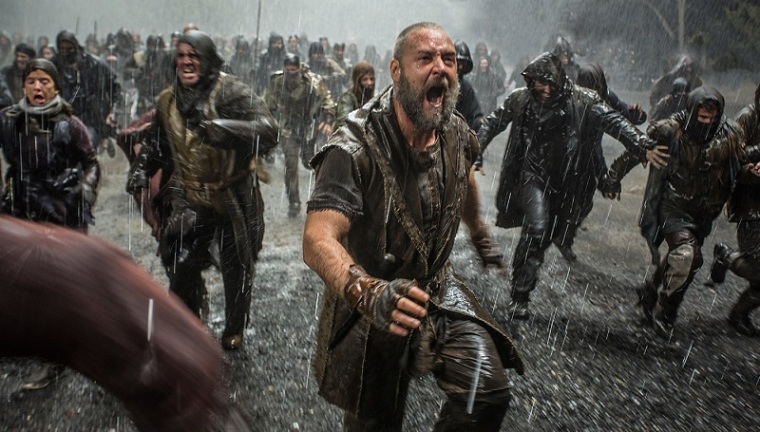 Brett McCracken, the author of "Gray Matters" and film critic, questioned what exactly the majority surveyed meant when they indicated they wanted a movie that followed the specifics of the Bible.
"Does that mean that we expect the film to not have anything above and beyond the actual words in the story?" McCracken told The Christian Post. "If that's the case, in the case of Noah, there would be no words spoken by Noah in the movie, because he doesn't actually speak in the biblical story, except for one verse in the end when he gives the curse story of Canaan after Ham sees him naked and drunk."
McCracken noted that shifting a story to different formats often means that narrative license will have to be taken by the storytellers.
"I think it's interesting to think about what we mean when we say strict adaption, because in any adaption of a text that is going from one medium to another, for example, from the written to visual on screen, you have to make some adjustments. You have to add and subtract. You have to edit things and make adjustments and put dialogue in the mouths of characters. It wouldn't be much of a movie if Russell Crowe's character didn't say anything."
Christians' reticence in allowing Hollywood to retell its stories, however, likely comes from a historically "tense" relationship between moviemakers and Christians, said McCracken.
"A lot of Christians are predisposed to be very skeptical of Hollywood's worldview and approaches," said McCracken, who suggested that this distrust may only crescendo when studios touch Bible stories.
"This is a sacred text to us and it's important to our faith as Christians. We worry, what is the liberal Hollywood machine going to do?" continued McCracken.
Pointing to statistics from BibleGateway and YouVersion that the Noah movie seemed to actually encourage people to read the Genesis passage for themselves, McCracken said that Christians should find themselves encouraged.
"My perspective is that if [a movie…] is sending people back to the original text and peaking their interest enough to go looking and see what does the Bible actually say? What does this story actually say? I think that's a good thing and Christians should welcome that," said McCracken.
Exodus, the next Biblical film directed by Ridley Scott, is set to hit the big screen in December and will tell the story of Moses, who will be played by Christian Bale.
"Even when these [big-budget Bible] films are made by atheists, as the case may be with Darren Aronofsky and Ridley Scott, I don't think Christians shouldn't be worried about that," said McCracken. "The fact that these movies are being made, [the fact that their apart of] conversations, the news, that everyone is talking about it the Bible and wrestling with these stories is a good thing."
McCracken questioned Christians who were apprehensive about the narrative of particular films.
"As Christians, what are we afraid of? The worse that can happen is people actually explore what the Bible says and ask their Christian friends about the story. Maybe we're afraid that we don't have an answer and that's not good," he said. "If anything, we should see the fact that these movies are being made as an opportunity for us to dialogue with our non-Christian friends and engage with the culture even when the secular filmmakers and atheists are the ones prompting the conversation. I don't think it's healthy for us to boycott or refuse to see it or just slam the films."