Homeless Man Finds Home for Thanksgiving After Posting Ad on Facebook; Military Family Takes Him in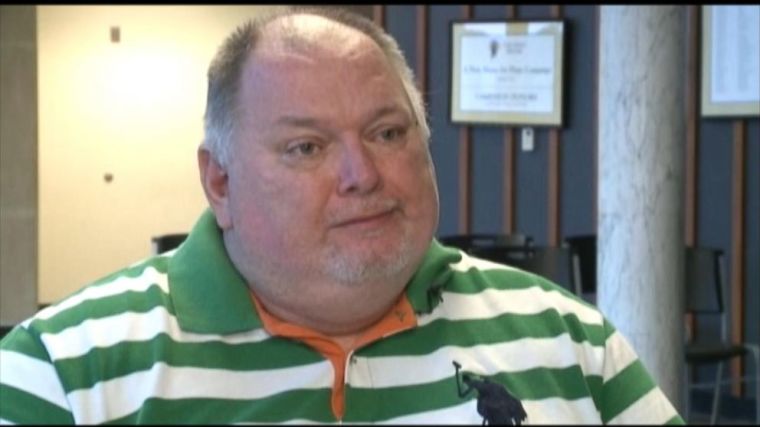 A homeless man in Norfolk, Virginia has received his wish for Thanksgiving after stating that he wanted nothing more than to spend the holiday with a family.
Neal Shytles has been homeless for a year and a half, spending his time in the Union Mission Ministries men's shelter. He is grateful for the shelter but misses the intimacy of having friends and family.
"I am lonely like 365 days a year but Christmas and Thanksgiving are two of the worst days, and I really miss having some kind of family atmosphere around me. It would mean the world to me if somebody took me in. Just for that one day, for a couple hours," Shytles told WTKR News. "It would mean so much, because you know like I said, I'm lonely and it's just forming that relationship with somebody would be so important to me. It would mean so much and I would really cherish it."
He posted an ad to Facebook, asking for someone, anyone to invite him to Thanksgiving just for a couple of hours. Within hours of sharing his story with WTKR, he had several invites for Thanksgiving dinner. Emails poured in from people around the country but Shytles chose to spend the day with a military couple from Newport News.
"He started crying and then I started crying, and we were both crying," Ashley McLemore said.
"I was crying when she called me and I had to excuse myself because I was emotional," Neal added.
Ashley reached out to the Union Mission, requesting that Neal come to spend Thanksgiving Day with them. She and Neal will drive to the shelter, pick up Neal, spend time together, and then drive him back home. Ashley explained that she can relate to Neal's story of having no family around because she is married to a military man.
"Because we've been military and I identify with having to be away from your family and not having family around for the holidays, it kind of struck a chord with me," she said. "I just look forward to having him in our house and a part of our family for the day."
"I love both you and your husband (Cory) even though I haven't met you," Neal said ahead of their meeting. "Thank you so much. It means a lot to me."
Linda Jones, a spokesperson for the shelter, said that Neal's story will hopefully inspire others to get involved and remember the homeless this holiday season.
"This is helping people across the country to open up their hearts to help those in need. I think Neal has put a real face on who the homeless are. It's not what a lot of people think. They are human beings just like you and I," Jones said.
To donate to the Union Mission, or simply to learn more, click here.