Hope for Those Battling Cancer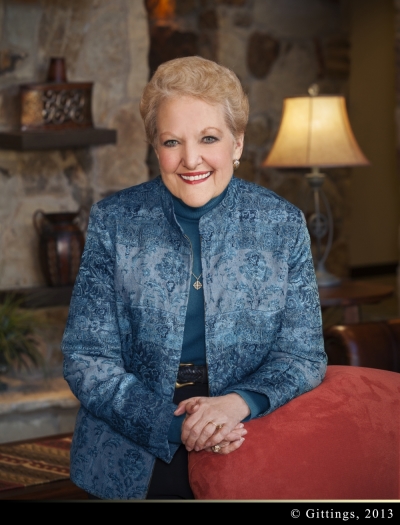 I'll never forget the doctor's words … "You have cancer." He delivers these words matter-of-factly as I sit on the examining table — absolutely stunned. My mind begins to race. But ... Friday I have a three-day conference in Baltimore ... and next Monday I have to be in New York City. I don't have time for surgery!
My diagnosis felt like an ambush. It was one month after the 9/11 terrorist attacks, and I'd been asked to speak in New York on "Crisis Counseling" at a trauma and grief conference. Despite my own personal crisis, I felt not going wasn't an option. Even though I wouldn't be going to help victims, I would be helping those working with the grief-stricken victims. With many counselors, pastors and other leaders wanting to serve survivors, I felt humbled to help in any way.
The traumatic news didn't stop with the radiologist's words. It continued into the coming days. As I was boarding my flight to Baltimore, the surgeon called to confirm not only my malignancy on the right side, but also a second, more aggressive, cancer on the left. Suddenly, I found myself facing two surgeries, chemotherapy, radiation and multiple medications for years to come. My life had changed … forever.
Reflecting back, God's Word hidden in my heart ministered to me. I was comforted by Psalm 139:16 … "All the days ordained for me were written in your book before one of them came to be." God knows all my days — the length of my life is already settled. While I can't extend my appointed days, I can trust my heavenly Father with my future. I also remember being fixed on Philippians 1:20 … "Christ will be exalted in my body, whether by life or by death." This passage became my prayer, "Lord, whether my time is long or short, may the love and peace of Christ be expressed through my body."
Even though I'd taught the book of Philippians, I had never focused on this verse. But with life and death in question, this one Scripture kept my fight with cancer in perspective — shielding me from fear. And amazingly, throughout the entire ordeal, God helped me to not be overcome by fear.
Anyone struggling with cancer needs to know these three truths:
1. Cancer is never sovereign over our lives, only God is. The Bible says … "If we live, we live for the Lord; and if we die, we die for the Lord. So, whether we live or die, we belong to the Lord" (Romans 14:8). Although I make decisions that influence my health, my life is ultimately in His hands. Long ago when I gave my life to Christ, I learned nothing could enter my world that hasn't first passed through my heavenly Father's loving hands. Nothing. So, whatever the challenge, there is purpose in the pain.
2. Hope is rooted in a relationship with Christ and what He has promised. The Bible says … "We have this hope as an anchor for the soul, firm and secure" (Hebrews 6:19). When our security is in Christ, He gives us an anchored life. Therefore, on each step of my journey, I genuinely had hope for my heart that didn't depend on a doctor's diagnosis.
3. God can comfort you and use you to comfort others. The Bible says that God is "… the Father of compassion and the God of all comfort, who comforts us in all our troubles, so that we can comfort those in any trouble with the comfort we ourselves receive from God" (2 Corinthians 1:3-4). If you know someone battling cancer, I encourage you to allow God to use you to be the one who gives comfort to your friend or family member. No one wants an unwelcomed illness. ... No one enjoys pain as a partner. I never would have signed up for cancer. Yet that pathway of pain has proven priceless because the compassion I "caught" could have come no other way. Throughout my journey with cancer, God taught me how to be more empathetic and compassionate. I now feel more connected with those struggling with pain.
God's Silver Lining
Now 15 years later as a cancer survivor, what others may view as "bad" in my life, God has used for good. Even now, I'm overwhelmed at all the meaningful ways loved ones supported me. Today, I genuinely praise God for the care I received, the growth I gained and the lessons I learned. Each is an invaluable part of my life. As you come face-to-face with your own struggles, may you experience the Lord's peace that surpasses all understanding.
June Hunt is an author, singer, speaker and founder of Hope For The Heart, a worldwide biblical counseling ministry. She hosts a daily 30-minute radio program, Hope For The Heart, and a live 2-hour call-in counseling program, Hope In The Night. To learn more about Hope For The Heart and to download free resources, visit www.HopeForTheHeart.org/free. Here you can find biblical hope and practical help on a variety of topics.