Hope for Undocumented Immigrants as US Senate Passes Immigration Reform Bill
Hope for Undocumented Immigrants as US Senate Passes Immigration Reform Bill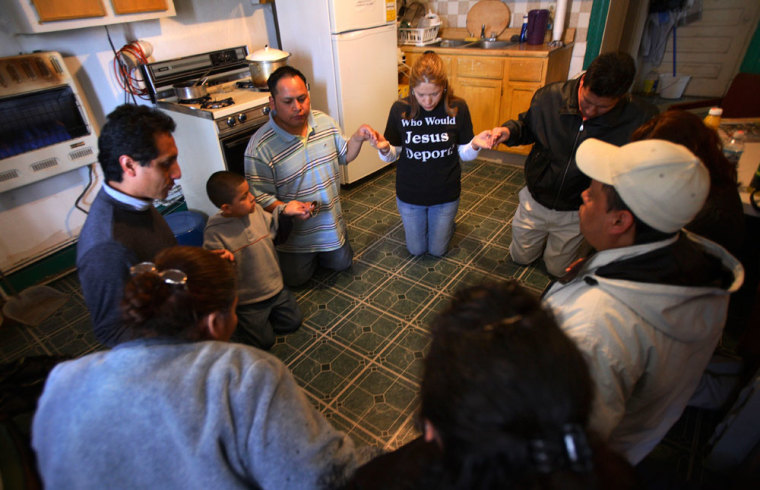 Hope sprung for America's more than 11 million undocumented immigrants on Thursday when a supermajority of senators in the United States Senate passed a bipartisan immigration reform bill that would give them immediate legal status and a path to citizenship.
The bill which includes $30 billion in financial support to increase security of the southern border was passed with a final vote of 68-32 with support from 14 Republicans, according to an ABC News report.
The passage of the bill, which had drawn much debate in recent weeks over issues such as the inclusion of a contentious gay rights amendment that would provide immigration benefits to gay couples, immediately drew reactions from immigration reform advocates.
"The National Hispanic Christian Leadership Conference commends and applauds the United States Senate for its bipartisan efforts in passing immigration reform legislation today, demonstrating that our elected officials stand capable of exhibiting prophetic courage by reconciling conviction with compassion," said NHCLC President the Rev. Samuel Rodriguez in a statement shortly after the vote on Thursday.
"Now the question arises, can the House of Representatives demonstrate similar courage? Can the House repudiate pathetic political expediency and engage in prophetic legislative deliberation?" asked Rodriguez.
"On behalf of the more than 40,100 NHCLC member churches and millions of God-fearing, family-loving Hispanic Americans, we call upon the members of the House to finish the work their Congressional colleagues started."
Sen. Chuck Schumer (D, N.Y.), member of the bipartisan Gang of Eight who authored the bill, noted that the resounding vote in the Senate would pressure House Republicans to act on immigration reform, notes the ABC report.
President Barack Obama also praised the Senate in a written statement from his trip to Africa, for "bringing us a critical step closer to fixing our broken immigration system once and for all."
When asked if he thought the bill in its current form would pass the House, Vice President Joe Biden, who presided over the vote, said, "Well, I'm hopeful."
Senate Minority Leader Mitch McConnell (R-Ky.) did not share those sentiments, however. He said he would not vote for the bill and predicted it would not pass the House of Representatives in its current form.
House Speaker John Boehner (R-Ohio) has said the bill would need to have support from a majority of Republicans. Thursday's vote only reflected the support of 14 Republicans, well short of half the chamber's 46 Republicans. No Democrats reportedly opposed the bill in the Senate.
House Republicans who have been working on their own version of immigration reform have been more receptive to a piecemeal fix to the country's broken immigration system than a comprehensive one. In the end, if a version of immigration reform passes the House it is expected to reflect some reconciliation with the bill passed in the Senate on Thursday.