House can reject atheist's request to deliver secular morning invocation, appeals court rules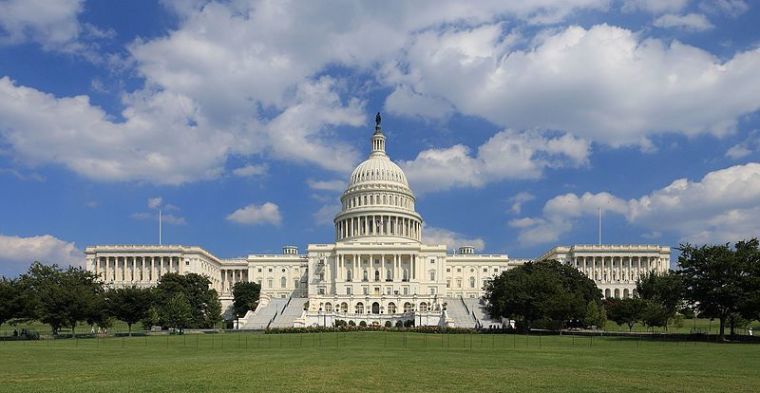 The U.S. House of Representatives and House Chaplain Pat Conroy can reject an atheist's request to deliver a secular invocation, a federal appeals court ruled Friday.
On Good Friday, a three-judge panel on the U.S. Court of Appeals for the D.C. Circuit protected the legislative chamber's requirement to begin each day in session with a prayer by upholding a lower court ruling that tossed out a lawsuit brought forth by atheist Dan Barker.
Barker, the co-president of the Wisconsin-based Freedom From Religion Foundation and a former minister, claimed in his lawsuit that his First Amendment rights were violated when his application to serve as a guest chaplain in the House was denied in 2015.
Barker was invited by Wisconsin Democrat Rep. Mark Pocan to serve as a guest chaplain and submitted his ordination certificate and a draft of his secular invocation. But Barker's application was denied on grounds that Barker "was ordained in a denomination in which he no longer practices."
Conroy reasoned that Barker did not meet the "long-standing requirement" that guest chaplains "be ordained by a recognized body in the faith in which [they] practice."
Both the House and Senate have long traditions of conducting morning prayers, one that was present in the first Congress under the Constitution. In 1789, Congress appointed a committee to elect chaplains to offer prayers.
In order to give prayers, guest chaplains must be sponsored by a member of the House, be ordained and address a "higher power" during their invocation.
"Even though we accept as true Barker's allegation that Conroy rejected him 'because he is an atheist,' the House's requirement that prayers must be religious nonetheless precludes Barker from doing the very thing he asks us to order Conroy to allow him to do: deliver a secular prayer," the court's decision written by Senior Circuit Judge David S. Tatel reads.
"In other words, even if, as Barker alleges, he was actually excluded simply for being an atheist, he is entitled to none of the relief he seeks. We could not order Conroy to allow Barker to deliver a secular invocation because the House permissibly limits the opening prayer to religious prayer."
The court added that the question at hand really has to do with whether or not the House's decision to limit the opening prayer fits "within the tradition long followed in Congress and the state legislatures?"
"The answer is yes," the court decision states.
Barker was ordained by California's Standard Community Church in 1975 and served in three California churches. He was also a missionary to Mexico for two years.
But Barker has been open about the fact that he "outgrew" his religious beliefs and began to feel that he "lost faith in faith."
He officially proclaimed his atheism in 1984 and has written about his transformation in books such as 1992's Losing Faith in Faith and 2008's Godless.
He is now co-president of FFRF, a legal nonprofit that regularly pressures public schools and local governments to end any conceivable entanglement or association with prayer and religion.
"I am deeply dismayed that atheists and other nonbelievers are being openly treated as second-class citizens," Barker argued in a statement. "Our government is not a theocracy, and it needs to stop acting like one."
Barker and FFRF pointed out that the court did not directly rule that it is legal for Congress to discriminate against atheists, but rather that relief can't be sought in Barker's case because Congress is entitled to "special deference in interpreting its own rules."
The ruling against Barker was praised by Christian conservative activist Mat Staver, founder of the Christian conservative legal nonprofit Liberty Counsel.
"It is fitting that on Good Friday the court upheld the tradition of seeking God's guidance at the opening of each session of the House of Representatives," Staver said in a statement. "I have personally debated Dan Barker. He is the most militant and angry atheist I have ever met. His opening remarks in the debate cannot be printed. He had no intention of being respectful, but rather wanted to use the opportunity to rant against Christians and Jesus Christ."
Staver asserted that the prayer tradition that started in 1789 serves as a "reflection of the faith of our founders."