Late-Term Abortionist Is the Victim, Not Mothers Injured in Botched Abortions, Democrats Say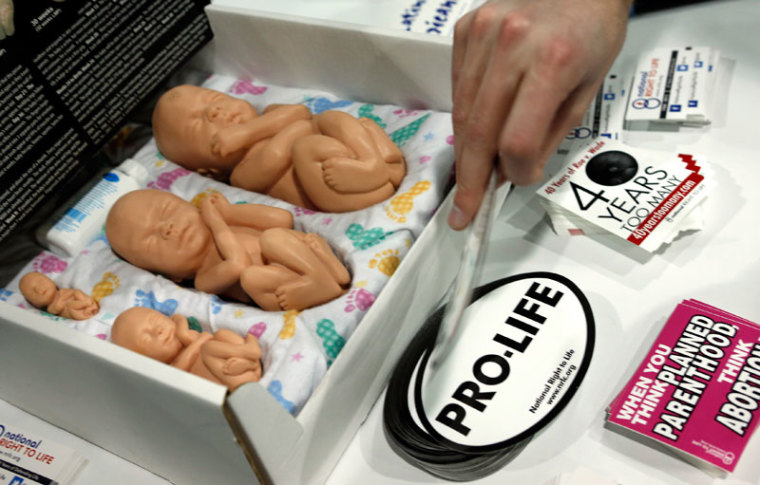 The House Select Panel on Infant Lives has issued nine subpoenas to controversial late-term abortionist LeRoy Carhart, his abortion facility in Germantown, Maryland, and other agencies, while five Democratic congressmen called him the victim of a Republican "witch hunt."
"Public reports indicate at least five women have been sent to the hospital since December while seeking an abortion in this clinic. The clinic is one of the few in the nation that performs abortions during the third trimester," Marsha Blackburn, a Republican and chair of the House Energy and Commerce Committee Select Investigative Panel, said in a statement shared with The Christian Post.
The subpoenas issued suggest that the Select Investigative Panel on Infant Lives, as it is informally known, is seeking to investigate Carhart's participation in the trafficking of aborted baby body parts and issues arising out of medical emergencies after abortions in his facility.
"It appears that Carhart was once again conducting surgeries on women in a fatigued state, as he is known to do," Troy Newman, president of Operation Rescue, a group that urged officials to shut down his clinic, said earlier. "He brags of never taking a day off. At the age of 72, we believe he is endangering women with his irresponsible behavior, and this latest medical emergency in Germantown is more evidence of that."
Operation Rescue recalled a number of other incidents in the past couple of years where patients under Carhart's care have suffered abortion complications, and said that medical emergencies have become more frequent at his clinic in recent months.
In the past, Operation Rescue suggested it was Carhart's ties to now former Secretary of Health and Human Services Kathleen Sebelius which kept him in business and medical boards in Maryland and Nebraska from holding the abortionist accountable for those incidents.
Apart from Carhart and his Germantown Reproductive Health Services, the subpoenas have been issued to Adventist HealthCare Shady Grove Medical Center, Holy Cross Germantown Hospital, Montgomery County Police Department, Montgomery County Department of Fire and Rescue Services, Montgomery County Emergency Communications Center, Butler Medical Transport, and the Maryland Board of Physicians.
Democratic Represtetatives Jan Schakowsky, Jerrold Naddler, Diana DeGette, Jackie Speier, Suzan K. DelBene, and Bonnie Watson Coleman wrote a letter to House Speaker Paul Ryan, arguing, "Republicans have not shared with Democrats any objective basis for targeting this individual, who has been the subject of anti-abortion violence for decades, including a 1991 fire that destroyed his family farm, killing his dog, cat, and 17 horses in claimed retaliation for the care that he provides for women in this country."
They called on the speaker to to disband the panel and end its "unjustified witch hunt against researchers and doctors."
Blackburn added, however: "We have an obligation to protect the most vulnerable at all stages of life. This obligation was expressed in both the Partial-Birth Abortion Ban Act and the Born-Alive Infants Protection Act. Reports regarding the Germantown clinic are deeply troubling, both for the sake of babies whose lives are ended so close to — and possibly even after — birth and for the sake of the women who have been rushed from that clinic to the hospital with increasing frequency. In order to properly address these concerns, we have issued subpoenas not only to Carhart and his clinic, but also to hospitals and first responders who may have information that will be instructive. Time is of the essence."