Houston Bans Robot Sex Brothel, Pastor Warns It Would 'Tear Families Apart'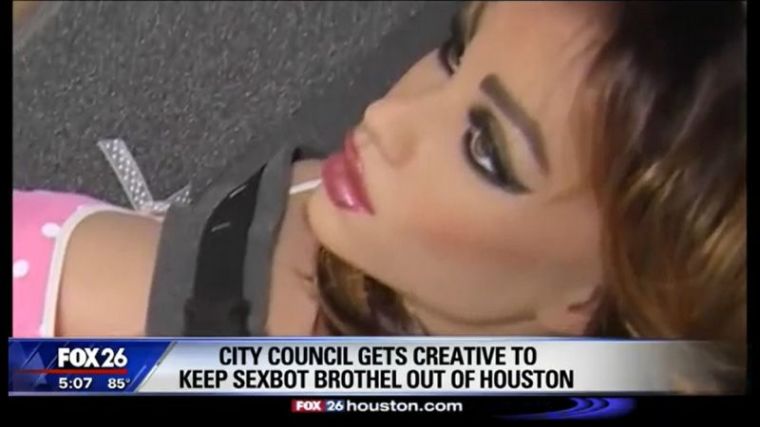 The Houston City Council voted Wednesday to pass an amendment effectively banning a controversial robot sex brothel.
Fox 26 reported that the move was made against KinkysDolls, a company that operates in Canada, and was aiming to open the first robot sex brothel in the U.S.
"They're coming to our city because they think they can do this to our city. And let's be clear about this, we are not legislating morality here," said Councilman Greg Travis.
"What happens in your bedroom between consenting adults that is up to them, but what happens in the public in a business is our business," added Councilwoman Brenda Stardig.
The Houston Public Works Department has said that the robot sex company won't be allowed to continue constructing its shop, given that it doesn't have the proper permits.
Community members, including religious leaders, spoke Tuesday against the brothel, warning it could have negative consequences for families.
A man who introduced himself as Pastor Vega argued that such a business "would tear families apart."
Houston resident Tex Christopher added: "The Bible says a man will leave his father and mother and become one with his wife. It doesn't say anything about a man becoming one with a robot. These are sad, sad times."
Councilman Travis further commented: "This stunned everybody. Took us all by surprise. It's gross. I have cameras ready. If ever this occurs I will film everyone who goes in and post it on social media to show everyone what kind of person goes in a place like this because I don't see any good in it."
A petition from Houston faith-based nonprofit Elijah Rising separately collected over 13,000 signatures demanding that KinkysDolls not be allowed to operate in the city.
"As a nonprofit whose mission is to end sex trafficking, we have seen the progression as sex buyers go from pornography to strip clubs to purchasing sex — robot brothels will ultimately harm men, their understanding of healthy sexuality, and increase the demand for the prostitution and sexual exploitation of women and children," the group argued.
Several Christian ethicists have warned about the dangers of humans having sex with robots, arguing that it goes against God's design.
"As a Christian, I think non-mutual, non-consensual sexual activity is contrary to mutually donative love-making. Thus, sexual activity with a simulacrum seems to me quite a stretch from when two persons, who are made in God's image, sexually express their love for each other, transcending and giving beyond the self with the other, and thereby imaging God who is agape," Tobias Winright, associate professor of theological ethics and the Maeder Endowed associate professor of health care ethics in the Gnaegi Center for Health Care Ethics at Saint Louis University, told The Christian Post in 2017.
"So for Christians, at least, big questions arise with regard to robot sex in general. Any sexual activity that treats the other person as merely an object or a thing for only one's gratification is morally problematic, and I worry that sexual activity with an object such as a robot might encourage, through regular practice over a period of time, such an attitude toward an actual human being, whether one's spouse or a future partner," Winright added.