How Can We Be Sure We Are Raising Good Children (Part 2)
Wise Discipline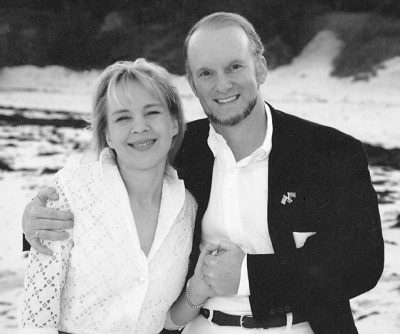 "Mom Says/Dad Says," an exclusive Christian parental advice column by Gregory Slayton, former U.S. Ambassador to Bermuda and author of the best-selling book Be a Better Dad Today: Ten Tools Every Father Needs, and his wife, Marina Slayton, author of the new book Be The Best Mom You Can Be. The Slaytons have been featured on Fox and Friends, Focus on the Family Radio and numerous other media outlets. They donate 100% of their royalties from parenting books to fatherhood and family nonprofits.
Senators John McCain and Joe Lieberman, Governors Jeb Bush and Sam Brownback and Pastors Tim Keller and Luis Palau, among others, have endorsed the Slaytons. In their exclusive series for The Christian Post, both Marina and Gregory will answer thoughtful Christian parents seeking to raise their children up in the goodness of the Gospel and the Glory of God. If you would like to have Marina and Gregory answer your questions, please contact them via momsaysdadsays@christianpost.com.
PARENTS QUESTION: We see so many examples of kids going 'bad' — even from 'good' homes. Some of our friends who have older children are now dealing with big problems … or even outright disasters. Our kids are still very young and we want to raise them up to be strong and courageous and to stand for what is right and good. How can we best do that?
MOM SAYS: We wrote Part I of our answer to this great question a few days back. We believe that there are three key answers to your question … and the first is all about love. That post was all about being sure that your kids know beyond any question that you truly love them. Check it out if you have any questions on that subject because it is super important. And remember this: while most parents think their kids know they are loved, many kids indicate they don't really feel their parents love.
Today in Part II we will focus on WISE DISCIPLINE … which is another key element is raising good kids. I will talk about disciplining younger kids (under age 12) and Gregory will talk about effective discipline for teens.
Essentially disciplining younger kids is helping them understand a fundamental reality of life: actions have consequences. Some parents (especially us Moms) want to 'protect' and 'defend' our kids from their own actions. While I understand this usually comes from a mom's great love for her kids, it is usually misguided and can ultimately be destructive.
Young kids must learn that there are rules in life that apply to them. Rules like: Don't break things. Don't throw your food. Treat other people nicely. Don't argue with your parents. Don't hit your brother or sister. Etc. Etc.
Discipline is about teaching our children that bad actions have bad consequences (for them). And it is one of the most important responsibilities we have as parents. Of course we must tailor our discipline to make it appropriate for the transgression and the age of the child in question. And with the discipline must come a clear, age appropriate explanation about why that action was wrong. That is important so that the child can learn what is right…and what is wrong.
Make sure that part of the discipline includes cleaning up whatever mess they made. Helping our children understand that they (not mom or dad or the maid or someone else) are responsible for cleaning up their own messes is one of the best gifts we can give them (and their future spouse).
Most kids learn pretty quickly. But some kids will repeat bad behavior … and if this happens we must ratchet up the discipline little by little. In some rare cases children have behavioral and/or deep emotional issues that make it hard for them to learn these lessons even after stepped up discipline. In those (rare) cases, professional counselling is called for.
No matter what, be sure that you and your spouse are in agreement on how and when to discipline. With kids of any age, it doesn't work if mom says one thing and dad says something quite different. Be sure to get on the same page…you need to be a united team. And be consistent. Children need consistent boundaries and an understandable environment. What is prohibited today must be prohibited tomorrow.
There's an entire chapter in my book (www.BeTheBestMomYouCanBe.com) on the issue of effective discipline. But I hope these few thoughts on discipline for kids under 12 are helpful. Gregory will address discipline for teenagers — a tricky but important subject!! Certainly discipline and love go hand in hand. One without the other will almost certainly lead to big problems down the road. But if you use both love and discipline effectively they will reinforce each other…and help ensure that you did indeed raise good kids.
May our Heavenly Father help you to be the best parents you can be … as He does love you and your children so much.
Marina
DAD SAYS: Much of what Marina has shared above is appropriate for kids of all ages. And much of what I will share here is (hopefully) the same. Like Marina's book for Mom's there is a lot in my book for Dad's about discipline (www.BeABetterDadToday.com) . At the end of this post I will address some of the special challenges that come when we must discipline teenagers. First, let's start with some basics:
The key to effective discipline for us parents is six-fold, no matter how old our children are:
1. Be Calm
We must avoid extreme anger; we must be the adults in the room. We can show our children that while we disapprove of their behavior we love them…and we are in control of our emotions. We must set a good example for our children because more is 'caught' than is 'taught.'
2. Be Clear
Make clear what was wrong, why it was wrong and why the punishment is appropriate. As Marina said above, we must teach our children that their actions (both good and bad) have consequences that flow directly from those actions.
3. Be Consistent
Constantly changing rules and boundaries are a disaster for kids … just as they are for adults (imagine if the rules of football changed in the middle of the game!!).
4. Be United
Mom and dad must be on the same page when it comes to discipline. If you disagree with your spouse, do not do undercut his/her authority in front of the kids. Speak to him/her about it privately and work it out between yourselves. It is vitally important that your kids see you two working as a good team, especially in this critical area.
5. Be Firm
Do not let your kids 'get away with it.' Do not try to shield them from the consequences of their actions. Be sure the discipline fits the infraction ... and that the child in question will be moved by the discipline to avoid future infractions.
6. Be Gracious
Once a child truly asks to be forgiven, takes his/her punishment and cleans up the mess they made as best they can…you must forgive and forget. Do not bring it up again unless your child repeats the offence. Make it clear to them that they are forgiven – and that you are proud of them for recognizing their mistake, taking the punishment and trying to clean up the mess they caused. Let's face it: all of us make mistakes. We need grace from our spouse and our kids all the time. We must give them grace as well.
Now, let's talk about teens specifically. The teen years are tough on everyone. Our three oldest all had some very good … and very bad … years in their teens. And our 14 year old is struggling with some teenage issues now. So discipline of our teens must first be based on love and understand of where are teen is at that period in his/her life.
If your teen is already depressed and feeling down about his looks/grades/friends/lack of friends/whatever…it will not be helpful to discipline him severely. Better maybe to take him out to lunch or dinner and really talk about the overall situation. Make sure he understands that you love him, you are with him and for him no matter what but that a particular part of his behavior was unacceptable and must not be repeated. Empathy and understanding go a long way with teenagers … and with people in general. Be sure to use those two great tools effectively with your teens.
On the other hand, if your teen is feeling s/he is the 'king of the mountain' it may be time to apply some lessons in the value of humility. The Bible teaches us that 'pride goeth before the fall' so generally when people (including teens) get prideful there are problems just around the corner. But sure to teach your teens the value of humility.
Effective punishments for teenagers are not the same as younger kids. You want to demonstrate respect for your teen no matter what. That means never demeaning them in public. But it can mean taking away certain privileges like use of the car, computer game play, having their own cell phone, extended curfew or even going to a friend's home on Friday or Saturday nights. All of these are privileges … not God given rights. If your teen's behavior doesn't merit these privileges … you have every right to suspend one or more for an appropriate period of time. But as always, be sure to explain clearly what your teen did wrong, why it was wrong and why the punishment is appropriate. Also be sure to be clear about what your teen can do to make amends for his/her bad behavior. Help your teen learn to clean up his own mess.
We hope these thoughts on the subject of Wise Discipline are helpful. Stay tuned for Part III answers to your excellent questions on the subject of Leading by Example. We hope that in combination with our thoughts above, these will help you and your husband to raise mature and loving kids who really do turn out to be good people. I know it is possible … and I know you can do it with God's help.
Onward and Upward!!!
Gregory