How Can We Be Sure We Are Raising Good Children? (Part 1)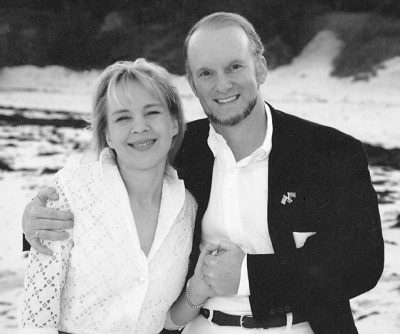 "Mom Says/Dad Says," an exclusive Christian parental advice column by Gregory Slayton, former U.S. Ambassador to Bermuda and author of the best-selling book Be a Better Dad Today: Ten Tools Every Father Needs, and his wife, Marina Slayton, author of the new book Be The Best Mom You Can Be. The Slaytons have been featured on Fox and Friends, Focus on the Family Radio and numerous other media outlets. They donate 100% of their royalties from parenting books to fatherhood and family nonprofits.
Senators John McCain and Joe Lieberman, Governors Jeb Bush and Sam Brownback and Pastors Tim Keller and Luis Palau, among others, have endorsed the Slaytons. In their exclusive series for The Christian Post, both Marina and Gregory will answer thoughtful Christian parents seeking to raise their children up in the goodness of the Gospel and the Glory of God. If you would like to have Marina and Gregory answer your questions, please contact them via momsaysdadsays@christianpost.com.
PARENTS QUESTION: We see so many examples of kids going 'bad' — even from 'good' homes. Some of our friends who have older children are now dealing with big problems … or even outright disasters. Our kids are still very young and we want to raise them up to be strong and courageous and to stand for what is right and good. How can we best do that?
MOM SAYS:  Wow, great question. Probably one of the biggest question on the hearts of every parent who truly loves their kids. Thank you. I've spoken with Gregory about this and we want to keep our answers short and (hopefully) powerful. So we are going to focus on three key answers to your question. The first we will explore today … and that is LOVE. The next two we will explore in our next two blogs. So please do stay tuned.
Of course your question deserves a much long answer. In fact your question is at the heart of both the Motherhood book we wrote ("Be the Best Mom You Can Be") and our Fatherhood book ("Be a Better Dad Today"). If you'd like a full book on your question…please do pick up one or both (we give all our royalties to charity…so I'm not trying to push the book). But I did want to mention them in case they might be helpful. And of course there are many other great books out there on this basic subject. So take heart: you are asking the right question and you are not alone!!
We want to focus today on what we both believe is THE SINGLE MOST IMPORTANT element in our parenting: LOVE. You might say (as many young parents do) that you've got the love stuff under control. That you love your kids, etc. etc. But the sad truth is that when we ask teens if their parents love them we get all kinds of interesting answers — many far different from what the parents expected. This is true even from 'good' homes where both parents would say without question that they 'love' their kids. And since this is so important, it bears looking at in detail to be SURE that your kids KNOW that you love them. What is important here (with all due respect to us parents) is NOT what we think, but rather what our kids feel. No matter how much we think we love our kids, if they don't feel it and know it in their hearts, it doesn't matter. So let's look at how to be sure our kids KNOW that we love them.
Dad Says: Love is like a language. If we are not speaking the 'love language' of our son or daughter (or our wife for that matter) they may not be able to hear us. If you think you might need help in this area, here's a great web site to check out:www.5lovelanguages.com. And of course there are a number of great books on that subject as well.
One thing ALL kids need, even teenagers, is physical and verbal affirmation. Look for things your children are doing right and praise them for it. Look for opportunities to speak well of your children in front of others. And even if you're not a 'touchy feely' person (and many of us guys are not) do be sure to give your kids appropriate physical affirmation as well. A gentle pat on the back or a fatherly hug. Maybe even a heartfelt handshake with a "Son, I am proud of you." Physical affirmation is important to all human beings. In fact, we cannot survive without it. So do be sure your children get it from you … so they don't have to look for it elsewhere.
A funny thing about children is how they spell the word LOVE. Almost all kids spell it T-I-M-E. That's right. No matter how much you say you love your kids, you must spend time with them for them to realize it. I know that's not easy in this time starved world. On the other hand the average American watches hours of TV each day. But no matter how busy we are (or we think we are), we cannot deprioritize our kids. That is setting them … and us … up for future disaster.
Finally, it's important to be a good listener. God gave us two ears and one mouth for a reason. We need to listen to our kids. Listening to them, really hearing them without judgement or condemnation, demonstrates both love and respect. I'm not saying we must agree with everything our kids do; not at all. But we must listen carefully, ask good questions, and truly seek to understand. That is another excellent way to show our kids that we really do LOVE them, not just when things are going well but it the tough times as well.
Hope these thoughts on the subject of Loving our Kids are helpful. Stay tuned for two more answers to your excellent questions on the subjects of Wise Discipline and Leading by Example. I hope that in combination with our thoughts above, these will help you and your husband to raise mature and loving kids who really do turn out to be good people. I know it is possible…and I know you can do it with God's help.
Onward and Upward!!!
Gregory