How Do Religions Grow? Jehovah's Witness, a Strict Taskmaster (Part 3/8)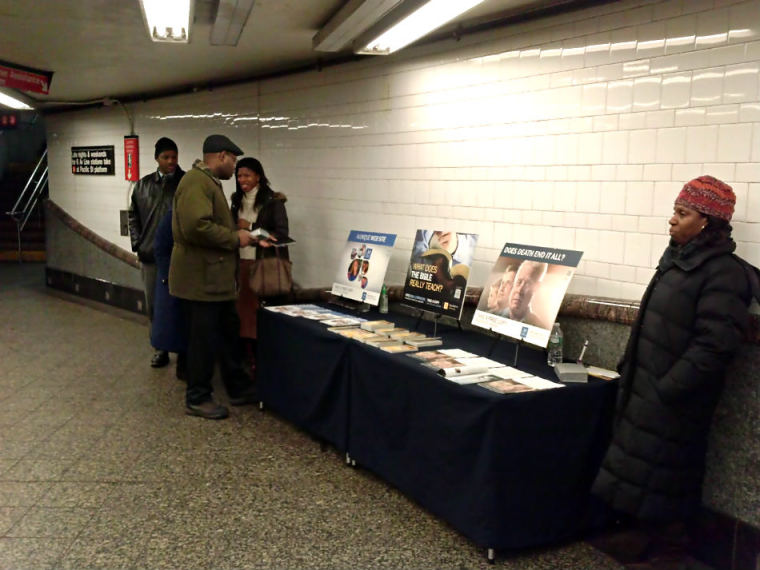 Jehovah's Witnesses are considered by most Christian denominations as a Christian sect and have become a controversial religious group. Despite much opposition, the group claims to have grown to over seven million adherents in over 230 countries and territories.
The Jehovah's Witnesses trace their founding to Charles Taze Russell, a haberdasher who was born in 1852 and was raised in the Presbyterian Church. By 1872 he had founded the International Bible Association in Pittsburgh, Penn. Seven years later Russell began publishing Zion's Watch Tower and Herald of Christ Presence magazines. The popularity of these magazines led to the creation of many congregations in many states. His next step was the creation of the Zion's Watch Tower Tract Society. It was incorporated in 1884. In 1908 Russell moved his operation to Brooklyn, New York, where it is is presently located.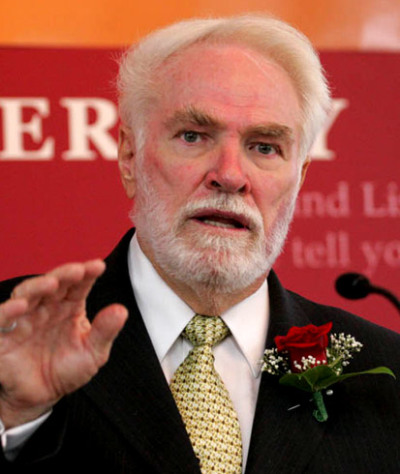 He was succeeded by "Judge" Joseph R. Rutherford, who was born in 1869 and was raised as a Baptist. In 1931 Rutherford changed the name of the sect to the Jehovah's Witnesses, which he based on Isiah. 43:10. After the death of Rutherford in 1942, there were three others who took the leadership with each making some minor changes but the basic methods continued to be used. By 2003, they had over four million members world wide.
In the beginning Russell used many of the normal methods for evangelism adopted by most evangelical churches, including going out two by two, visiting homes, distributing tracts, and preaching in the streets. With time many Protestant churches stopped using these methods but the Jehovah's Witnesses continued to use them and even perfected them. They felt that it was important to be very visual thus they would stand on street corners simply hold in copies of their magazines. Over the years this method has been continued.
In studying heir methods it is apparent that they have perfected their methods that operate on a micro and a meta level. In the early part of the last century they did use radio and even movies to attempt to gain converts but today they seem to be satisfied with more basic methods of using their members to be missionaries.
In some cases they begin to reach larger audiences. For instance, they often have large meetings where the bring all their members together for a large convention or rally. During these times they will often have a mass baptismal. In the past they have used high profile arenas for these meetings such as Yankee stadium in New York.
It is also of interest to note that when the have these large gatherings their members in the city where the rally is to be held will go from house to house and ask if the would be willing to rent out a room for several days during the rally. They will pay a fair price and then the owners of the house become a target of their evangelism during the time the rally is being held. This method has proven to be successful.
One important aspect of their outreach is the expectation that every member be involved in their mission work. If a member does not comply, then that person is expelled from the church. Although they have many new converts come into the church they also have a rather heavy loss of those who do not desire to conform with their strict measures. In the 1940's the JWS began to intensively train the members to be missionaries with the goal of making 100% of their churches' participants active in the mission.
In their outreach they use several steps to win converts. First, they try to get a copy of one of their publications, such as Awake or The Watch Tower, into the hands of the prospect, They then make a "back-call," which is a home visit. These visits can he kept up indefinitely.
As interest is shown, the prospect is invited to attend a Bible study, which is where the prospect is given more information about their belief. The next step is to invite the person to attend a Sunday service at a Kingdom Hall, which is more of a lecture hall than a church.
The final step before inclusion into the group is attendance at the Wednesday evening meeting where all members are given encouragement. By this time, the prospect is ready to be incorporated into the sect by immersion baptism. All new members are then expected to do their required mission work. Witnesses will typically spend between sixty and one hundred hours a month in their mission work.
Many Christian churches say that they want to use biblical methods in their evangelism but few use what appears to be a basis method in the new Testament — going out two by two. Jesus sent the disciples out two by two, Paul went out first with Barnabas and then later with Silas.
Unlike most churches, the JW's have retained this method and sometimes expanded it to three as a training tool. They continue to go out from door to door with some limited success. Their presentation is simple and they encourage those they are visiting to ask questions. In some areas they will put small marks on the doors to designate to other JW's that they have been there.
While most missiologists will emphasize contextualization in cross cultural settings, the JWS do not seem interested in making their message more acceptable by using these tools in working with people of a different culture. At the present time their publication and website may be read in 252 languages. In most cases the contents of each piece of literature is translated so as to be as close to the original English as possible. They strongly believe that there is only one understanding of the truth and that is theirs, thus they do not need many programs or interpretations. This does give them certain amount of continuity that most Christians lack.
In one way they have not perfected a Mega strategy — they use the internet but all their material is the same as the printed material. They have failed to try to influence their society by looking at other means and methods.
Also see: 
How Do Religions Grow? What Evangelicals Can Learn From Comparing Groups (Part 1/8)
How Do Religions Grow? Assemblies of God, Evangelism With Feeling (Part 2/8)
How Do Religions Grow? The Gay Rights Movement's Mega Strategy (Part 4/8)

How Do Religions Grow? Islam's 4 Steps to Change the World (Part 5/8)
How Do Religions Grow? Mormons 'Hidden in Plain Sight' (Part 6/8)
How Do Religions Grow? Southern Baptists, Reversing the Decline (Part 7/8)
How Do Religions Grow? Without a Vision, the People Perish (Part 8/8)
Dr. William Wagner is director of Olivet University's Institute for Global Strategic Studies.