Prince Tried to Convert Journalist to Jehovah's Witness; Gave Him Watchtower Pamphlet
Prince Tried to Convert Journalist to Jehovah's Witness; Gave Him Watchtower Pamphlet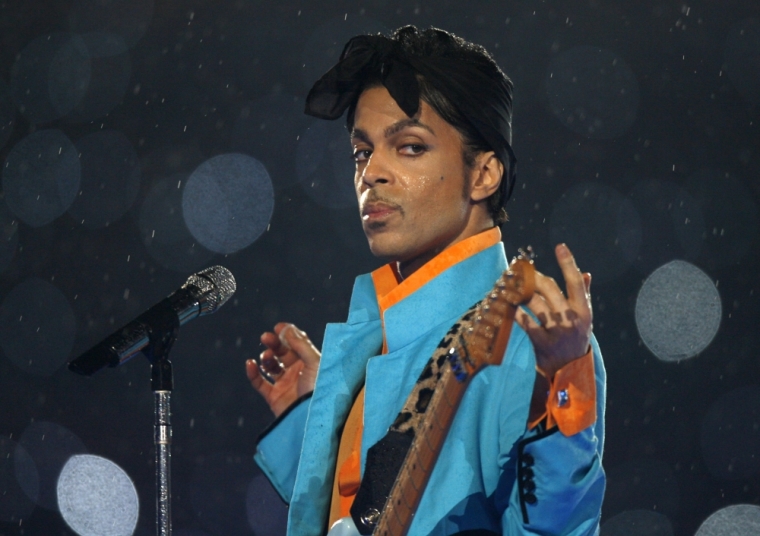 The religious beliefs of influential singer and rockstar Prince have been the subject of a number of articles since the announcent of his death at the age of 57 on Thursday morning, with one journalist noting that the Jehovah's Witness member had once attempted to convert him.
Mark Brown recalled in an article for TIME Magazine, an interview he conducted with Prince in 2004, when the musician came to Denver, Colorado, to play in a show. In the interview, the two "talked a bit about God, both as a deity and as a subject in Prince's songs such as 'The Holy River' and 'Let's Go Crazy.' While the lyrics and stage show could be risque, he had never stopped believing or invoking God's name in his songs."
Prince told Brown that God "is great," noting that he continued to write about Him because He was such a big part of his life.
The musician, who rose to fame in the 1980s and recorded hit albums such as 1999, Purple Rain and Sign O' the Times, had been raised a Seventh Day Adventist, but in 2001 converted to the Jehovah's Witness sect.
"On my way out the door, Prince gave me a Watchtower pamphlet, looked me in the eye and told me that when I was ready I should call his publicist anytime, day or night, and she would get him on the phone immediately so he could convert me himself," Brown revealed.
Sly and the Family Stone bassist Larry Graham, who became a Jehovah's Witness in 1975, revealed in a separate interview in 2013 that the two began talking about God during a tour.
"He had all of these questions that he would ask me," Graham said, claiming that he became Prince's de facto instructor in the religion. "And we had Bible study pretty much before and after our show."
People magazine noted that Prince talked about his faith in interviews throughout his career, telling The New Yorker in 2008 that he wouldn't describe his decision to become a Jehovah's Witness as a "conversion," but more as an awakening, which he compared to "Morpheus and Neo in 'The Matrix.'"
Prince's religious influence continued showing up in his songs, and in March 2015 he released a cover of "What If?" a Christian song originally recorded by popular Christian singer-songwriter Nichole Nordeman.
Nordeman expressed her delight at hearing Prince's version of the song:
"I don't really have the appropriate words for what an honor this is," she said. "... Prince heard a song about the transforming love of Jesus on Christian radio and now has given it a much wider audience than I ever did or could."
In an undated interview with V Magazine's Vanessa Grigoriadis, Prince reflected on what could be seen as conflict between his sometimes racy lyrics and his faith: "We are sensual beings, the way God created us, when you take the shame and taboo away from it," he said, and added that religion is "like a force, an electro-magnetic one or like gravity, that puts things in motion."
BBC News noted that an investigation has been opened in Prince's death, with police yet to release a cause of death after his body was found in his home in Minnesota.