How 'Millennial Orphan' Levi Shepherd Went From Being a Homeless Gangbanger to Disciple of Jesus (Interview)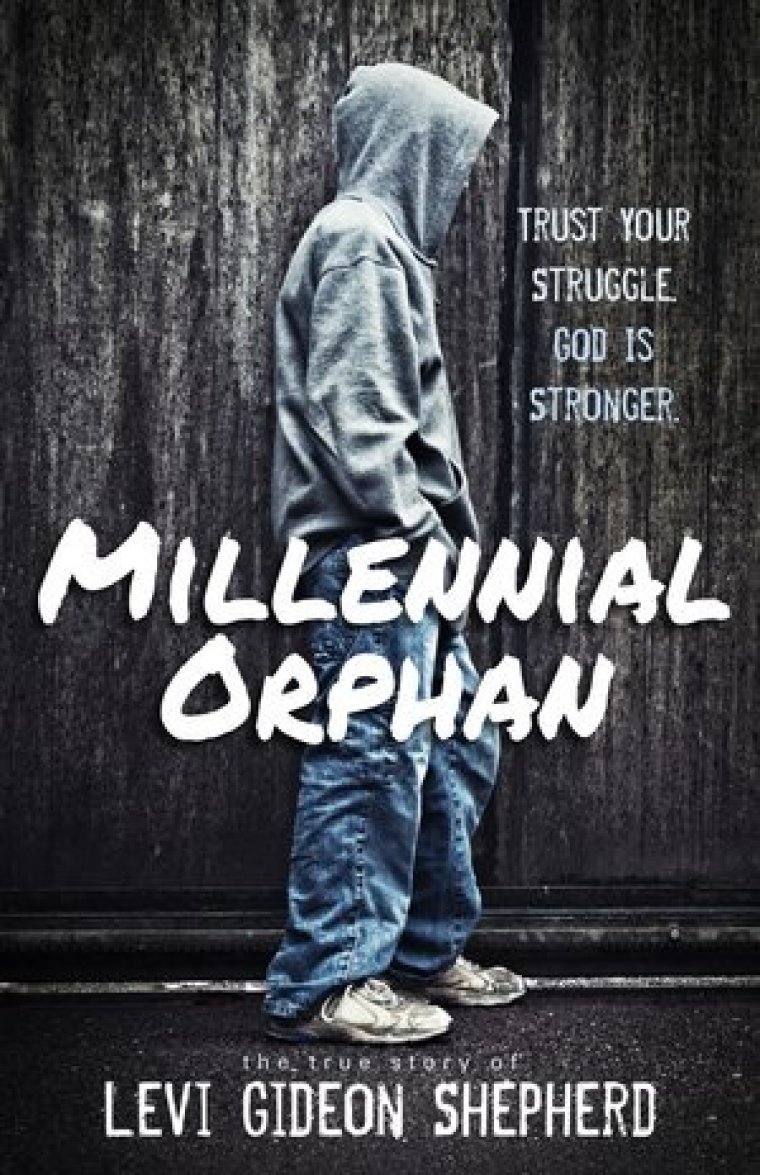 In his new book, Millennial Orphan, author Levi Gideon Shepherd tells the real-life story of his riveting past of abuse, childhood struggles and the darkness that comes from hopelessness when he believed that no one cared about him.
With an absentee father and a deceased mother, Shepherd knows firsthand what it's like to be an orphan growing up in the broken foster system in the United States. At the age of 17, he suffered a life-threatening illness and after years of brokenness, abuse and wanting to belong, he joined a gang. Working up the ranks and becoming second-in-command, Shepherd was heading down a road that would lead to prison or death, but then he caught a glimpse of God's grace and made a U-turn in his life.
The following is an edited transcript of Shepherd's interview with The Christian Post in which he candidly discusses his life from growing up as a millennial in darkness to the transformative power of the love of God.
Christian Post : Your life story is incredible. I have to ask about the title, Millennial Orphan, it's so intriguing, why did you choose that title?
Shepherd: For me it was kind of a no-brainer, and the more I just sat and thought about the title I knew this was it. It's a play on words. When we, culturally speaking, think of orphans, I think our thoughts gravitate toward children halfway across the world that we see on TV or in our church for sponsorship. I don't really know of anyone, except orphans themselves, whose first response to the [word] orphan thinks here, [in] America today.
We live in the most technically advance era of humanity and American society, and yet we have more orphans today in America than ever before. It's becoming a huge social justice issue that is receiving next to no airtime or name recognition. That's why I chose my title, I wanted to be vulnerable with my story and be kind of provocative in your face with the title [so that] if you were walking in a bookstore [you would notice] it on the shelf.
CP: Tyler Perry recently said that statistically the majority of people under 25 have no faith at all. What are your thoughts on that?
Shepherd: Oh I totally get what Tyler Perry is saying, but can you blame us? Wait… let me explain that before I get unloaded on. Millennials – think of all the negative press we get. We are deemed "spoiled," "pampered," "sheltered." Maybe there is some truth to that, but as I was saying a moment ago, we as Americans have instant gratification at arms reach. Technically it has never been easier to satisfy our desires, our quest for knowledge, or maintain relationships without having to get out of bed, if you will. And Millennials, well we grew up right alongside this boom of technology. We grew up alongside Google, we grew up with mobile phones as they transformed from basic blocky cordless phones to advanced phablets. I don't think for the most part that my generation has ever really been tested; we have always kind of just had it good. And that's the problem. In our comfort and safety we haven't had to rely on something or someone greater than ourselves to get through the day. We haven't had to pray earnestly for our next meal or a roof over our head, more often than not we bow our head to ask Santa Claus for the next iPad. If necessity is the mother of all invention, well depravity is the launching pad for holiness.
CP: People often say "I wish I was a kid again" because the pain of life can really make people tainted. You suffered through a lot of pain in your life, how did you navigate through to get to the place you are now?
Shepherd: Uuuccckk… I would never wish to be a kid again. No thanks, I barely made it through the first time. I definitely don't want a redo! As to how I made it through, I honestly don't know. I look back and can only see God carrying me, (I know that can be cliché but I legitimately mean it) at times, using my own stubbornness, but mostly using random folks along the way who showed me kindness. I have always just looked at life like, nothing will last forever, sometimes a little bit pessimistically. If it's good – that won't last, if it's bad – that won't last, too. Only eternity lasts forever. So I have tried to discipline myself to look to the horizon and keep my eyes fixed on that. I have always tried to hold onto something in my heart, to work toward in the future. When I was younger, I would daydream a lot of what the future would be like, how things would be different and how I could get there. I more often than not detested where I was at, at the time, so I had to eat a lot of time, some would say I lost it, but I wouldn't say that. Do I always feel this way? No, but more often than not I do. Keep yours eyes fixed on the horizon because someday, no matter what, you will get there.
CP: What can you say to people who do not believe that God speaks to us in signs and wonders?
Shepherd: Sit down and shut up. How can you hear Someone whose voice you drown out with the lifestyle of consumerism and incessant activities? If we are always running from this to that activity, how can we ever be still enough to, 'Be still and know that I am God?' God speaks to us mostly in whispers, in the beauty of sunsets, in the laughter of babies, in the nuzzle of a dog who wants our attention, and in softened eyes of the elderly. Just look with your eyes, listen with your heart and you will see God is always speaking.
jeannie.law@christianpost.com