How Much Does God Want Us to Keep?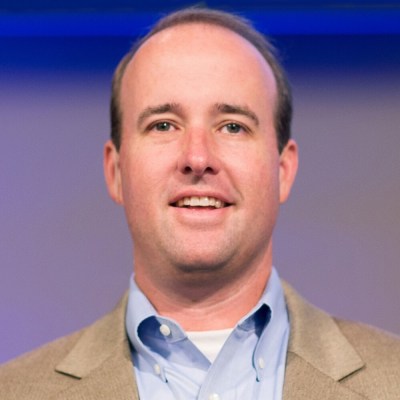 The American dream is often described in terms of attaining a certain lifestyle. The nice house. The fancy car. The attractive spouse. The adorable children. And once that lifestyle is achieved, the dream expands. Maybe it now includes an annual trip abroad. And a golf club membership. And a bigger diamond ring. You get the idea.
As long as we are chasing after a lifestyle-based standard, we'll never truly be content.
But what if we dared to dream a different dream?
It wasn't long after I first met Ron Blue, the father of biblically wise financial planning, that I was challenged to answer an important question: How much is enough? It is a radical question. It feels almost un-American. But in reality, it is a very important question for every Christian.
The problem is that, when it comes to our relationship with money, most Christians start with an erroneous assumption. We start by thinking our objective is to figure out how much God wants us to give away. It places a huge weight of responsibility on our shoulders (and keeps the controls firmly in our hands). Somewhere along the line, we managed to get things backwards.
The question isn't "how much does God want me to give?" but rather "how much is God wanting for me to keep."
If you haven't figured it out yet, I have some very good, but seemingly very bad, news for you: you don't own anything; God owns it all.
It may not seem like it, but this is great news. There is tremendous freedom that comes along with this reality. When we see ourselves as stewards of God's resources, we stop comparing ourselves to others. We exit the rat race. And we have the ultimate decision-making tool: prayer.
Two young men stumbled across this revolutionary idea while students at Harvard Business School. While at Harvard, John Cortines and Gregory Baumer started their journeys from spenders and savers to servants. They share the story of this journey in the new book God and Money. Once the two young men began embracing their roles as servants, their focus shifted from retiring at 40 to discovering God's financial finish lines for their lives. And, being business school students, they began crunching some numbers.
Cortines and Baumer began quantifying just how much the average American dream really costs. They looked at Maslow's hierarchy of needs. They surveyed some 200 Christian Harvard MBAs about their wealth and their giving. They examined all of the research they could get their hands on. And they realized that all of their data pointed to the same conclusion: the American dream was almost universally achievable with an income of about $150,000 per year.
Based on this finding, Cortines and Baumer theorized that those making more than that amount have a decision to make. They can either expand their lifestyles or they can become radical givers. This isn't to say that those making less than $150,000 don't have a meaningful role to play as generous givers. But Cortines and Baumer were struck by the thought of what could happen if Christians decided to make $150,000 their financial finish line and determined to give away 100 percent of their earnings in excess of this average-American-Dream annual income mark.
Their conclusion? We could change the world for Christ.
Now $150,000 may not be your financial finish line. Maybe you are perfectly willing to live on a lot less. Maybe you have 14 kids to put through college and, at least for a season, you are going to need a much larger income. But the point is to ask God what your financial finish line should be and then consider how your giving should change based on that finish line.
Apart from the joy of seeing how our increased giving will positively impact the world, setting a financial finish line will have another benefit for us and for society. Setting a financial finish line can finally break the power of "stuff" in our lives.
John Steinbeck, in a 1959 letter to his friend, former Illinois Governor and presidential candidate Adlai Stevenson, wrote, "A strange species we are. We can stand anything God and nature can throw at us save only plenty. If I wanted to destroy a nation, I would give it too much and would have it on its knees, miserable, greedy and sick." Steinbeck understood the potential of the race for accumulation to ruin us as individuals and as a nation.
Any race without a finish line will end in ruin for its competitors. They will either drop out, thus seeing themselves as failures, or they will press forward to the point of exhaustion or even death. A finish line is a gift that encourages the flagging to keep going and the ambitious to stop while still healthy. In the same way, a finial finish line can provide freedom and fulfillment for those who will allow God to lay out the course.
So much is possible when we, like Cortines and Baumer, make the journey from spenders and savers to stewards of God's resources. Why not take the journey for yourself? You can start with this question:
What is your financial finish line?
Rob West is the President of Kingdom Advisors, a professional association of Christian financial professionals. Rob is also the permanent guest host of MoneyWise, a nationally syndicated radio program.