How Will We Spend a Trillion Years in Heaven? Would It Be Boring? John Piper Answers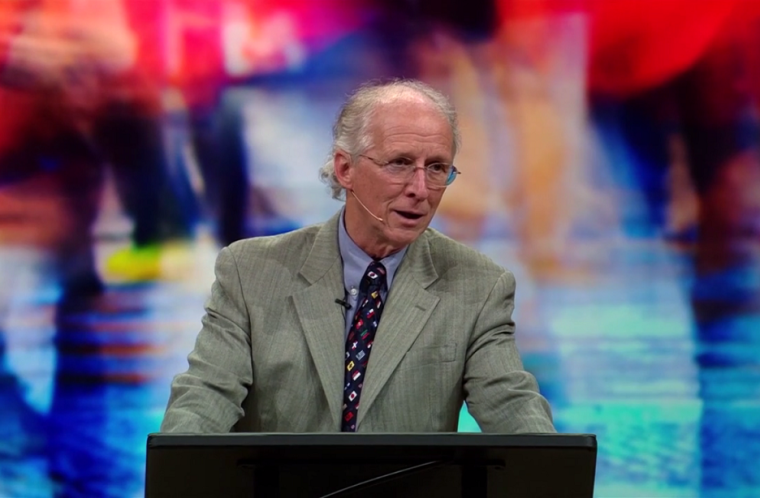 When you think about spending a trillion years in heaven, does that hope feel satisfying or boring? Theologian John Piper asks this question in the latest video posted on the desiringGod website, and then explains what it would be like in heaven. He even admits he was afraid of heaven when he was 9 years old.
"Since I will inherit the whole world, I don't need any of it now. … We get a little bit now," Piper says in the video, in which he talks about heaven.
The latest video is part of an ongoing series called "Look at the Book," an effort to help teach people to read the Bible for themselves.
The theologian refers to 1 Peter 1:3-5: "Blessed be the God and Father of our Lord Jesus Christ! According to his great mercy, he has caused us to be born again to a living hope through the resurrection of Jesus Christ from the dead, to an inheritance that is imperishable, undefiled, and unfading, kept in heaven for you, who by God's power are being guarded through faith for a salvation ready to be revealed in the last time."
Piper, who served as pastor of Bethlehem Baptist Church, Minneapolis, Minnesota, for 33 years, quotes Paul as saying in the Bible that getting food and clothing is enough to be content in life on Earth.
"Those who desire to be rich, pierce themselves with many pangs," Piper adds.
When we get what is kept for us, it will never rot and it will have nothing that is unsavory or inappropriate or impure or boring, Piper states, and then confesses that he feared heaven when he was a child. "Not just hell … [even] heaven."
"As a 9-year-old, lying on the roof of my house, looking up into the stars, feeling the size of eternity and expanding my present experience of enjoying church into eternity, it was scary," he says.
Piper, who is author of more than 50 books, adds that he has grown up and now realizes that that's not the way to think about eternity.
The key to thinking about eternity is to meditate on God's infinity, he suggests.
"God is infinite; you will never get to the top of the mountain of God's glory … ever," he says.
What will we do for eternity? We will continue to explore the discoveries of God's glory forever, he says. "The only way to keep heaven from being boring is to believe in an infinitely satisfying God."
Those discoveries would be thrilling and fulfilling infinitely, he says in the end.