Hugh Jackman: Wolverine Sequel Forthcoming? (VIDEO)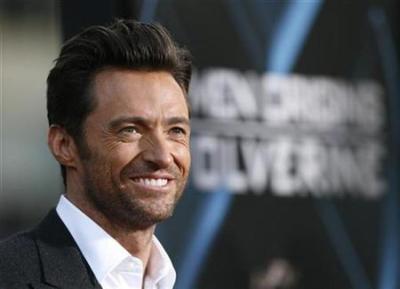 Hugh Jackman is set to star as Wolverine once more - a part he seems to count as one of the favorite in his career.
"He's like a best friend, Wolverine. He's the beginning of my career here in America and he's still there," Jackman told E! News last week. "It's been 14 years and I can't believe it. I love the character. I love playing him and I'm probably loving him more than ever."
According to E! News, Jackman would like to make it at least 15 years playing the Marvel superhero and will reprise the role in a sequel to "Wolverine," a prequel to The X-Men triology.
Jackman's not the only returning member. James Mangold, who directed the summer hit, is also discussing with 20th Century Fox what it will take to get him behind the camera again.
Lauren Shuler Donner will be producing the film, whose storyline has not yet been revealed. The movie grossed $413 million worldwide.
While Jackman fans await the latest Wolverine flick, they will be able to enjoy "X-Men: Days of Future Past" set to hit theaters on May 23, 2014. The action star actor raved about the upcoming film last week.
"As excited as [the fans] are, I can tell you it'll exceed those expectations. I feel it's that good. I'm very, very excited about it," Jackman said.