Humility: The Christian Virtue to Keep America from Declining Like Ancient Rome?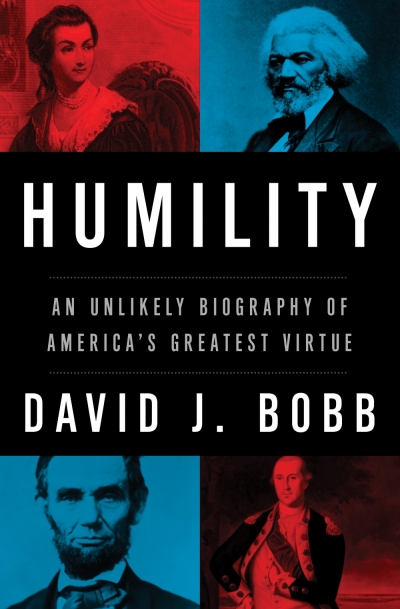 Correction Appended
Narcissism has become America's greatest weakness, and a return to Christian humility may be the most effective way to save our democratic republic from the authoritarian demise of Ancient Rome, a citizenship scholar says.
"America is perched in a place right now, because of the moral and political decisions we have made – we are jeopardizing – have not yet abandoned, but are jeopardizing – self-government," David J. Bobb, author of Humility: An Unlikely Biography of America's Greatest Virtue, told The Christian Post in a Monday interview. Bobb decried a culture of arrogance, citing Justin Bieber's audacity to inject himself into the story of Anne Frank, and presented humility as "a very good tonic, a very good bulwark," to protect freedom.
"It's easy to preach humility, there's a lot of people who do that, pastors and politicians," noted Bobb, who also serves as executive director of Citizen Education at Hillsdale College's Kirby Center for Constitutional Studies and Statesmanship. But in the person of Jesus Christ, humility was lived, the author argued. "The message Jesus Christ gave was to humble yourself before God and others," he said, referring to the Early Church scholar Augustine, who called Jesus' cross "the wood of humility."
Bobb's book tells the story of five notable Americans who lived out this Christian humility in various ways. Each historic figure shows a certain aspect of the virtue, the author explained.
George Washington, widely considered the father of America and seen as its perfect ideal leader, grew up ambitious and realized his ego was in the way, Bobb argued. Even this paragon of virtue proved fallen and fallible, and had to push himself to submit his ambition to the service of others. As much as Washington wanted to achieve greatness, "he realized that to do it for a higher purpose was really important," the author explained.
While Washington had to curb his pride, James Madison had to gain a healthy self-respect, Bobb argued. "Humility is not weakness," the author explained. "It is about having an honest assessment of who you are, your faults, and then striving to put others first in thought, word, and deed." Madison, an author of the Federalist Papers and eventual fourth president, was also short and indecisive. Once Madison came to a healthy self-esteem, he became "a fierce advocate for individual liberty," Bobb noted.
Abigail Adams, like Washington, "exemplified greatness and humility," Bobb continued. Not only did Adams run the household during her husband John's long absences, but she also made property decisions, gave her daughter a classical education unusual for young ladies, and helped John master his own pride. "Had she had the same playing field, I think she would have been the Margaret Thatcher of her day," Bobb argued. The second president, John Adams, called her "his dearest friend."
After these founding figures, the historian turned to Abraham Lincoln. While many only think of his upbringing as humble, Bobb explained the great statesman "was humble before the purpose, the cause before him." Both the Gettysburg Address (delivered 150 years ago Tuesday) and the Second Inaugural Address presented themes of humility under God. "We do not have the right to claim Him for our political purposes, but the goal is to make sure we are on the side of right," Bobb summarized.
While humility involves taming pride, finding strength, serving others, and dedicating oneself to a higher cause, it also proves itself in overcoming humiliation, Bobb argued. To demonstrate this success over adversity, he presented Frederick Douglass, the former slave who became a prominent American orator. "He really had a remarkable moral awakening," Bobb exclaimed, listing Douglass teaching himself to read before gaining his freedom from slavery. This orator "overcame humiliation after humiliation to become great in soul."
Although he heaped praise on humility, Bobb emphasized that "there's no silver bullet" to avoiding any fate. Nevertheless, "the Founders knew that to have self-government, you need to have virtue," and the historian asserted that "you have to have humility to preserve a small-r republican government." If the United States fails to recapture the humility of Washington, Madison, Adams, Lincoln, and Douglass, "we certainly are in jeopardy of going the way of Rome."
Correction: Nov. 18, 2013
An article published on Nov. 18, 2013 stated that Justin Bieber injected himself into the story of Hellen Keller. The Justin Bieber incident happened at the Anne Frank House.