Hundreds From Rockford Christian Community Pay Tribute to Brothers Killed by Father, Peter S Ruckman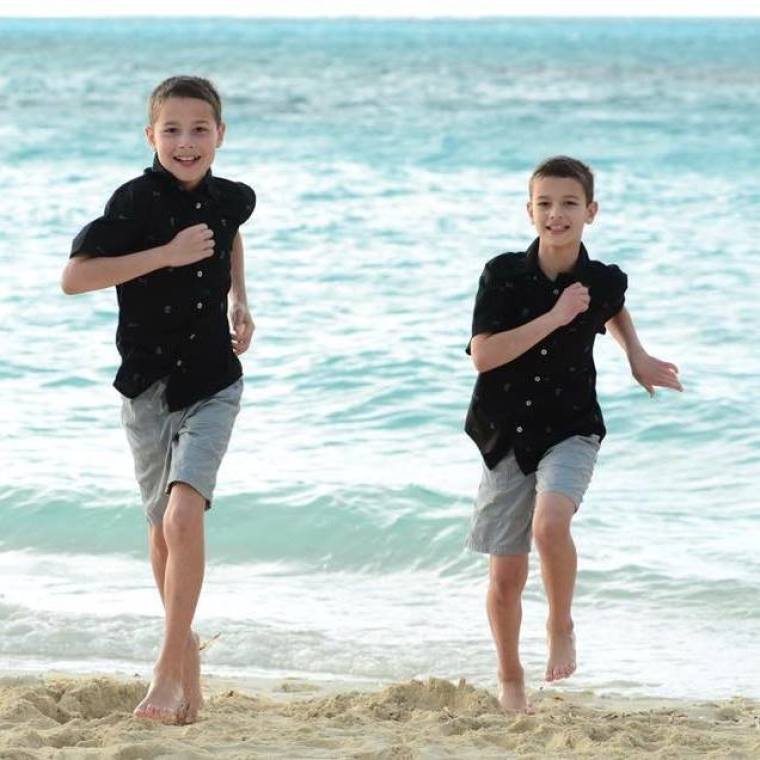 Hundreds of people from the Rockford Christian community in Illinois showed up at the visitation service for brothers John "Jack" and Christopher Ruckman, both of whom were shot dead by their father, Peter S. Ruckman, a well-known political scientist and son of the late founder of the Pensacola Bible Institute.
The death of the beloved boys in a tragic case of murder-suicide last week hit the community hard and many who showed up at Our Saviors Lutheran Church for the visitation service weren't shy about expressing the joy they brought to the school. Christopher, 14, and John, 12, were both students at Rockford Christian Schools.
"People are sharing videos that they have found of the boys, talking about the good times that they had with them, and showing each other the love and support," Rockford Christian's social emotional counselor Ashley Bockelman told My Stateline. "That's what those boys were all about."
The brothers were talented musicians. Christopher was a talented "self-taught guitar prodigy" and he is captured on several videos posted to YouTube demonstrating his musical gift.
"Music was Chris's life. He played the piano and guitar in his high school jazz band. He was a self-taught guitar prodigy. He was blessed enough to share the stage with music greats such as Harlan Jefferson. He was known for his impromptu concerts and last year performed with the Atlanta All Stars in Nashville," an obituary for the brothers said.
"Chris was also a member the Junior High Jazz band, pep band, and 'The Vitamin Gang' with his brother, Jack. He tried his hand on the drums when he played in the Rockford Drum Corps. Jack was a drummer and played in 'The Vitamin Gang' was a member of the Junior High Jazz Band, and Rockford Christian Drum Corps," the obituary added.
It described Jack as a baseball player who was also an avid gamer.
"It was just so fun to watch them together, so much talent," Amanda Berkman said. "People who were touched by their music, it's just amazing to see all the support that's come out, and we're Rockford Christian people. We've had this mantra all week 'Rockford Christian Strong.'"
The Winnebago County Sheriff's Department Deputy Chief Mike Schultz told The Columbus Dispatch that the two boys were found shot in the head in separate bedrooms while their father was found dead in a third bedroom from an apparent self-inflicted gunshot wound on Saturday.
A memorial service for the brothers will be held at 1 p.m. Friday at Our Saviors Lutheran Church. A private burial in Elmwood Cemetery in Sycamore will follow.
In Christopher's last public post on Facebook Jan. 1, he quoted a mythical character of the realm saying: "Give a man a plane ticket and he will fly for the day, but push a man off of a plane and he will fly for the rest of his life."