Over 48 Million Americans Can't Afford to Buy Food, 2016 Hunger Report Finds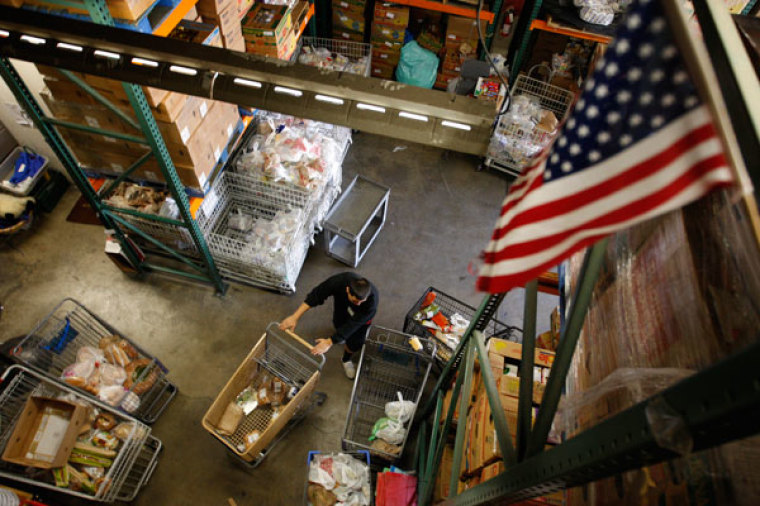 Many health-related problems Americans face are directly related to hunger and malnutrition, according to a new report by the ecumenical Christian anti-poverty group Bread for the World.
At a press conference on Monday, Bread for the World released its 2016 Hunger Report titled "The Nourishing Effect," which focused on the link between hunger and health.
"Hunger and poverty put people at greater risk of poor health by limiting access to nutritious foods that promote good health," wrote Bread for the World President, the Rev. David Beckmann, in the foreword to report.
"The 2016 Hunger Report is focused mostly on hunger, poverty, and health in the United States, where unlike the progress we've seen in the developing world, hunger and poverty rates soared in the Great Recession and are stuck at an alarming plateau."
In comments given to The Christian Post, Bread for the World Institute Director Asma Lateef spoke about the healthcare costs associated with malnutrition in the U.S.
"Even considering just the financial impacts of hunger and food insecurity on the U.S. healthcare system, the study published in 'The Nourishing Effect' found that the costs were at least an additional $160 billion in 2014," said Lateef.
"This figure does not include some costs that seem likely to be related to hunger but have not yet been studied in peer-reviewed medical journal articles. … Thus, $160 billion annually is a conservative figure for spending that is completely avoidable."
Lateef also told CP that since the 2007 economic collapse, the number of people found to be unable to provide sufficient food for themselves and their family has remained high.
"The number of food insecure people in the U.S. has not dropped below 48 million since 2007, the beginning of the Great Recession," continued Lateef.
"'Food insecure' means that in federal survey data, people responded 'true' to several different statements about their access to food. For example: 'The food we bought just didn't last and we didn't have money to buy more.' Families with children are more likely to be food insecure than households without children."
"The Nourishing Effect" included recommendations for policymakers, healthcare professionals, anti-poverty advocates, and service providers.
This involved the cooperation of various groups and government programs aimed at using "good nutrition" as "preventive medicine."
"Every year, the federal nutrition programs save the country hundreds of billions of dollars in additional healthcare costs," read the report in part.
"For health care, this is a starting point for deeper coordination with a range of partners who are addressing social determinants of health in their communities, unified behind a common understanding of the catastrophic effects of poverty on health."
When asked by CP about what she hoped attendees of Monday's press conference took from the event, Lateef said it was important to note the consensus reached by the diverse speakers.
"The speakers, who ranged from government officials, to leaders of medical organizations, to researchers, to people who were food insecure at some point in their lives, reached a remarkable degree of consensus: hunger and poor nutrition carry heavy costs, both human and financial," said Lateef.
"And these costs, borne by people by the millions and by the healthcare system by the billions of dollars, are avoidable. There are a wide variety of effective ways to help ease the burden both on individuals, many of whom are children, and on the U.S. healthcare system."