Hurricane Irene Is 'No Joke' (Photos)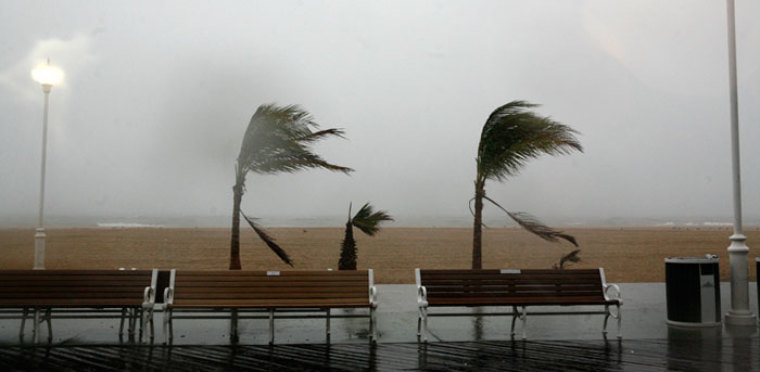 Hurricane Irene continues to move up the East Coast with sustained winds of 85 mph. The storm has already claimed the lives of four people since making landfall in the U.S. Saturday morning.
Nearly 1 million people are also without electricity in North Carolina and Virginia, as reported by CNN.
According to the National Hurricane Center, Irene was 95 miles south of Norfolk, Va., as of 2 p.m. EST. It was moving across eastern North Carolina. Though Irene hit the East Coast as a category one storm, FEMA and U.S. officials have warned that the risks are still great and that it can still be devastating.
Don't focus too much on the category, Homeland Security Secretary Janet Napolitano said Saturday morning at a press briefing. "If you're in a hurricane, you're in a hurricane. It's a big deal."
Mayor Michael Bloomberg of New York has warned that the hurricane is not a joke.
"We can joke about this on Monday. But until then, it's a matter of life and death," he said.
Irene is a large tropical cyclone with hurricane-force winds extending outward up to 90 miles from the center and tropical storm-force winds extending outward up to 260 miles.
Six to 12 inches of rain is expected this weekend. Combined with heavy rains over the past few weeks, Irene could cause flash floods and uprooting of trees.