'I Am A Christian' Producers Say Facebook Blocked Message Calling People to Identify as Christians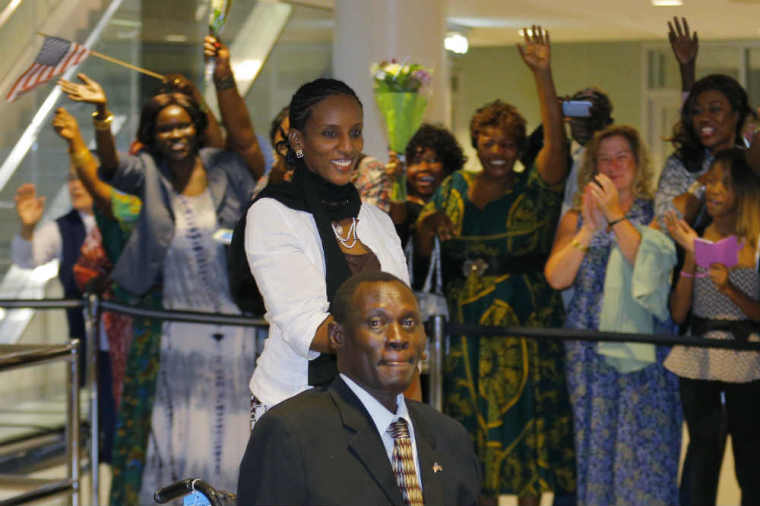 The producers behind the film "I Am a Christian," which was recently halted, have said that when they tried to post a message on Facebook encouraging people to identify as Christians, the social networking site blocked it for being "profane, vulgar." When they contacted Facebook for more information, Facebook told them that material should not "single out individuals or degrade people."
The producers said in a press release that they attempted to post the message: "Are you a Christian? We challenge you to change your profile picture to this 'I Am A Christian' photo for one week! Change your picture now, and challenge your friends to do the same. Stand up and declare Yes, I Am A Christian!!!"
The ad was not allowed, however, and they received the following message from Facebook: "Your ad wasn't approved because it doesn't follow Facebook's Advertising Guidelines for language that is profane, vulgar, threatening or generates high negative feedback. Ads can't use language that insults, harasses or demeans people, or addresses their age, gender, name, race, physical condition or sexual preference."
When they contacted the social networking website again to clarify the issue, they received an email from "Frank" on the Facebook ads team, which read: "Your ad wasn't approved because it doesn't follow our language policies. We've found that people dislike ads that directly address them or their personal characteristics such as religion."
The message continued: "Ads should not single out individuals or degrade people. We don't accept language like 'Are you fat?' 'Wanna join me?' and the like. Instead, text must present realistic and accurate information in a neutral or positive way and should not have any direct attribution to people."
The Christian Post emailed the Facebook support team about the issue, but did not receive a response by press time.
"I Am a Christian" had been seeking $500,000 in funding to tell the story of Meriam Ibrahim, the Sudanese Christian mother who was sentenced to death under Shariah law for her faith, before eventually being allowed to leave the country with her family and come to the U.S.
On Thursday, however, CP reported that the movie has been halted, after Ibrahim and her husband revealed that they were not consulted about the project.
Ibrahim and Daniel Wani publicly denounced the film, explaining that they had not given Christian Lives Matter, LLC, rights to tell their story.
"It's terrible. … It's not right," Wani told CP over the phone Wednesday. He added that he's concerned about the movie telling the story without his and Ibrahim's first-person accounts.
A producer for "I Am a Christian" told CP in an email on Wednesday that an entertainment attorney informed the team that "because of the way we are crafting our story, life rights were not something that were needed."
A statement emailed to CP and attributed to producer Joel Reisig read: "The goal of this project was for it to be the first in a series of films about an NGO (non government agency) working to free people from religious persecution worldwide."
It added: "This would be a realistic, yet fictitious, team set against the back drop (sic) of actual news stories. Similar to the fictitious news team on HBOs 'Newsroom' reporting on real stories. We discussed many different possible stories and landed on Meriam's (sic) as the one we wanted for our first film."
The film was set to star Fox News contributor Stacey Dash and actor Kevin Sorbo, who featured in the recent hit "God's Not Dead."