'I Can Only Imagine': Bart Millard Reveals Mom's Reaction to His Portrayal of Heart-Breaking Childhood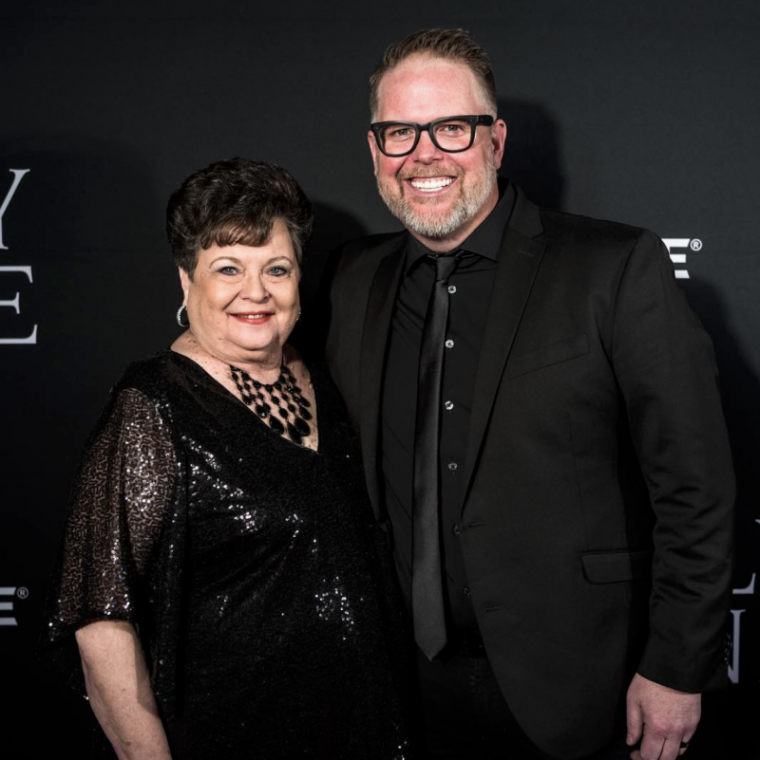 The faith-based film "I Can Only Imagine" hit theaters nationwide Friday and tells the true-story of Bart Millard's life, including his difficult upbringing. In a candid interview, the musician told The Christian Post what his mother, Adele, thought of his honesty.
Nearly eight years ago Millard was approached about making a movie of his story after he shared his testimony during a concert.
"It's the most random, surreal thing that happened," Millard told The Christian Post of having his life made into a film. "We thought they were crazy, but we were like, 'OK, whatever.'"
After years of being told that the movie was in the works things eventually kicked into "high gear" once the Erwin Brothers ("Woodlawn," "Moms Night Out") became involved.
"I think that they did a great job with a redemption story. It's kind of scary making a faith-based film. I didn't want it to be low hanging fruit or kind of a corny movie, and I think they did a really great job of capturing the emotion," Millard said. "There were some scenes for me, in watching the film, that made me really uncomfortable — because I was kind of reliving it and I think that's a sign of a job well done."
"I Can Only Imagine" is the "true story that follows the life of Millard, lead singer of the Christian band MercyMe, whose father died of cancer and inspired him to write the mega-hit song, 'I Can Only Imagine.' The story beautifully illustrates that nobody is ever too far from God's love — or too far from an eternal home in Heaven," the movie's synopsis states. 
Millard once described his father as a monster because of the harsh physical and verbal abused he endured as a child. His mother left a young Millard behind with his father out of fear for her own life. However, the film is a story of redemption as his father would go on to become Millard's biggest hero before dying and his relationship with his mother has also been restored.
When asked what his mother's reaction was to the emotional film, the Texas native admitted that it was better than he thought it would be.
"My mom is a very huge part of my life now and when I was watching the movie I was really scared because I didn't really realize how much of a victim she really was. She feared for her life and she had to get out," he told CP.
Millard explained that the first draft of the script was a bit harsh concerning his mother because when he initially spoke about what happened in his childhood he shared it from the point of view of a third-grader. He did go back and make some revisions to the story considering her battle and although it's still difficult for him to watch, he felt the narrative was more accurate.
"I was nervous. I thought, 'This is gonna kill my mom when she sees this.' It was hard to let go and actually let the story play out," the 45-year-old revealed.
Millard said he sat with his mom alone and watched the film as they both had tears in their eyes.
"She just kept saying, 'Yeah, that's how it happened, that's right,'" Millard illustrated. "She actually loved the movie. She told me, 'I'm heartbroken that I wasn't a bigger part of it, but that's what happened. I was so scared for my life and I'm so glad that we have each other now.'"
Millard's mother also reconnected with his father after he changed and the two had a great friendship before his death.
"She was there when he died, so she knows the man that he became too," Millard testified.
As seen in the film, the singer had a rough childhood and offered advice for anyone else who might find themselves in despair and hopelessness like he once did.
"Our story is not over. As long as there's breath in our lungs our story is still being written. If you were to ask me to name one person that the Gospel would never reach, I would have told you my dad 100 times out of a 100," he confessed. "He was the meanest person in my life, not to mention the way that I was hurt. I didn't want grace to be [extended] for him in the first place."
After Millard's father accepted Jesus he witnessed his transformation, and they were able to spend his father's last five years together. That experience altered the singer's life.
"The change was such a huge deal in my life that it literally shifted the trajectory of my life. The reason I do what I do today is [because] if the Gospel can change that dude, the Gospel can change anybody. And I mean that with all of my heart because it wasn't supposed to work on him," Millard exclaimed.
Although Millard has no problem calling "I Can Only Imagine" a faith-based film, he assured that there was no agenda in making the film — a part of the story just happened to be that the Gospel changed his father's life. Millard said he didn't want the film to feel like they are "shoving the Bible down people's throat."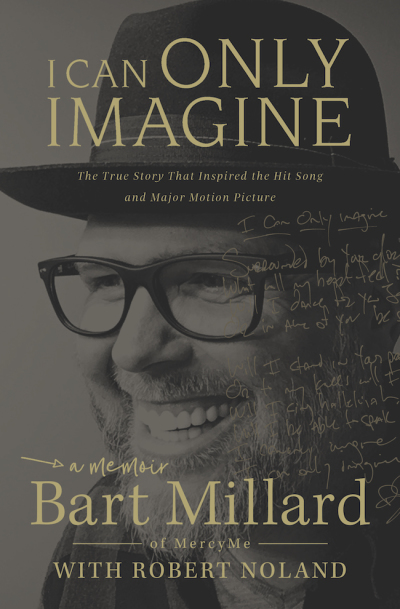 After the movie was made, Millard was approached to write a book that would go on and share his life events in greater detail. He admitted that although the film is very close to what happened, some of the timeline is different from actual events.
"I have one brother who's five years older than me and he was a huge part of my childhood. He was in the movie originally, but certain things got cut out and there just wasn't enough to introduce a new character. But the book allows me to talk about [the fact that], 'Hey, I wasn't in this alone. This is how important my brother was to me,'" Millard clarified.
"The book was way more exhausting than the movie for me," he admitted.
Millard told CP he wanted all the details in the book to be accurate. While writing he realized that some of the experiences he recalled didn't happen the way he initially thought they did.
"It was really weird and therapeutic, but I'm thrilled I went through it although I wasn't prepared for what I was about to dive into. I learned a lot about myself and my mom and my brother, and stuff that I needed to learn," he said.
"I Can Only Imagine" the film features an all-star cast, including Dennis Quaid ("The Day After Tomorrow," "The Rookie," "Soul Surfer"); Oscar winner Cloris Leachman ("The Iron Giant"); platinum-selling country music legend Trace Adkins; Bible teacher Priscilla Shirer ("War Room") and introduces Broadway's J. Michael Finley ("Les Miserables").
For more information about "I Can Only Imagine" film and the book, click here.