'I Had No Fear of Death,' Says Indian Priest Held Captive by Terrorists as He Returns to India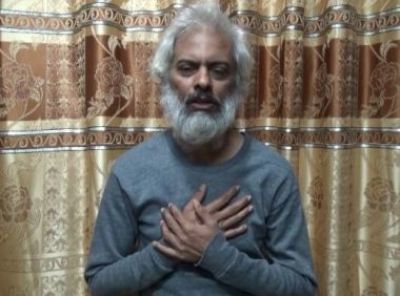 "I had no fear of death," said Father Tom Uzhunnalil, the Indian priest who was held hostage by Islamist extremists for over 18 months in Yemen, as he arrived in New Delhi over the weekend. Three dozen fellow Salesian priests from across the country welcomed his homecoming.
"God and the inner goodness of my captors are the reasons that I am alive now," the 59-year-old Salesian priest said after his arrival from Rome, according to Matters India.
"I am no more a property of the family or the Salesians of Don Bosco. I understand that I belong to the entire world," he added, according to World Watch Monitor.
"There was loneliness during my 18 months of captivity," he explained. "I had no fear of death [though] I faced tremendous uncertainty. What was going to happen to me? Still I never lost hope. Faith in God and prayers sustained me."
The priest continued, "Because of your prayers, I am here before you. Let us thank God."
He said he was moved from place to place on four occasions, and "each time I was shifted, I was blindfolded. Whenever the captors came near me, I was asked to cover my eyes."
Father Uzhunnalil was captured when terrorists attacked a Missionaries of Charities retirement home in Yemen in March 2016.
He had earlier said, "I thank in the name of the Lord God even my captors, who have been understanding to me and have not hurt me," according to the Catholic News Agency. He also said that "the best weapon against any enemy is love, prayer, forgiveness."
"Why they did not kill me, why they didn't tie my hands, I don't know," he stated. "Perhaps they wanted some ransom or whatever it is. I only believe that maybe God had put that into their heads when I said, 'I am Indian,' and they made me sit there while they killed the others, the Sisters."
"I said to myself: With the knowledge of God, nothing will happen to me. For Jesus has said, 'Not a hair will fall from your head without the heavenly Father's knowledge,'" he said, according to CNA/EWTN. "Those words, that phrase flashed in my mind. Maybe that's what gave me strength, kept my mind serene, calm."
The day after his release two weeks ago, Uzhunnalil met with Pope Francis at the Vatican. "In that meeting, the Pope kissed my hand. I never deserved it. I'm only grateful to God for his blessings, I'm sure he prayed much for me."