'I Never Felt Qualified' to Preach, Perry Noble Tells NewSpring Leaders Who Declared Him Biblically Unfit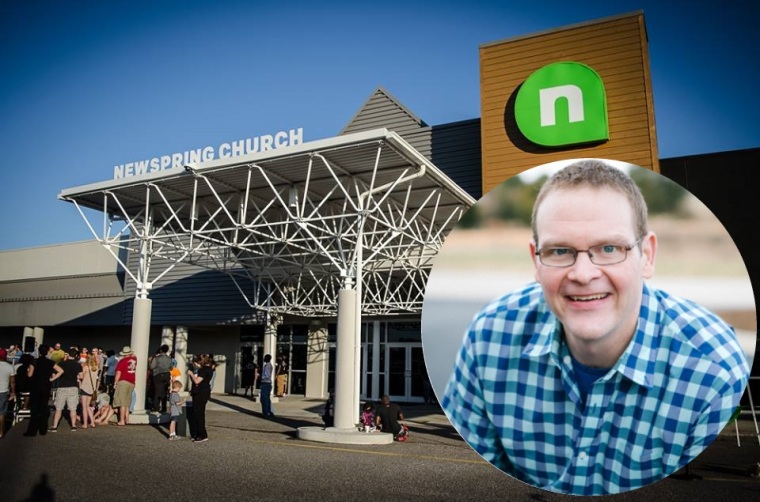 Days after NewSpring Church leaders dismissed him as still biblically unfit to preach at the church he founded and was fired from last July for alcoholism and other sins, Perry Noble shot back that he "never felt qualified" at any time while he was leading the church.
Noble re-emerged from rehab in February, declaring that he was now sober and looking forward to the next chapter of his life.
He also preached his comeback message at Elevation Church in Charlotte, North Carolina, and has been continuing to do preaching engagements at other churches, prompting members of his former congregation to question why he wasn't being invited to preach at NewSpring as well.
In a statement to members last Friday, NewSpring Teaching Pastor Clayton King told congregants at the megachurch that his leadership team did not think Noble was qualified to preach, according to biblical standards.
"We have been asked why Perry can preach at other churches but not at NewSpring. We cannot speak for other churches and how they make decisions. For us, Perry currently does not meet the biblical qualifications of a pastor, teacher, shepherd," King said pointing to three biblical scriptures on leadership — Timothy 3:1-5, Titus 1:5b-9 and James 3:1.
Noble, however, insisted that he never met all those qualifications for leadership at any one time while at NewSpring and said he saw NewSpring's statement as an attack on the churches that have been allowing him to preach.
"I could go through that list, as the senior pastor of NewSpring, I never felt qualified. I never felt I was good enough and I never ever at any point in my ministry could have gone through any of those lists and checked them all off as I know, as you know," he said.
"We're all sinful, we all fall short of the glory of God. But I feel like their characterization of me being unqualified was a direct assault on other churches who have invited me in to speak which was an attack on my livelihood, which I also felt was pretty unfair," he noted.
Noble explained that the suggestion by NewSpring's leadership that his ministry was not about Jesus was also difficult for him.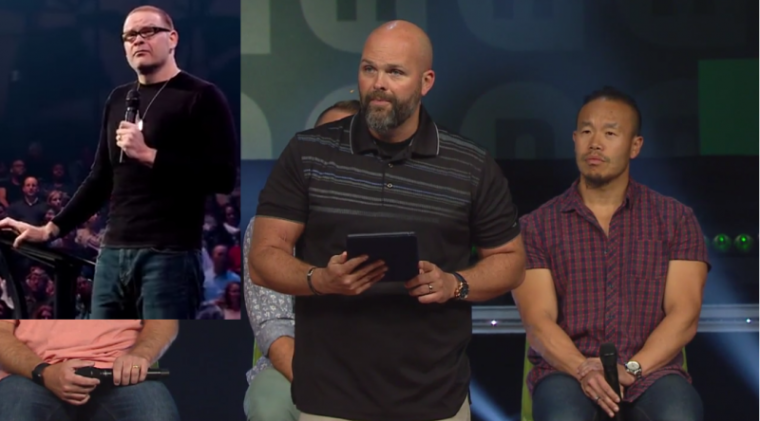 "The thing that hurt me the most was what I felt was a gross and inaccurate representation of my ministry, that it was somehow not about Jesus," he said.
"There may be quite a few things that I did wrong as the senior pastor of NewSpring Church. However, I preached Jesus faithfully every Sunday that I had the privilege to serve at NewSpring Church. And to hear men who were not even around when I started the church except for one of those men, a church I invested in for 16 years of my life, the church I loved, the church I wept over, the church I prayed over, the church I was excited about, to have those motives called into question, my motives is simply where I had to draw the line," he said.
"I will not allow anyone to talk about my motives for ministry. Jesus saved me. He changed me, He made me brand new, I want people to know, love and follow Jesus. I always have and I always will," he said, while explaining that he was hurt by the loss of the church he founded.
"Losing NewSpring Church was one of the most painful things that have ever happened in my entire life. However, God uses all things for good. And though my confidence in myself and my abilities has been shattered, my confidence in Jesus is stronger than ever," he said.
Noble admitted that he had ignored King's personal efforts to reconnect with him after his firing from NewSpring and the reasons behind that decision are personal.
"Clayton stated at the beginning of the meeting that he has attempted for 13 months to reach out to me and that for 13 months I have been unresponsive to him ... this is true. Clayton has reached out to me for the past 13 months. I have chosen to not respond to him. My reasoning for that right now is private. I don't care to share that publicly. I don't hate him," he said.
He noted, however, that he had been in contact with other staff, including lead pastors at NewSpring.
Noble further argued that since there is currently not much of a relationship between him and the leadership and NewSpring Church right now, they are not in a good position to make any judgments on where he is spiritually.
"They can talk about how I am seeming unrepentant although I would say in order to determine whether someone is repentant you need to have a relationship with them 'cause it's real hard to call out repentance from the cheap seats," he said.