'I Will Not Forget My Sisters'; World Would Care More If Chibok Schoolgirls Were From Rich, Powerful Family, Says Malala Yousafzai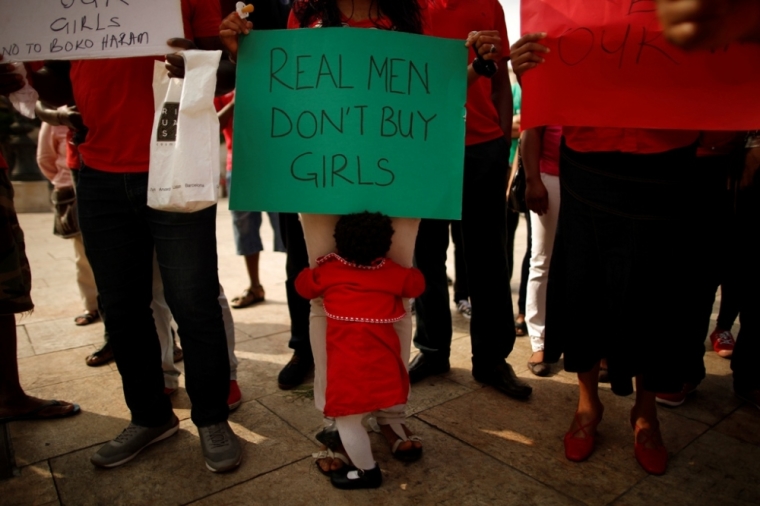 Nobel Peace Prize winner Malala Yousafzai said on the 300th day anniversary of the kidnapping of the Nigerian schoolgirls by terror group Boko Haram that the international community would be trying much harder to get them freed if they belonged to rich and powerful parents. The over 200 schoolgirls taken from the town of Chibok are believed to have been married off to jihadists.
"Nigerian leaders and the international community can and must do much more to resolve this crisis and change their weak response to date. If these girls were the children of politically or financially powerful parents, much more would be done to free them. But they come from an impoverished area of northeast Nigeria and sadly little has changed since they were kidnapped," Yousafzai said in a statement on Saturday.
"These young women risked everything to get an education that most of us take for granted. I will not forget my sisters. We cannot forget them. We must demand their freedom until they are reunited with the families and back in school, getting the education they so desperately desire," she added.
Despite the promises of the Nigerian army that everything will be done to get the girls released, there has been little progress on the issue since the kidnappings took place back in April 2014.
Boko Haram has captured several towns across Nigeria, leading to heavy clashes with the army, sometimes leaving entire villages decimated and burned down. The jihadists have often targeted Christians, killing entire congregations in a mission to establish an Islamic caliphate in the region.
Most recently the terror group has set its sights on the neighboring countries of Chad and Cameroon, where it has also engaged in heavy battles with the local armies.
The kidnapping of the schoolgirls drew some of the heaviest international outrage, however, starting the #BringBackOurGirls campaign, which has resulted in marches in a number of cities across the world.
Yousafzai, who survived an attack by the Taliban in Pakistan while campaigning for women's rights, has been aiming to support impoverished girls in Nigeria and other countries to get the education that they need.
"I will continue to advocate at the highest level, and support civil society to ensure that all children are able to access primary and secondary education. This is our mission," she added in her statement.
"Let's end this horrible saga now. Leaders must make sure the #BringBackOurGirls effort results in a real outcome: the return of the Chibok girls."
Parents of the kidnapped girls have often spoken out about their "indescribable pain" of having their children taken away from them.
Rebecca Yaga, the mother of one the Chbok girls that was taken by Boko Haram, said back in December:
"She used to tell me one day she will finish school and become somebody. She used to assist the younger ones with their homework," Yaga said about her daughter. "She loved studies. She used to fall asleep with her books in her arms."
The chairman of Chibok Community in Abuja, Tsambido Hosea-Abana, has said that the search for the girls continues, and that parents will not give up hope that their children will return.
"After 300 days, we still have hope that the girls will be rescued. We still have hope. We have not heard that the girls have been killed. We only heard that they have been married off to the Boko Haram members. As far as they are not dead, we are hopeful that they will be out when the Boko Haram have been over powered," he said, according to Leadership Newspaper.