Idaho can enforce 'near-total' abortion ban amid Biden DOJ lawsuit, appeals court rules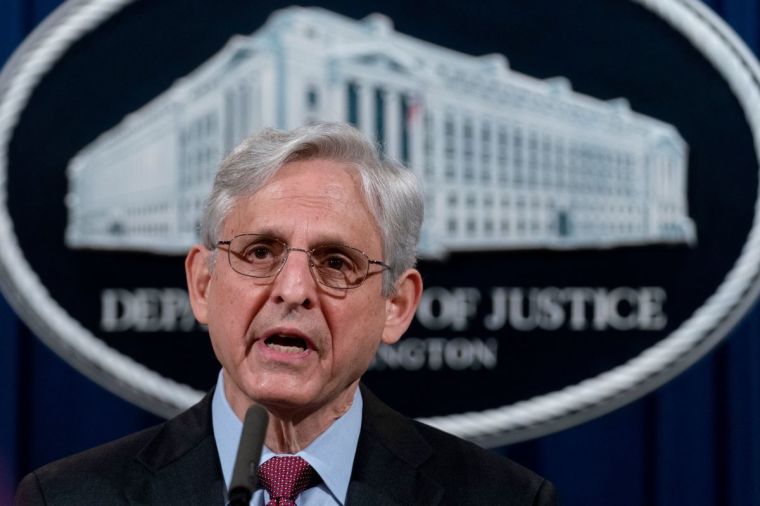 Idaho can enforce a law that bans most abortions while the measure is currently facing a legal challenge, a federal appeals court panel has ruled, handing the Biden administration a temporary defeat in its effort to overturn the state law.  
A three-judge panel of the 9th U.S. Circuit Court of Appeals ruled last Thursday that Idaho can enforce its ban on most abortions, known as section 622, as the law continues to face a legal challenge, overturning a lower court decision.
Circuit Judge Lawrence VanDyke, a Donald Trump appointee, authored the panel opinion, concluding that the state law does not violate the Emergency Medical Treatment and Labor Act of 1986. 
The U.S. Department of Justice argued that the EMTALA, which requires hospitals receiving Medicare funds to provide necessary treatment to patients who arrive at their emergency departments while experiencing a medical emergency, preempts the Iadho law in situations where an abortion is necessary stabilizing treatment for an emergency medical condition. 
"EMTALA does not require abortions, and even if it did in some circumstances, that requirement would not directly conflict with section 622," wrote VanDyke.
"The federal government will not be injured by the stay of an order preliminarily enjoining enforcement of a state law that does not conflict with its own. Idaho, on the other hand, will be irreparably injured absent a stay because the preliminary injunction directly harms its sovereignty."
The panel opinion notes that "even assuming that EMTALA did require abortions in certain, limited circumstances, it would not require abortions that are punishable by section 622."
Idaho Attorney General Raúl R. Labrador said in a statement that "the Biden administration baselessly sued the State of Idaho."
"I'm proud of the work my team has done, including collaborating with the legislature's counsel, to ensure Idaho's sensible law continues to save the lives of babies and provides medical professionals with the ability to exercise their judgment to assist women who need emergency care," stated Labrador.
"We are encouraged by the Ninth Circuit panel's decision. Our office acknowledges that this battle is not yet resolved, and we will persist in safeguarding Idaho's sovereignty against federal overreach."
In 2020, Idaho passed an abortion ban slated to take effect once the U.S. Supreme Court overturned Roe v. Wade, which it did in June 2022 with the Dobbs v. Jackson decision.
In August 2022, shortly after the Dobbs decision, the Department of Justice filed a lawsuit against what it described as Idaho's "near-total" abortion ban.
In its complaint, the DOJ maintained that "medical care that a state may characterize as an 'abortion' is necessary emergency stabilizing care that hospitals are required to provide under EMTALA."
"Such circumstances may include, but are not limited to, ectopic pregnancy, severe preeclampsia, or a pregnancy complication threatening septic infection or hemorrhage," the filing read.
While Idaho's law provides exemptions for abortions performed in cases of rape, incest and to "prevent the death of the pregnant woman," the DOJ argued that the law puts the liability on abortion providers who risk jail time and losing their medical license to prove that the abortion is necessary.
U.S. Attorney General Merrick Garland said in a statement at the time that the lawsuit was part of the DOJ's effort to "work tirelessly to protect and advance reproductive freedom."
"That is what we are doing, and that is what we will continue to do," said Garland last year. "And we will closely scrutinize state abortion laws to ensure that they comply with federal law."