Idaho, South Carolina supreme courts issue divergent rulings on abortion bans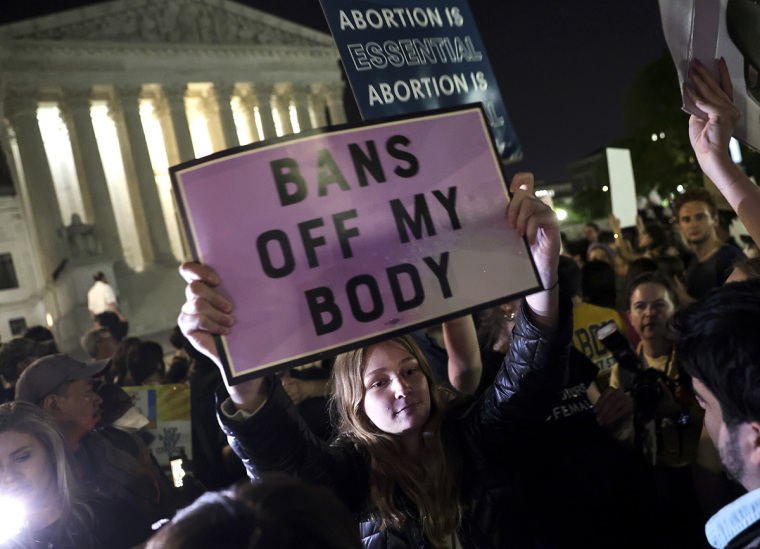 Supreme courts in two states issued divergent rulings on state laws restricting abortion this week as several states have enacted measures in the wake of the U.S. Supreme Court's overturn of Roe v. Wade last June. 
The Idaho Supreme Court upheld pro-life laws in the Gem State Thursday, including Senate Bill 1385 and Senate Bill 1309, by a 3-2 margin. Meanwhile, the South Carolina Supreme Court struck down the state's six-week abortion ban Thursday.
Idaho's Republican Gov. Brad Little signed Senate Bill 1385 into law in 2020, which was designed to ban abortions in the state if the 1973 Roe v. Wade Supreme Court decision legalizing abortion nationwide was overturned. The U.S. Supreme Court overturned Roe in the Dobbs v. Jackson Women's Health ruling last year, enabling Senate Bill 1385 to go into effect. Senate Bill 1309, signed into law by Little last year, bans abortions after six weeks gestation and imposes penalties for medical professionals who perform the procedure.
In the majority opinion, the Idaho Supreme Court ruled that the state has a "legitimate interest in protecting prenatal fetal life in all stages of development, and in protecting the health and safety of the mother."
"Protecting unborn children and their mothers has been Idaho's policy for decades, and with one of the strongest pro-life laws in the country, the Gem State is poised to save thousands of lives a year," said Marjorie Dannenfelser, president of the anti-abortion advocacy group Susan B. Anthony Pro-Life America, in a statement responding to the court's decision.
"The Idaho Supreme Court rejected the abortion lobby's bid to impose a 'right' to abortion on demand — recognizing that their role is to interpret the law as enacted by the people of Idaho, whose elected representatives have consistently passed pro-life laws."
Rebecca Gibron, the CEO of Planned Parenthood Great Northwest, Hawai'i, Alaska, Indiana, Kentucky, said the decision marks a "dark day for the state of Idaho."
"Planned Parenthood will never back down," she declared in a statement. "We will keep fighting with everything we've got to restore Idahoans' right to control our bodies and our lives."
In another 3-2 ruling, the South Carolina Supreme Court struck down the state's six-week abortion ban on grounds that the law violates the state's constitutional right to privacy. 
"We hold that the decision to terminate a pregnancy rests upon the utmost personal and private considerations imaginable, and implicates a woman's right to pregnancy," Justice Kaye Hearn wrote for the majority. 
"While this right is not absolute, and must be balanced against the State's interests in protecting unborn life, this Act, which severely limits — and in many cases completely forecloses — abortion, is an unreasonable restriction upon a woman's right to privacy and is therefore unconstitutional."
White House Press Secretary Karine Jean-Pierre, the spokesperson for Democratic President Joe Biden, praised the South Carolina ruling. 
"We are encouraged by South Carolina's Supreme Court ruling today on the state's extreme and dangerous abortion ban," Jean-Pierre tweeted. "Women should be able to make their own decisions about their bodies."
Dannenfelser said she is "deeply disappointed the South Carolina Supreme Court sided with the radical abortion lobby and its nonexistent 'right' to commit abortion violence against unborn babies with beating hearts."
"The abortion industry continues to run to the courts to impose their agenda knowing that the people do not support their extreme policies," Dannenfelser wrote in another statement Thursday. 
"Advances in science show that by six weeks, an unborn [baby's] heart rate is about 110 beats per minute, which can be easily detected by an ultrasound. There is no question these children are human beings like us, and they deserve protection."
The pro-life organization National Right to Life also condemned the ruling on the South Carolina abortion law. Carol Tobias, the group's president, described the decision as "an insult to the citizens of South Carolina who voted for pro-life legislators to pass pro-life laws."
"We are beyond disappointed in the South Carolina Supreme Court's decision," said South Carolina Citizens for Life President Lisa VanRiper. "The court ruled in favor of the economic interests of the abortion industry whose primary source of income is killing unborn children."
VanRiper disagrees with the assessment that the right to privacy was "intended to relate to abortion." She stressed that her organization will "continue to advocate for other protective laws such as a woman's right to hear her baby's heartbeat before an abortion and to have access to information about reversing the so-called abortion pill which is used now in 70 percent of abortions in South Carolina."
Idaho and South Carolina are not the only states where abortion bans and/or restrictions have been subject to litigation in the months following the Dobbs decision.
Susan B. Anthony Pro-Life America has identified six additional states where the enactment of "total/near total limits on abortion" is contingent upon the outcome of legal challenges: Arizona, Indiana, North Dakota, Ohio, Utah and Wyoming.
The pro-life grassroots organization estimates that if allowed to go into effect, the laws in the aforementioned states would save 40,210 babies from abortion. Fourteen states, including Idaho, have "total/near total limits on abortion" in effect while such a measure is soon to go into effect in Iowa. Florida has a 15-week abortion ban on the books while 29 states, including South Carolina, currently have "few or no limits on abortion."