If Free Trade Is So Great, Why Are American Workers Losing?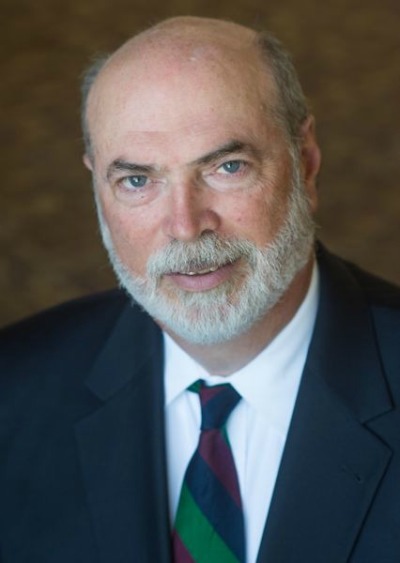 "Protectionism" was a key theme in President Trump's inaugural address.
"Protection will lead us to prosperity and strength."
Later that week, President Trump backed up the rhetoric with action; he pulled the US out of the Trans-Pacific Partnership trade agreement. US trade policy since World War II has been focused on promoting free-trade with other nations through the mechanism of multi-nation agreements. That policy is now under serious review.
As a student of economics and as a fan of Adam Smith and classical liberalism, a shift to protectionism is not welcome news. It is a giant step in the wrong direction. And yet the evidence seems overwhelming that trade destroyed millions of high-wage manufacturing jobs. What went wrong?
It is important to keep in mind the benefits of free trade so that we know clearly what is at risk with a shift to protectionism. There are three main avenues for trade to improve our lives and standard of living.
First, as Adam Smith explained in The Wealth of Nations (published in 1776), significant economic gains can be realized when people and companies specialize in the production of particular goods. Through gains in efficiency from division of labor, specialization also increases the return on investment in know-how and capital equipment. Increased productivity allows producers to trade their excess production to acquire the other goods they need. In the end, society has more goods and services available to it than could have been produced without trade.
A second benefit of free trade is that trade expands the size of the potential market for the goods we produce. In a small market, the small number of buyers with a desire for a given good are quickly satisfied. To sell all of that good produced, prices must be lowered to induce more buyers to buy. But if the market were expanded by trade with foreign nations, it would be possible to find more buyers with a strong desire to buy that particular good without the necessity of lowering prices. This means more profit to invest and grow. In other words, a larger market results in a greater return on investment in skills and equipment which leads to the production of more goods at a lower cost.
A third way that US consumers gain from free trade is that US buyers gain from productivity improvements achieved by our trading partners. If a company in Mexico, for example, invests in the skills of its workers or invests in specialized capital equipment or public infrastructure, then it will become more productive. American consumers benefit, since lower prices will result from improved productivity in a competitive market. Without investing a single dollar, US consumers benefit from lower cost goods thanks to productivity improvements in their trading partner, Mexico. The same is true of investments made by trading partners all over the globe. Free trade lets America take part in these productivity improvements wherever they happen to occur.
If all these benefits derive from free trade, what went wrong?
According to the economics textbooks, workers displaced by competition from imports are eventually absorbed in a dynamic economy. Businesses in export-oriented industries are able to grow faster due to growing free trade opportunities. After all, exporting companies in foreign nations cannot eat American dollars. They must use the dollars they earn from their exports to buy goods from America.
But if there are no American-made goods that the foreign companies want to buy from the US, they will save their dollars to use later. We call this amount the trade deficit.
The trade deficit is used to purchase US assets, especially financial assets like US Treasury bonds. Each year, roughly $500 billion dollars are saved by foreign trading partners; money that could have bought American exports, but instead is used to buy US assets such as stocks, Treasury bonds or even whole American companies.
This is not necessarily bad for the economy. The trade deficit finances investment to make the US more productive; this is good and helps to make America a stronger economy. But if trade deficit money artificially drives up prices in the stock market or if it finances federal deficits, it can be harmful to the American economy.
This begs the question: Why isn't the American economy producing more goods and services to sell to foreigners with dollars to spend? Why is it that foreign buyers cannot find American-made goods to buy? Why do trading partners save a big share of the dollars they receive for the imports America buys? Where is the dynamism in American businesses to grab the opportunity presented by potential customers with billions to spend? What has happened to American business??
American businesses have been leaving the country in dribs and drabs over the last two administrations, chased out by an uncompetitive tax and regulatory environment. So-called tax inversions have let dozens, perhaps even hundreds of American companies leave the country and redomicile in countries with a more favorable business environment. Start-up activity for new businesses has been declining so that America is now only twelfth amongst developed economies in the rate of start-up activity. Not a single new community bank has started in the US since the passage of Dodd-Frank in 2010.
These are symptoms that America is not open for business. The dynamism of American business has been waning in the 21st century.
President Trump promises to make America great again, to make America a great place to build and grow a business. The Trump administration promises to reduce the stranglehold of regulations and reduce the corporate tax burden. That is a very refreshing and positive change.
It is more powerful economic policy than his protectionist policies, which would primarily force American consumers to pay more for the products they buy. But if President Trump can facilitate a positive climate for business, American companies will find a way to produce products and services which entice foreign buyers, putting American workers to work, and turn the trade deficit into a trade surplus. Then we would indeed reap the benefits of free trade and those benefits are HUGE.
Dr. Gordon Boronow is a professor at Nyack College.