If Iran Protests Successful It's Much Better for Mideast Christians, Experts Say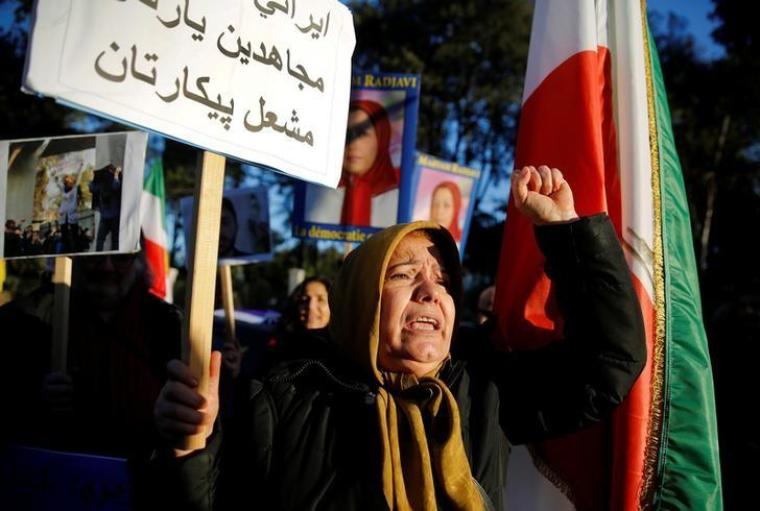 If the Iran protesters are successful, conditions look to improve greatly for Christians not only in Iran but throughout the Middle East, some say.
Thousands of Iranians have taken to the streets in demonstrations that began last Thursday in protest of the autocratic regime over rampant corruption, rising food and fuel prices, and a faltering economy, CNN reported. Not since the 2009 uprising known as the Green Revolution has there been such vast nationwide protests.
"If the protesters can recover something of that inclusive nationalism, then Christians and other ethnic and sectarian minorities will be better off than they are now," said Iranian-born journalist and Catholic convert Sohrab Ahmari, in a Tuesday interview with Catholic News Agency.
"The Iranians who are pouring into the streets have had it with an ideological regime that represses them and can't even deliver basic economic security," he said.
Author Ken Timmerman, president of CEO of the Foundation for Democracy in Iran, concurred, telling The Christian Post in a phone interview Thursday that the Islamic State of Iran has its fingers all over the Middle East, wreaking havoc everywhere.
"If this evil regime falls, you have the cutting off the hand that commands the fingers. You're talking about dramatically reducing the level of violence throughout the region," Timmerman said.
One need look no further than what is happening to Iraqi Christians across the Nineveh plains in Northern Iraq, he said. Timmerman was in Iraq over the summer and recounted that there was a brief respite when Christians began returning home following the liberation from Islamic State but that has now reversed and they are leaving again because of the Iran-backed Shiite militias who are forcing them out.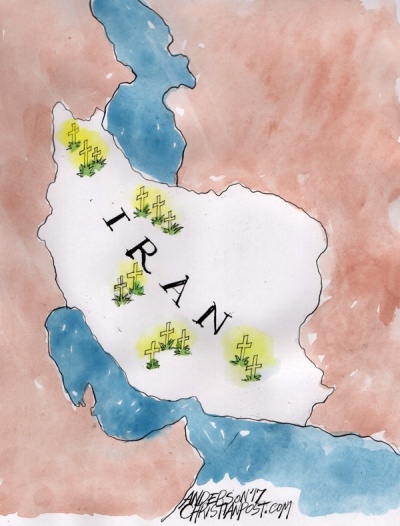 These militias are battling Kurdish forces for domination over what have historically been Christian areas of Iraq.
CP reported Nov. 21 that some Iraqi Christians had hoped to go back to normal after Mosul was liberated but the situation is "even worse" now and they are living in fear of "shiafication" of their villages. Human rights groups have warned that Iran has funded the opening of a school — named after Iran's Ayatollah Khomeini — mosque and library in the once predominantly Christian town of Bartella.
"Imagine what would happen if the Iranian regime no longer has the money or the resources or the will to support those Iranian-backed militias in Iraq. Things become much easier and much better for Iraqi Christians," Timmerman said.
When former Iranian president Mahmoud Ahmadinejad first took power, he said he was going to declare war on Christianity, specifically the house churches across the nation, he explained.
"One of the reasons for this is that even then in 2005 reports were beginning to emerge that there were potentially as many as several million converts to Christianity and there were house churches set up inside the Revolutionary Guard," the nation's security force.
Timmerman thinks that it is true and he has personally spoken to Iranian evangelical Christian leaders, some of whom are former Muslims. The house church movement is broad-based and widespread, he noted, and though they are persecuted the regime has not been very successful at cracking down on them. And if house churches are indeed inside the Revolutionary Guard, it will likely affect how those people are going to respond, and what kind of orders they are going to give to their troops during these protests, he said.
"My suspicion is given that they are faithful Christians that they are not going to be telling their troops to open fire [on the protesters]."
"And so you could have an acceleration of the protest by people acting not just out of a desire for freedom but out of their Christian faith," Timmerman said, likening the Iranian house church movement to a "force multiplier without being part of a political movement."
Messianic Jewish scholar and host of the The Line of Fire Michael Brown wrote earlier this week that he believes that massive conversions of Muslims to Christianity is one of the best kept secrets in the world, something he believes is playing a vital role in the rising discontent.
Brown's sources have reportedly told him that "it is only a matter of time before the number of those conversions reaches a critical mass and allows these new believers to emerge from the underground into the public eye."
The Mohabat News (the Iranian Christian News Agency) reported in August 2017 that "Christianity has been growing at an exponential rate in the last couple of decades in Iran, causing the Islamic government a great deal of concern," he noted.