'If You Hate Jews, You Hate Jesus': 6 Christian Leaders' Reactions to Pittsburgh Synagogue Massacre
3. Bishop Joseph Bambera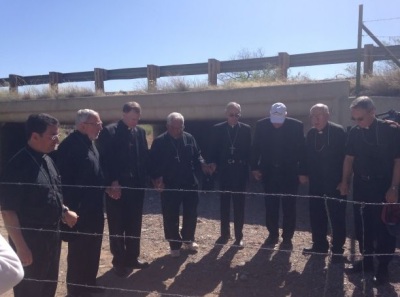 Bishop Joseph Bambera, bishop chair of the Committee for Ecumenism and Interreligious Affairs for the United States Conference of Catholic Bishops, talked of the horrors of the attack, but also the bravery of the first responders.
"Yesterday morning, death and violence entered a house of worship. The attack on the Tree of Life Synagogue in Squirrel Hill, Pittsburgh, is a cowardly act and to be condemned by all Americans. Those killed and injured represent the best of who we are: people of faith gathered to pray and celebrate the birth of a child and officers responding to the ensuring violence with no concern for their own safety," Bambera said in a statement.
"Anti-Semitism is to be condemned and has to be confronted by our nation. The Committee on Ecumenical and Interreligious Affairs of the United States Conference of Catholic Bishops stands with our Jewish brothers and sisters during this time of great distress.
"May God grant peace to the dead, healing to the injured, and comfort to the families of those hurt and killed and to all the Jewish Community."