'If You Hate Jews, You Hate Jesus': 6 Christian Leaders' Reactions to Pittsburgh Synagogue Massacre
6. Rev. William Devlin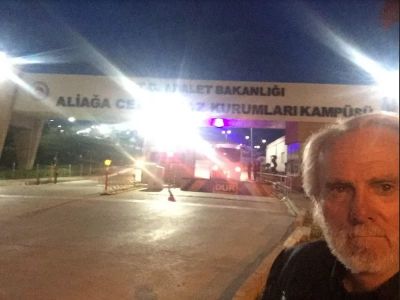 Bill Devlin, CEO of international humanitarian organization REDEEM!, pastor at Infinity Bible Church in the Bronx, New York, and member of the New York City Jewish-Christian Roundtable, said that the attack is a "grim reminder" of the violence that Jewish people continue to face.
"Yesterday morning, death and violence entered a house of worship. The attack on the Tree of Life Synagogue in Squirrel Hill, Pittsburgh, is a cowardly act and to be condemned by all Americans. Those killed and injured represent the best of who we are: people of faith gathered to pray and celebrate the birth of a child and officers responding to the ensuring violence with no concern for their own safety," Devlin said in statement to The Christian Post on Sunday.
"Today's shooting at the Tree of Life Synagogue in Pittsburgh is a very grim reminder of the continual anti-Jewish and anti-Semitic attacks upon our Jewish sisters and brothers. Unfortunately, around the world, from the Middle East to Europe to the United States, anti-Jewish, anti-Semitic violence continues," he added.
Devlin noted that the New York City Jewish-Christian Roundtable is a project of the New York Board of Rabbis and the Christian clergy community of New York City.
"I strongly condemn all acts of violence against the Jewish community in Pittsburgh, the United States and around the world. My heart goes out to those in the Jewish community who have lost loved ones and have to endure, yet another attack on their Faith, simply because they are Jewish," he continued.
"May People of Good Will in Pittsburgh, New York City and around the world stand with our Jewish colleagues and all join together in strongly condemning today's attacks and work toward mutual understanding and love for all peoples, especially those of the Jewish Faith. I have stood with the Jewish community for 30 years and will continue to stand with them."