Illegal Immigrant Children Are 'Created in the Image of God,' Issue Is Not Just Political, Says Russell Moore After Touring Texas Facilites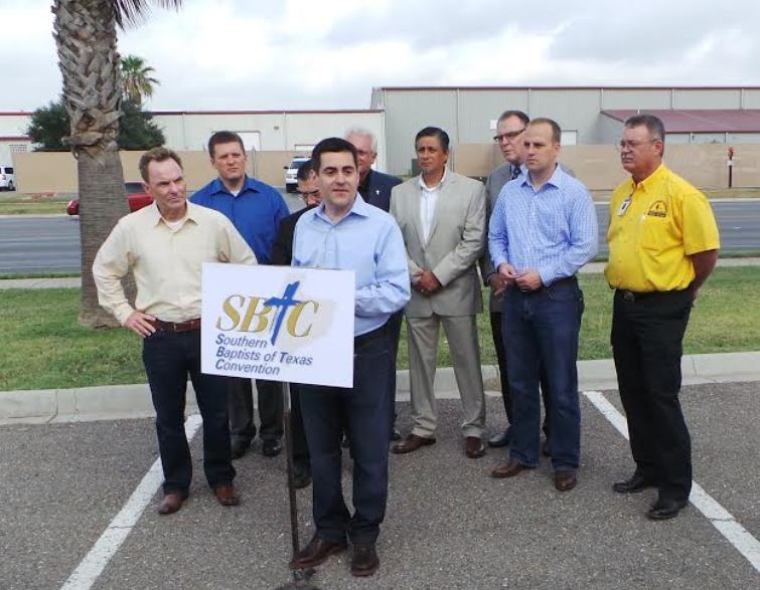 Members of the Ethics & Religious Liberty Commission of the Southern Baptist Convention toured two Texas facilities Tuesday that are providing temporary shelter to illegal immigrant children from Central America.
During their tour, members met with U.S. Border Patrol agents, spoke to children with the help of translators, and learned more about the work of pastors who are facilitating humanitarian efforts to meet the needs of immigrants who are flocking to the U.S.
"For me, touring the facility puts a human face on the crisis," Russell Moore, president of the ERLC told The Christian Post Tuesday after he toured the Customs and Border Protection facility in McAllen.
"To be able to talk to a 7-year-old boy from El Salvador, about the same age as my own son, and to wonder what sort of horror is in his background, having trekked across Mexico to seek refuge," Moore commented. "It puts a human face on the situation for me, especially since we're at a time when many of our churches are sending kids off to youth camps all over the country. To see these children about the same age, who are at a place of great uncertainty, touches me at the human level."
Moore further asserted that the children are not "issues."
"These are people created in the image of God," he said. "It's easy to forget when we're simply talking about the issue as though it were merely political."
"Americans, regardless of our views on immigration policy, ought to be moved with compassion for the plight of these children; and to ask: What should we do to address this crisis? And see the crisis for what it is — a moral issue and not merely a political one," he added.
Moore told CP that leaders of the Evangelical Immigration Table sent a letter to members of Congress Tuesday asking them to not make any changes to the William Wilberforce Trafficking Victims Protection Reauthorization Act of 2008.
Some have blamed the TVPRA law, in part, for the influx of illegal immigrants entering into the U.S. through Texas' porous border.
"We sent a letter Tuesday asking Congress not to weaken our trafficking laws that were part of President Bush's strong efforts to combat human trafficking — not to weaken those laws in response to this crisis. The last thing we should do is to empower even more trafficking in response to this problem," he continued. "I think the main issue is that both ends of Pennsylvania Avenue need to stop the bickering and sit down and ask: How can we work together to solve this problem?"
"I think that most Americans understand that we need secure borders, certainly Christian do. And I think most Americans understand that we have a broken immigration system, and a crisis when it comes to the drug war and violence in Central America," Moore explained.
In an interview with the Mexican daily newspaper Excelsior last week, Honduran President Juan Hernandez blamed U.S. drug policy for igniting violence in Central American countries, which he claims has led to the surge of illegal immigrants entering the U.S., according to Reuters.
"Honduras has been living in an emergency for a decade," Hernandez told the Excelsior. "The root cause is that the U.S. and Colombia carried out big operations in the fight against drugs. Then Mexico did it. … This is creating a serious problem for us that sparked this migration."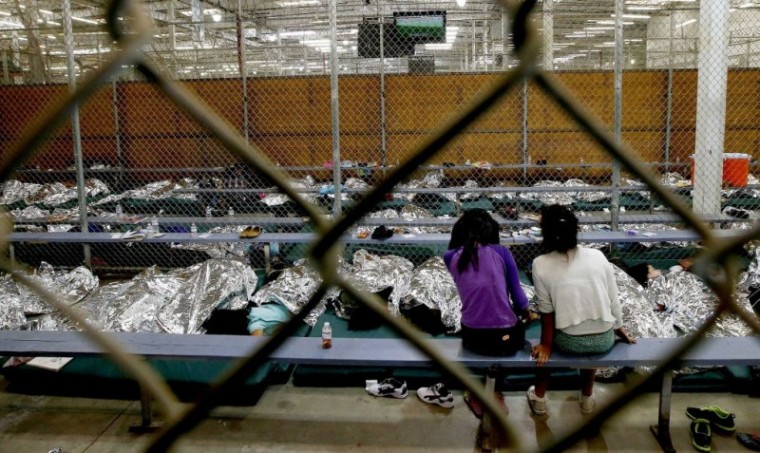 Ronnie Floyd, senior pastor of Cross Church in Springdale, Arkansas, and newly elected SBC president, spoke to CP Tuesday afternoon after he toured both the McAllen facility, where he met children as young as 7, and Lackland Air Force Base in San Antonio, which is being used to shelter 1,200 12- to 17-year-old immigrant children who are housed at a Health and Human Services' facility.
Floyd was told that each child will stay at the San Antonio facility between two weeks and 30 days.
Having the opportunity to meet and talk to the children who survived the dangerous journey from Honduras, El Salvador, Ecuador and Guatemala, Floyd said the question he often asked the children is: Why did you come here?
"The constant response was, 'We're looking for a better life. We're wanting to be somewhere safe.' They've either left violence, or they've left poverty, or they've left human trafficking. Some of those matters relate to the dangers of their lives and hoping to be somewhere safe, and that's why they've come," Floyd explained.
"I think what touring the facilities did for me, is it basically crystalized this incredible national issue right before my eyes," Floyd added. "I saw children and I saw young people face-to-face. They weren't on someone's newspaper or someone's website, but they were real people, real lives — someone's children, someone's grandchildren."
He continued, "Obviously, from our perspective, we wonder why they risked their life. They risked their life because anywhere here, in their mind, might be better than somewhere there."
Floyd told CP that upon returning to Arkansas and speaking to members of his congregation, he's going to highlight a blog post he wrote 10 days ago on his website, RonnieFloyd.com, where he talks about the immigration crisis on the Texas border.
This message, he said, "is that we need to love people; and as long as they're in the borders of our nation, we need to care for them. This is a humanitarian crisis and we need to step up and give compassion any way possible."
"Our message as a church is that we can give them hope, and that's the hope of the Gospel of Jesus Christ. And He can take care of them, nurse them, and come into their lives and forgive their sin and change their life and focus forever, whether they stay in the country or go back to their homeland," Floyd shared.
"Secondly, we need to gently call for the government to get together into a room and try to fix this complex issue of immigration in our country," he asserted. "They've got to resolve this issue for the sake of our country, and for the sake of those who are trying to get into our country."
"Third, I would say is that we must pray for the leaders of our country. We must pray that they can come together. We must also pray that the churches in our country will rise up and minister to those in need," he said, noting that churches in Brownsville, McAllen and other areas in Texas have been on the front lines providing for the needs of illegal immigrants.
Moore shared similar sentiments with CP, adding that Southern Baptist churches are moved with compassion to serve the children and want to address the issue. "What we've had to say, at this point, is that while we have first responders on the scene in Texas, ultimately the government is going to have to step up and do its job in order to resolve this crisis."