Illinois Father Granted Custody After Children's Mother Engaged Them in Naked Pray Sessions With Pastor
An Illinois appeals court granted a man custody of his two daughters whose mother was involved in church rituals where members would engage in naked prayer therapy sessions with their pastor.
The mother, who is unidentified, appealed the ruling in Cook County last week claiming that the decision was unfair and that her religious freedom was violated, but a three-judge panel disagreed.
"When a parent puts his/her children in a social setting with naked adults, and encourages his (or her) daughter to receive therapy from a man who sometimes, in the course of therapy, digitally penetrates the vaginas of the recipients of his therapy, the evidence sufficiently supports a finding that the parent exposed his/her children to an injurious environment," stated the court ruling published by the First District Appellate Court, reports the Chicago Tribune.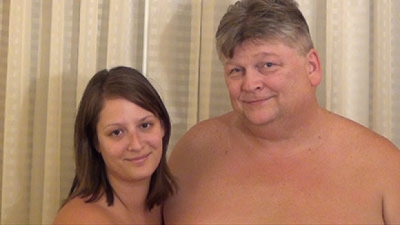 According to court documents, the mother would take her underage children to naked therapy, dubbed "Light Therapy" by pastor Phil Livingston of Light of the World Ministries in Wauconda, Ill. The one-on-one sessions involved church members getting nude before he would insert his fingers into their private areas as he told them to touch his.
A former member of the church testified in court against the mother saying that she saw her and her daughters in Livingston's home, where the sessions took place, and noted that at one point, Livingston asked the mother to groom one of her daughters in preparation for the ritual.
In a 2011 investigation, Livingston claimed that the sessions were held to help cure a range of issues including drug addictions and yeast infections.
A judge ruled Livingston's claim was not believable and the evidence suggested "knowing and reckless conduct which creates an immediate risk of physical harm." In addition to giving custody to the father, the court also ruled that the girls be kept away from the church and its members.
Livingston and his wife Colleen consider themselves "The Naked Apostles" and believe they have "an urgent message for the church" through their unusual practices, according to their website.
"Jesus is coming soon! The Lord has told us that a Cancer is in His Church and it is so deep inside of the infrastructure of the Church that it cannot be saved," they claim.
Their statement also reads, " … Although we are clothed spiritually with the Spirit of Christ, we have been called to stand naked before the Church to prophesy as a warning to wake up before it is too late."
They say that nudity is used in a "desexualized" manner during their sessions, however they admit their rituals involve more than just praying.
"While the recipient is laying on a massage table nude, they relax into a lucid prayerful, as well as, vulnerable state," reads a statement on the Livingston's website. "The administer prays for the recipient from head to toe, both front and back ... Hands are laid still on the person's body with a gentle touch until the administer intuitively senses it is time to move their hands to the next place."
Furthermore, they claim that "Light Therapy" does not always involve nudity and the progress of the sessions depends on the individual's comfort level.
No charges have been filed against Livingston for allegedly involving the girls in his naked ritual sessions, according to a former church member's testimony.