'I'm a Doctor, Not a Murderer': Hundreds Protest Against Efforts to Legalize Abortion in Argentina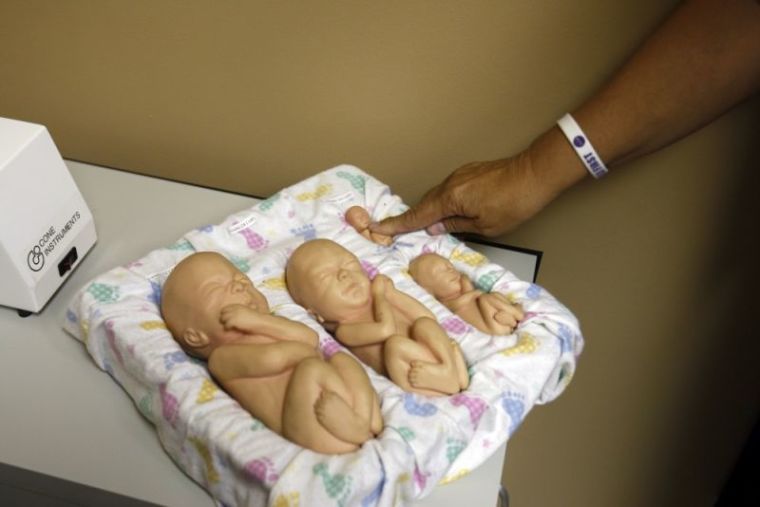 Hundreds of Argentinean doctors and other protesters have been speaking out against legislative efforts to expand allowances for legal abortions.
At one protest on Aug. 1 outside of Buenos Aires, pro-life supporters said "no" to attempts to expand the cases in which abortion is allowed, as reported by Reuters. Presently, the procedure is legal in Argentina only in cases of rape, when the child has severe disabilities, or when the mother's health is at risk.
A bill to expand the practice was passed in the lower house in June, and is set to be voted on by the Senate on Aug. 8.
Argentinean doctors opposed to abortion carried signs that read "I'm a doctor, not a murderer," according to Evangelical Focus.
Others said they would be willing to go to jail rather than kill unborn babies.
"How far are we willing to go to? Jail," declared Ernesto Beruti, chief of obstetrics at the Austral University Hospital.
"I'm not going to eliminate the life of a human being. The most important right is the right to live," the doctor added.
Another 300 private and public hospitals in the country have condemned efforts to allow abortions for any reason up to 14 weeks of pregnancy.
Argentina's Federation of Gynecology and Obstetrics Societies issued a statement warning that doctors in prison might indeed become a reality if the legislation becomes law.
"Doctors who refuse to perform abortions on moral grounds might suffer professional discrimination," the statement predicted.
Many pro-lifers wore blue head scarves, representing both the color of the Argentine flag and Catholicism, which opposes abortion.
Others marched in favor of expanding abortion, including 32 women in Buenos Aires who dressed up as women forced into childbearing servitude, based on the T.V. show "The Handmaid's Tale."
"Doing this helps us express what is not being heard — which is that abortions happen. And we need them to be done in a safe place, open to the community, to all women," said Bernardina Rossini, one of the marchers, in an interview with AFP.
"It's a way of saying this: it's our body, and we want to decide on what happens ourselves," Rossini added.
Advocates have also said that, as government data shows, unregulated abortions are the leading cause of maternal mortality in the nation.
Reports indicate that there are more votes against the expansion after Senator Silvina García Larraburu recently decided to switch her support to the pro-life side.