'I'm in Love With a Church Girl' Staring Ja Rule, TobyMac, Stephen Baldwin Embarks on US Church Tour
Movie Executive Produced by Israel Houghton and Written by Galley Molina; in Theaters Oct. 18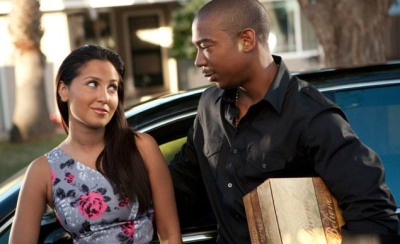 "I'm in Love With a Church Girl" will not be in theaters until next month, but more than two dozen churches and other venues across the U.S. will give viewers a chance to preview the film starring rapper Jeffrey "Ja Rule" Atkins, Adrienne Bailon, TobyMac, Martin Cove, Michael Madsen, T-Bone, Stephen Baldwin, and Vincent Pastore.
The movie promo tour kicked off this month at Bishop T.D. Jakes' MegaFest in Dallas, Texas, and concludes Oct. 16, in Los Angeles, just two days before the theatrical release of "I'm in Love With a Church Girl."
In addition to watching exclusive clips from the film, attendees will be treated to free performances by Israel Houghton and the New Breed and T-Bone, and hear from cast members Ja Rule, Bailon and Baldwin.
Some churches on the list of venues include Greater Allen AME and Hillsong churches in NYC, The Rock Church in Norfolk, Va., and New Destiny Christian Center in Orlando, Fla. The full list of dates and locations for the "I'm in Love With a Church Girl" tour can be found on the official movie website: http://iminlovewithachurchgirl.com.
The film, featuring Ja Rule and Bailon as romantic leads, carries the following storyline:
Cars. Good looks. Mansions. Money. Women. Miles Montego has it all. Including a past. He was king of the streets as a high-level drug trafficker, and although he has tried to move on, the DEA isn't convinced. Miles is still rolling with his old friends and colleagues, and the feds are certain he has not fully retired from his criminal past.

When Miles meets Vanessa Leon, a woman who is different than every other woman he's met, he is drawn to her beauty and her faith. She is a "church girl" in every sense of the word. Increasingly, he is torn between a life that he knows and a love that he feels. As Vanessa experiences his lavish lifestyle, mobster-type friends, gun play, and encounters with past women, Vanessa must reconcile her faith in God and her growing love for Miles.
Israel Houghton, an executive producer of the film, and producer/scriptwriter Galley Molina spoke with The Christian Post in August about the project, which the former drug lord said was filled with "God-honoring content." Read CP's exclusive interview with Houghton and Molina here.
Watch a trailer for "I'm in Love with a Church Girl" below: