Imprisoned Pastor Saeed Abedini's Wife Urges Officials in Europe to Raise His Case With Iran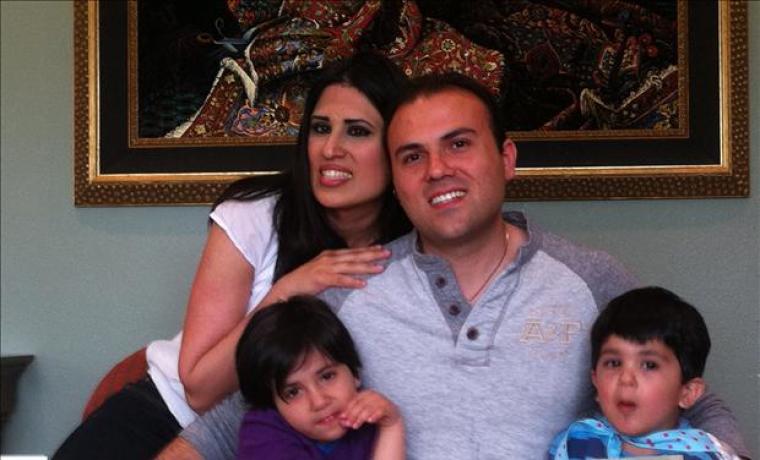 Naghmeh, the wife of U.S. Pastor Saeed Abedini, recently traveled to Europe and urged officials there, including at the European Parliament, to raise the case of her husband, who has been in a jail in Iran for his Christian faith. Most officials promptly called for Saeed's release.
During her trip, Naghmeh first went to the German Parliament, where she addressed the Federal Human Rights Committee and met with numerous lawmakers committed to advocating for religious freedom, according to the American Center for Law and Justice.
Naghmeh then met with leaders from Germany's two leading parties, the Protestant Committee of the Christian Democratic Union and the Christian Social Union, ACLJ said Saturday. The two parties issued a joint press release calling for Pastor Saeed's release.
Naghmeh also spoke to Volker Kauder, Chair of Christian Democratic Union, who is second in authority under German Chancellor Angela Merkel.
The pastor's wife then met with officials at the German Foreign Ministry, including the Federal Government Commissioner for Human Rights Policy, Christoph Strässer.
"I call upon Iran to quash Pastor Abedini's sentence – and the sentences of all those imprisoned merely on account of their religious belief – without delay," the commissioner said in a statement following the meeting. "Until he is released, I appeal to all those responsible in Iran to grant him urgently needed medical treatments, including outside the prison."
Naghmeh also traveled to Strasbourg, France, to speak to representatives at the European Parliament, including the Chair of the Committee on Foreign Affairs. They collectively promised to champion her husband's case within the European Parliament and internationally.
ACLJ's Tiffany Barrans traveled with Saeed's wife.
Naghmeh's meeting with government officials from around Europe were arranged by the ACLJ in colaboration with a German rights group, Internationale Gesellschaft für Menschenrechte.
 "This opportunity was invaluable to raise the plight of Pastor Saeed and the Christian community that suffers in Iran," Barrans said.
Saeed's family in Idaho celebrated their son Jacob's seventh birthday in March – without the dad for the third straight year.
Saeed has sustained prolonged internal injuries due to beatings in the prison. He was recently "shaken" as six of his fellow prisoners were executed around him.
Saeed grew up in Iran before converting to Christianity at the age of 20. He later traveled with his family back and forth between Iran and the U.S. to meet other members of his family and for Christian work.
During one such trip in 2009, Saeed was detained by Iranian officials and interrogated for his conversion. While he was released with a warning against engaging in underground church activities, he was once again arrested in 2012 while working on a non-sectarian orphanage project.
Saeed was sentenced for endangering "national security," but the punishment has clearly more to do with Saeed's Christian faith.
"Continued international pressure has helped free persecuted Christians before and we pray that it will again," ACLJ said. Naghmeh will testify before the U.S. House Foreign Affairs Committee Tuesday, urging Congress to use its power to ensure Pastor Saeed and the other American hostages are brought home before any finalized nuclear deal.