In-N-Out Burger Owner Lynsi Snyder on Searching for a Father Figure and Finding God in 'I Am Second' (Video)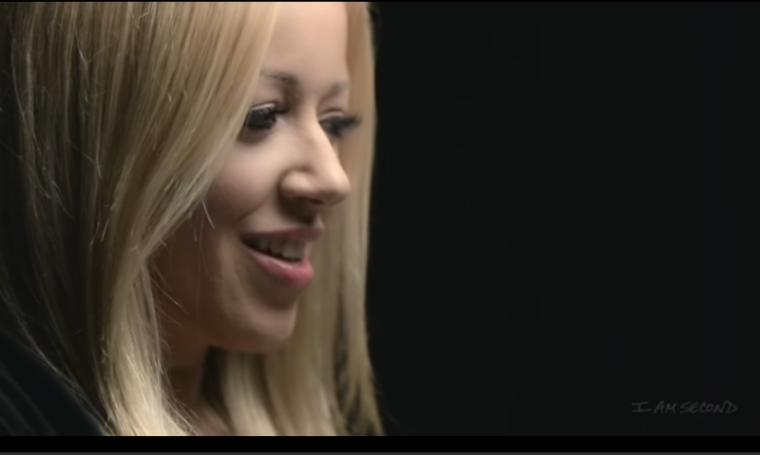 After the untimely death of her father when she was a teenager, Lynsi Snyder, president of In-N-Out Burger, endured three failed marriages in an attempt to fill the void. An encounter with Christ, however, changed all of that. 
The death of Snyder's father, who abused prescription drugs, left a hole in her heart. "I had even greater reason to fill the void. I got married when I was 18," she said in her "I Am Second" film debut. 
Snyder said that a "small, still voice" had warned her against the marriage. It resulted in divorce. "I paid the price with the divorce." It wasn't long, however, before she had "jumped" into another relationship.
It was then that Snyder's life began to spiral out of control. "I started smoking pot, drinking, which were things that I really had wanted to stay [away] from after watching my dad," she said. "I realized that I'm going to follow in the footsteps of my father, and that I'm going to meet an early death if I do not get right with God and follow Him, because the enemy just wanted to wipe me out."
She said that she could let go of the pot and alcohol, but parting with her boyfriend was more difficult. "I didn't want to be alone. I was just praying and asking for God to give me the strength to do what was right. I knew that I couldn't go back home that night and sleep with my boyfriend." Her boyfriend accepted Christ and the two got married. "Was it really the right thing? I can't say no because I have two precious children from that marriage."
Six years later, however, the two divorced due to her husband's infidelity. Snyder hit rock bottom. "I couldn't feel like a bigger failure at that point. I just couldn't recover who I was."
Once again she felt alone, but not for long. She married yet again, acknowledging that her and her new beau had married for all the wrong reasons, Snyder didn't want to be alone.
Her boyfriend had married her for her money, she said. He had treated her badly and was even verbally abusive. "He cheated on me while I was pregnant. [I was] disrespected. Never had I been talked to the way he talked to me. ... [I was] treated like trash. It was the worse time of my life."
Negative thoughts swirled through Snyder's mind and she began to believe them: that she deserved how she was being treated. That God was punishing her. She felt that another divorce wasn't an option since she had already been divorced twice before. She felt alone and like "a piece of trash."
That's when God intervened. "God took me to a place that I had never been before ... He was there and He was ready to love me, and fill that void. And He'd been there all along wanting that, but He just needed me to let go of that tangible person. It was my dad first, then it was the next guy, the next guy. I was never willing to just let go to see [that] God had something better."
Snyder eventually proceeded with another divorce. She reflected upon her time with God. "I was divorced again and knew it was time to take time away. That time alone was some of my greatest memories of God. It was an alone that was okay because I wasn't completely alone. I had the Jesus that walked on water, healed the sick. I had that Jesus, filling that void, touching my heart, pouring into who I'm called to be, and who He sees me as — rather than who I believed I was because of the things I'd done.
"I really value the love and good times I had with my dad, but even that can't compare completely to the love that God has for me. It's like you're a little kid riding your bike for the first time. You're dad's proud and he's cheering you on, and it's like he helped me learn how to ride that bike. And God got me back up after all these failures and He can lift me up and see me go forward and I know that He can be glorified. Riding a bike and a proud dad, versus [the] Creator of the universe being able to use you ...  (laughs)."
Follow me on Twitter:
@kevindonporter
Was this article helpful?
Want more articles like this?
Help keep The Christian Post free for everyone by making a one-time donation today.
We're sorry to hear that.
Hope you'll give us another try and check out some other articles. Return to homepage.