'Incredibles 2' Designer Says God's Creation Inspired His Work on Hit Movie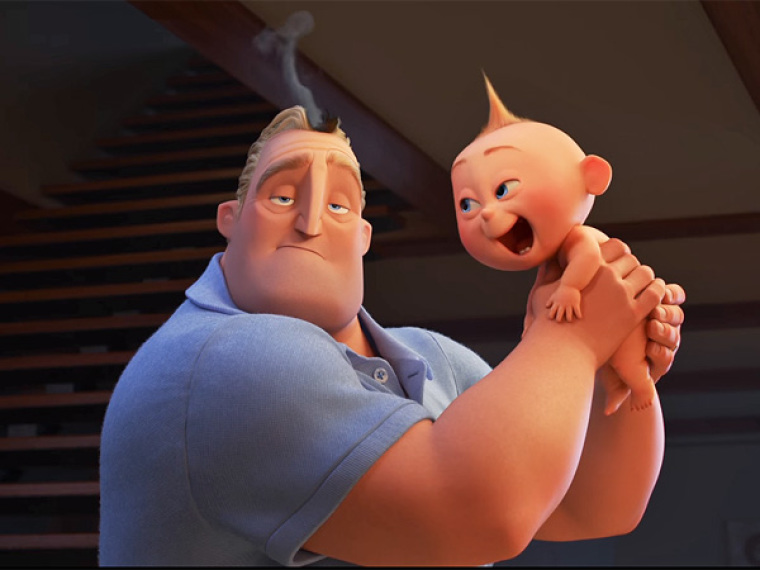 A visual set designer at Pixar Animation Studios says God and his Catholic faith informed his work for the animated hit film, "Incredibles 2."
In a recent interview with Catholic News Agency, Philip Metschan said the superhero family's new home design in the animation was inspired by God's creation.
The designer said he enjoys filtering his work through his own experience "to produce a world that's never existed — fantastic things that no one has ever seen before."
"I am definitely someone who likes to be out in nature and out in the world and experiencing it, because I think there are strong narratives that are created just from the existence of these places," he told CNA.
Metschan said it's impossible to separate creation from the Creator.
"In a sense, I feel like whenever I'm using [real-world environments] as inspiration, I'm using [God] as inspiration," he explained.
"Incredibles 2," tells the follow-up story to the 2004 "Incredibles" movie. The new installment made $1,238,375,564 at the box office worldwide, and is ranked as the No. 3 top movie of 2018. The film follows the mission of the Parr family as they try to win back the favor of people worldwide who've lost faith in superheroes.
The Pixar creator said he appreciated the storyline of the film as it points to the importance of family, friendship, and doing what's right.
"Though we use these fantastic characters to do it, universal emotions are all very central," he added.
"[The Villain of 'Incredibles 2'] gets rid of superheroes because of her notion that having special people among us makes us weak, that we rely on these people instead of relying on ourselves," Metschan explained.
"As it relates to our Catholic faith, I would say that [the world's] current heroes are not made of the stuff we would want them to be made of," he continued. "They're not heroes for the reasons that I think we as Catholics look to our 'heroes' for, and the reason we venerate them."
"I think we still have the choice to choose our heroes," Metschen said.
He insists that divine inspiration comes with a responsibility to do as Jesus did, serve one another.
As an artist, "you feel like you've been given some kind of special skill, or a special view of how to execute these new things, and you also feel a responsibility that these things you create will be positive and enlightening."
Some of Metschan's other work includes, "Star Wars: Episode II - Attack of the Clones," "Hulk" and "Mission: Impossible III."