India Set to Deport Nun Who Has Cared for Lepers in Mumbai for 40 Years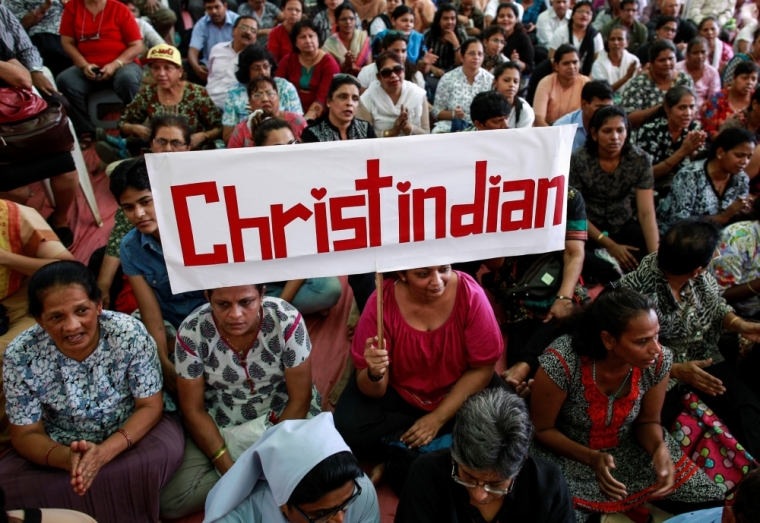 The Indian government looks set to deport a Roman Catholic nun who has cared for people with leprosy for over 40 years, after denying her a visa.
UCA News reported that Sister Bertilla Capra of the Missionaries of the Immaculate Congregation first arrived in India in 1970, and has since cared for people with leprosy for over four decades in Mumbai. Up until 2010 she had to renew her visa every five years, but new rules since then mandated that she renew every year.
Her latest visa expired in November, and she has been denied a renewal. Sister Capra revealed that she was told to leave the country in December, and if there is no reversal in the decision, she will have to do just that.
"If I do not get the visa, I will have no choice but to leave," the 77-year-old Italian nun said.
"I am so attached to the place and people here. Also, I do not have the chance to go to any other country and join some other mission. It is not easy for me to move," she said.
Father Nigel Barret of the Bombay Archdiocese suggested that the move by Indian authorities deliberately targets people of faith.
"This is not a direct deportation but it is being done very indirectly," he said.
Persecution watchdog groups, such as International Christian Concern, pointed out that Christian aid workers and clergy have a difficult time obtaining visas to India, and said that the situation has gotten worse with the level of control the Hindu nationalist party has over the federal government.
AsiaNews noted in a report from December that the nun runs the Vimala Dermatological Centre in Mumbai, which provides care, surgery, and rehabilitation for leprosy patients. It has reportedly helped tens of thousands of people since 1976, and is still home today to 80 patients and 75 children.
Sister Tessie, who works with Sister Capra, said of the visa situation: "Until 2010 her visa was renewed every five years, then annually. This time, last November, her request for renewal was refused. She asked for at least a temporary visa for three months to find a solution, but was denied this."
Christians have complained of persecution both by Hindu extremists and government authorities in India.
An incident on New Year's Eve in the state of Karnataka led to the arrest of 15 Christians who had gathered at a parish to pray, after they were surrounded by a mob of Hindu radicals who did not want them worshiping.
Sajan K George, president of the Global Council of Indian Christians, said the Christian minority "is vulnerable and subjected to harassment and persecution by both extremists as well as authorities, who are responsible for protecting citizens. Clearly, Christians are considered second-class citizens in secular India."