Indian Pastor Shot Dead Outside Church; Security Footage Captures Murder (VIDEO)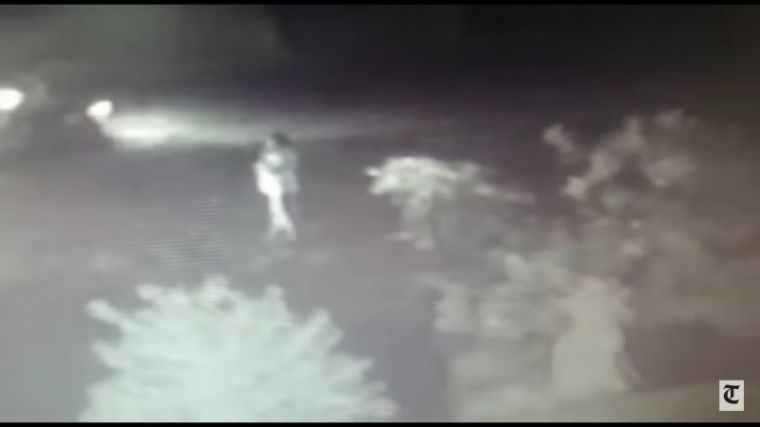 Relatives of a Christian pastor who was shot dead by two youths on a motorcycle have taken to the streets alongside hundreds of other believers to demand a response from officials in the city of Ludhiana in India.
NDTV reported on Sunday that 50-year-old pastor Sultan Masih was shot dead by two armed youths on a motorcycle who covered their face as he was standing outside his Temple of God Church.
Masih, who was hit by multiple bullets, was rushed to the DMC Hospital but was declared dead on arrival.
Police have said that they are reviewing security footage, which has been posted online, and may have a lead on the assailants.
"We cannot rule out the terror angle. Further investigations are underway," said Police Commissioner RN Dhoke.
"We have collected CCTV footage from the area. There are some leads on the bike-borne assailants. We are trying to identify their entry and exit routes."
Tribune News Service reported on Sunday that relatives of the victim, alongside hundreds of members of the Christian community, blocked a local highway for hours, demanding that officials do all they can to bring justice for the pastor.
Dhoke also reportedly held a meeting with a number of Christian leaders from groups such as Christian United Federation, and other church priests, in order to ensure peace in the community is maintained.
Christians have been protesting for weeks across several Indian cities against violence committed by Hindu radicals.
Followers of Christ have been beaten for attending church services on a number of occasions in recent years, often accused of trying to forcefully convert Hindus.
Wilson Chowdhry, chairman of the British Asian Christian Association, created a petition calling for an end to the "increased animosity" toward Christians under the government of Prime Minister Narendra Modi.
"This unprovoked attack on a Christian Pastor before many members of his congregation is an attack on religious freedom. It resonates with the hatred Christians face on a daily basis in a nation that is becoming increasingly polarized under Modi's government. Pastor Sultan Masih's name is added to a growing list of Christian martyrs across the globe and I will be praying for succor for his family and friends," Chowdhry said in a statement.
"Increasing attacks on Christians in India are a cause for international concern, yet since ending the 10 year diplomatic boycott of Narendra Mohdi in 2012, Britain has forged strong diplomatic ties with hm fermenting an unwillingness to condemn the known human rights atrocities under his regime." 
Chowdhry further warned that Western nations choosing to base international diplomacy with India on financial grounds is doing little to stop hatred against non-Hindus in the country.
"Ominously this means assassinations of innocent Christian pastors in India are set to rise," he said.
The security footage depicting the pastor's murder can be viewed below: