'Insecure' Actress Yvonne Orji on Being a Faithful Christian While Playing Promiscuous TV Character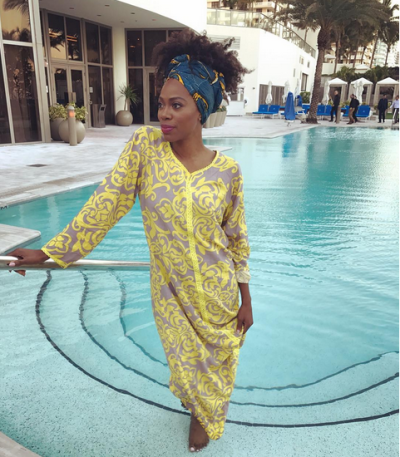 Actress Yvonne Orji's character, Molly Carter, on the HBO show "Insecure" is a fan of casual sex and profanity. But in real life, the 33-year-old virgin takes proper steps to maintain her Christian values in show business.
In an interview with entertainment source Gold Derby, Orji spoke about the fact that her Christian lifestyle does not change just because of the roles she takes on.
"For me, faith [and] Christianity — there's no separating it for me and my walk. I don't take my Christianity off and put on my acting," Orji said. "I'm just me. I love being Nigerian, I love to laugh and I love Jesus."
Still, some do not approve of the fact that she portrays a character on television that doesn't reflect her Christian faith.
"Even with the role of Molly some people are like, 'how can you be a Christian and play this role,'" Orji revealed. "I don't curse in real life but for me cursing in a film or a TV show is not a deal breaker for me."
When it comes to overtly sexual scenes, Orji said communication with her production company is key.
"I'm able to use my words and communicate with the production company and the directors and everyone just to get on the same page and say, 'Hey, listen: I have a brand that I want to protect," she revealed. "I understand this character has different things that she wants to convey. How do we marry the two whereby I can still protect my brand and I can still live in the truth of this character?'"
Before getting her big break on the show, Orji earned a Masters of Public Health degree. It wasn't until 2006 that the actress, who is also making strides in comedy, said she heard the Holy Spirit tell her to pursue being a comedian.
When her career first began, Orji knew she had to set boundaries for herself so that her faith wouldn't be compromised in the chaotic entertainment industry.
"I had to establish in myself 'what does this career look like for you? What are your non- negotiables? What do you want to say through your heart?" she recalled. "What does that look like through you having to marry Christianity and entertainment? For me, if it wasn't for God I wouldn't be here."
In an interview with syndicated radio program "The Breakfast Club" last year, Orji revealed that she would remain a virgin until she got married. However, the actress admitted to having another perspective on the matter before she got saved.
"Personally, I had plans to have sex when I turned 18," she said. "I was dating and I had it figured out. But I got to college at 17 in D.C and then I got saved."