International Day of the Bible Is Nov. 23; YouVersion, American Bible Society Among Supporters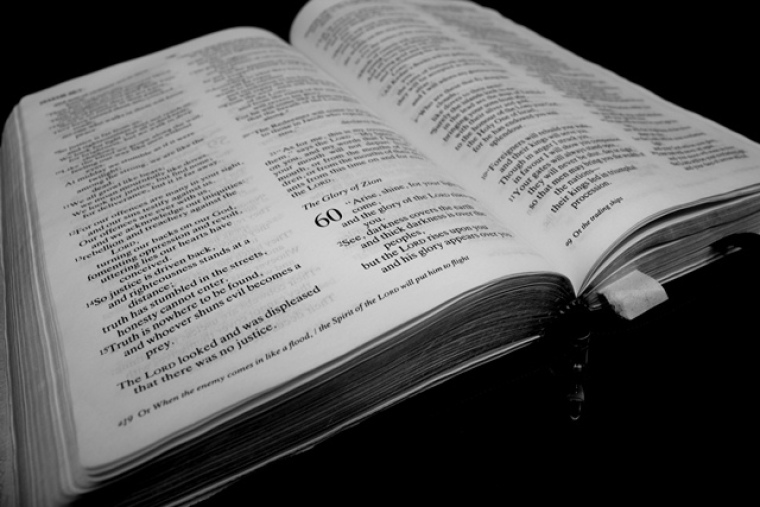 An ecumenical group of ministry organizations are coming together to coordinate the annual "International Day of the Bible" observance.
Slated for next Monday, Nov. 23, the observance is sponsored by the American Bible Society, Bible Gateway, Scripture Union, YouVersion, Bibles for the World, and the National Bible Association.
Elise Inman, spokeswoman for the National Bible Association, told The Christian Post that the day "will have physical events taking place in multiple locations."
"We believe that setting aside a day to honor God's word gives Christians a chance to show solidarity despite differing backgrounds, denominations, and political beliefs," said Inman.
"International Day of the Bible is truly meant to be a time where Christians set their differences aside and unite to honor the Bible."
Inman also told CP that in addition to events on the day itself taking place in New York, Philadelphia, and Nashville, some events have taken place in advance of next Monday.
This included "a public Bible reading at the Capitol" that took place Tuesday in the District of Columbia. Inman directed CP to a statement released earlier this month about the preliminary event.
"A number of members of Congress and US Senate Chaplain Barry C. Black will be reading passages of scripture from an original Aitken Bible, which is the only Bible ever formally approved by the Congress," read the statement.
For the International Day of the Bible, participants across the world are expected to read any passage of the Bible at 12:00 PM their time.
"A person could simply read a favorite passage with family, friends, co-workers and schoolmates, but participation can go beyond just Bible reading," continued the statement.
"Other ideas include breaking into a flash mob, singing and dancing Scripture, painting or drawing a picture with a few lines of verse, or capturing God's creations in photos, selfies included, and sharing them along with a beloved Psalm."
It is an observance that appears to be only growing, as Inman explained to CP about the new efforts that are part of the International Day of the Bible.
"We are also expanding our social media outreach by launching a devotional study through Youversion and coordinating more social media outreach with our partner organizations," said Inman.
"We have also added a partnership with Museum of the Bible and are also expanding our partnership with the Catholic Church."