Interview: David Limbaugh on His New Book 'The Emmaus Code' (Part Two)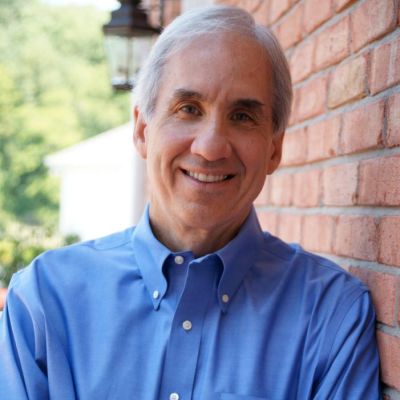 Below is part two of a two-part interview with well-known conservative and Christian author David Limbaugh on his new book The Emmaus Code.  Limbaugh wrote The Emmaus Code to help unlock the complexities many have in reading and studying the Old Testament, including many Christians.
Part one is available at the Christian Post here.
Limbaugh argues the Old Testament continually points to the work and person of Jesus Christ and the plan to reconcile us to the Trinitarian fellowship and love of God.
Christian Post: Thomas Oden noted that even if we had only the Old Testament, "we would still know a lot about the expected one." Who are some Old Testament theologians who inspired you in this endeavor and project? How specifically, have they helped you?
Limbaugh:  I bet I have close to a thousand footnotes in this book because I wanted to add heft and authority to my work and share the insights of these theological giants with my readers. There are so many brilliant Biblical scholars that it's tough to know where to begin. I can't limit the credit to those identified as Old Testament scholars. Some of the best communicators are pastors, Bible teachers, Christian apologists, and theologians who may or may not specialize in the Old Testament.
Here are just a few of the many: Ravi Zacharias, Charles Spurgeon, Norman Geisler, Gerard Von Groningen, J. Sidlow Baxter, Warren Wiersbe, Alfred Edersheim, W. Graham Scroggie, Dr. Marin Lloyd-Jones, Ray Stedman, Sidney Greidanus, Graham Goldsworthy, C. I. Scofield, Bruce Waltke, John Walvoord, John MacArthur, Roy Matheson, Walter Kaiser, G. Campbell Morgan, Iain Duguid, F. F. Bruce, Mark Dever, Vern Poythresss, Eugene Merrill, R. B. Zuck, Jason DeRouchie, Gary Staats, Lawrence. O. Richards, Roy Gingrich, Wilbur Fields, Walter Elwell, and Josh McDowell. There are so many more.
CP: The idea of redemptive-suffering is completely lost on many people today, even in the Church. I might suggest that this is exacerbated by unfamiliarity with the Old Testament texts. Would you agree and can you point us to a few important texts on this topic that reflect Christ?
Limbaugh: There are hundreds of messianic prophecies (those pointing to Christ) in the Old Testament, the lion's share of which I include in the text and the appendix. I would humbly suggest to your readers that they open their Bibles to Isaiah 53 and Psalm 22 and feast themselves to a glorious picture of Christ's life, death, and resurrection through the pens of these Old Testament prophets, hundreds of years before Christ's birth. Some people have become Christians from reading these passages alone. I dare anyone unfamiliar with these passages to read them in earnest and try to explain who they were referring to if not Jesus Christ. If you're not already aware of this, you might also be amazed that the prophet Micah predicted the town of Jesus' birth (Micah 5:2).
In addition to the prophecies there are many "types" of Christ shown in persons, places, events, and ceremonies in the Old Testament. The Passover event was remarkably suggestive of Christ as our substitutionary sacrifice –as our Passover Lamb. Biblical figures from Moses to Joseph to Noah were also types of Christ.
Among the most fascinating of the Old Testament prefigurings of Christ can be seen in the major biblical covenants, all of which foreshadow Christ and all of which are perfectly fulfilled in Christ. Through these covenants, God implements His promise of redemption for mankind, a promise that courses through the entirety of the Old Testament and into the New Testament. When God administered judgment on Adam and Eve, He immediately gave us His first promise of the Gospel. In Genesis 3:15, at the very beginning of the Bible, God is talking to the serpent and He says: "I will put enmity" – that is, hostility – "between you and the woman, and between your offspring and her offspring. He shall crush your head, and you shall strike his heel." This is the first messianic prophecy in the Bible and the first announcement of the Gospel. Jesus is the offspring of a woman, not of a man. He's the only person ever born to a woman who didn't have a natural father. He was sired by the Holy Spirit. He had a natural mother and a Divine Father.
So God is specifically talking about Jesus Christ here, as the Apostle Paul confirms in Galatians 4:4, when he identifies Christ as the seed of the woman. God was saying to the serpent, who is representing Satan, that he and Jesus would be in constant spiritual warfare and that eventually Christ would crush him, though in the process, Satan would strike Christ's heel. Satan is going to deliver a terrible blow to Christ – but only because Christ will allow him to. But in the very process of dying voluntarily for us, in the very process of allowing Satan to injure Him (when He goes to the Cross to die for us), Christ defeats Satan, sin, and death, and provides a means of salvation to us. So that's right at the beginning – almost a cosmic joke on Satan. Christ dies a temporary physical death, but not a spiritual one. And He returns and He lives, and He is still fully God and fully man. This is the Adamic Covenant.
God later calls out Abraham in Genesis 12 and says, "I'm going to make a nation out of you." This is where the Hebrew nation is formed. He says, "I'm going to give you the Promised Land," which is Israel, "as an everlasting possession. You're going to have it permanently. I'm going to bless you, and I'm going to bless all nations through you." This is an amplification of the promise of redemption in Genesis 3:15. God goes on to establish the nation of Israel, sets it aside as a nation of priests (via the Mosaic Covenant whereby He gives Israel the Law) that will ultimately mediate the gospel to all of mankind. God gave Moses the Ten Commandments and the ceremonial and civil laws, so the Israelites could learn how to be a pure nation and approach and live with a holy God, and serve as a nation of priests who would ultimately mediate the Gospel to the rest of mankind through the Messiah who would come through them.
It is through the Hebrew nation that the Messiah comes; it is through the Hebrew nation that King David is born, and Jesus is a direct descendant of Abraham and of the Davidic line of kings. This is traceable all the way through. Read the beginning of the Gospel of Matthew: it says Jesus is a direct descendant of King David. This is another one of the Covenants, the Davidic Covenant. All the covenants are integrally tied together; they're all cumulative. It's God's amazing plan of redemption carried through this vehicle, Israel, the Hebrew nation that is to bring salvation to all of mankind through Jesus Christ.
There are too many other Christ-centered threads and themes in the Old Testament to even mention them all here, but they're all specifically detailed and explained in the book.